With the worldwide pandemic and it leading to a global pause factor on all physical markets, ecommerce tools and technologies have proved to be a godsend method to scale your businesses online.
As the entire world relied on online shopping for everything from as basic as groceries and medicines to leisure shopping, a large investment was made in online infrastructure to help business owners market their goods and services efficiently.
You may have come across several tools for creating, marketing, and analyzing your online business. But let's be honest, so many tools can be overwhelming, especially to non-coders.
Let us help you with that! This blog is your one-stop destination to find the best ecommerce tools to scale your online business in 2023.
Ecommerce Website Builder Tools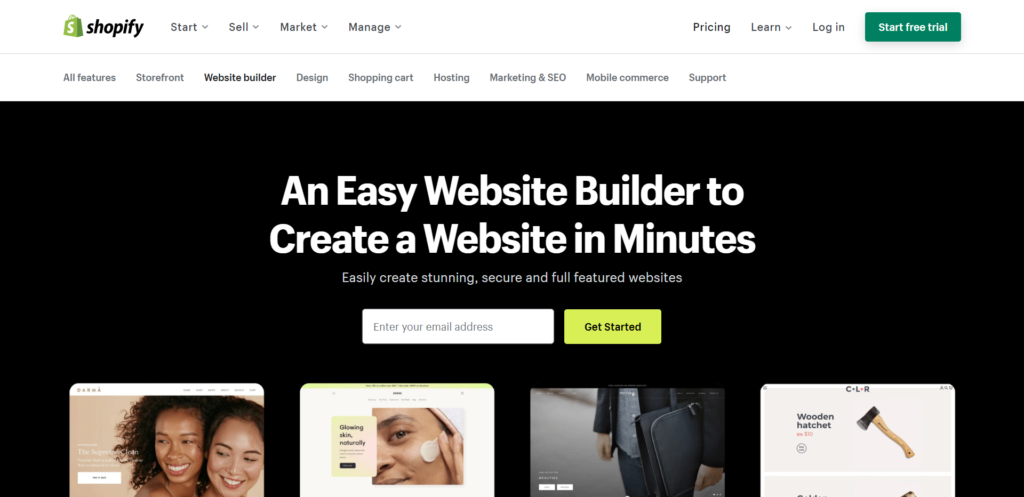 Most online business owners find it immensely difficult to set up an online store, let alone on a budget without having to hire professional coders for every single marketing tool to operate. Shopify is retailers' favorite all around the world for its user-friendly interface and in-built templates, plug-ins, marketing tools to scale your business, 100+ payment gateways, and supports multiple currencies too.
Shopify is a go-to platform for both small and large-scale ecommerce businesses because of its multichannel integrations, tools to ease shipping, inventory management tools, and marketing tools which can all be operated single-handedly. 
Their primary pricing plan is 3 tiered –
Basic: $24/month
Shopify: $69/month
Advanced: $299/month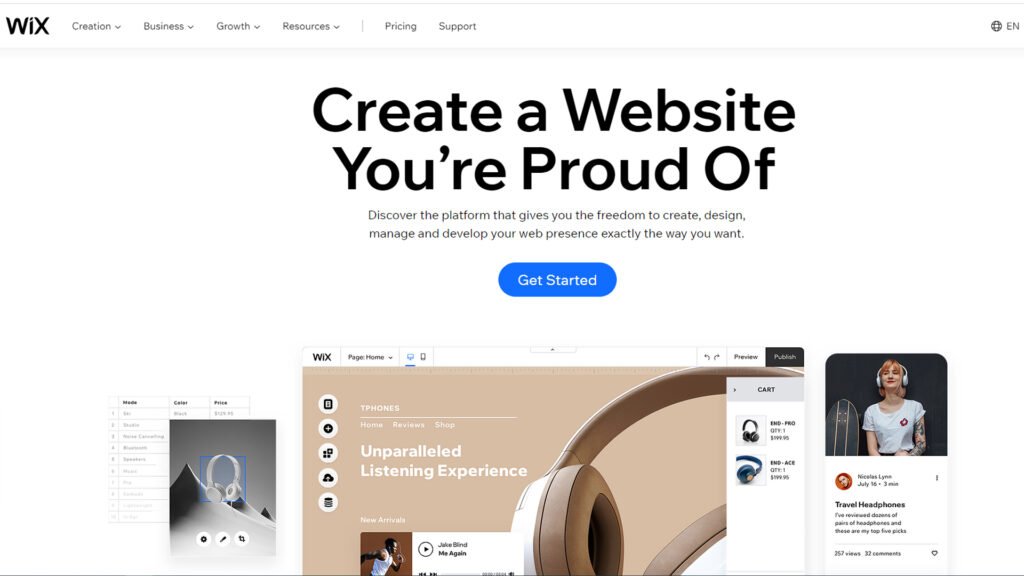 Wix is one of the most affordable ecommerce tools to build your website is widely used to build and market your online ecommerce business. It provides up to 800 designer-made templates of different niches to choose from, easy drop and drag features, and easy editing options, helping you create a professional-looking website in just a few clicks.
It is an all-in-one tool that helps you build your online store, create your blog, and scale your business all in one place. You can also increase your website's functionality and usage with third-party integrations and marketing tools.
Wix also has different sections for creating blogs with various free themes, which in turn helps bring organic traffic, thus helping you scale your online business.
It also allows you to easily create mobile-friendly versions of your blog and websites, hence increasing consumer rates drastically.
Their primary pricing plan is 4 tiered –
FREE.
Silver plan – $75
Gold plan – $100
VIP plan – $150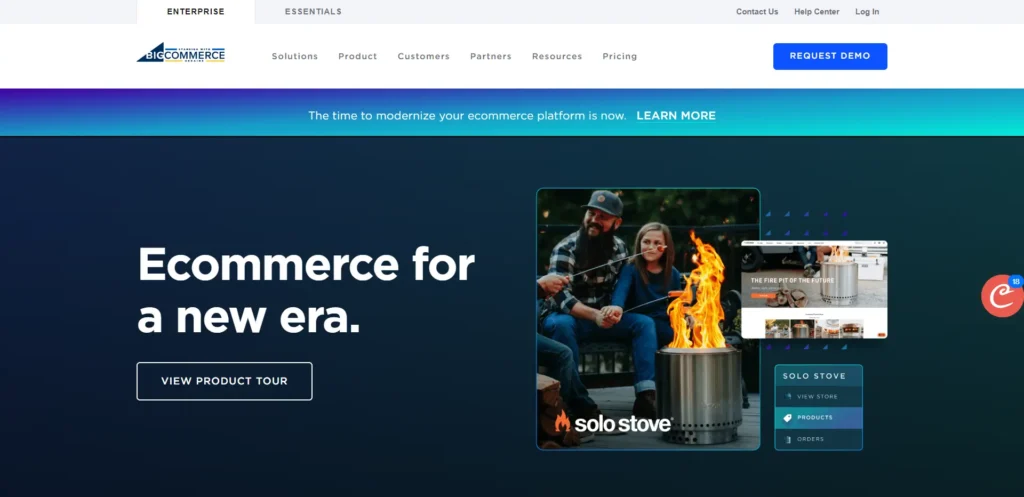 BigCommerce is another all-in-one ecommerce platform that offers numerous tools for ecommerce websites. Its features are many, namely customizable website templates, SEO optimization, payment gateways, inventory management, and multi-channel selling.
The tutorials are both beginners friendly and loved by tech geniuses, which lets you create websites that look no less than designer ones.
BigCommerce offers top-notch security, fast speed, and 24/7 in-built customer service which if not proven satisfactory to your customers, the team can be contacted easily via Email, call or even live chat for better efficiency.
It also offers mobile view optimization of your site for your on-the-go shoppers. However, the downside is many of its available themes are paid, leaving you with numbered options. Hence, it is considered as one of the best ecommerce tools and a must have.
Their primary pricing plan is 4 tiered –
Standard plan – $29.95
Plus plan -$79.95
Pro plan – $299.95
Enterprise Plan – Custom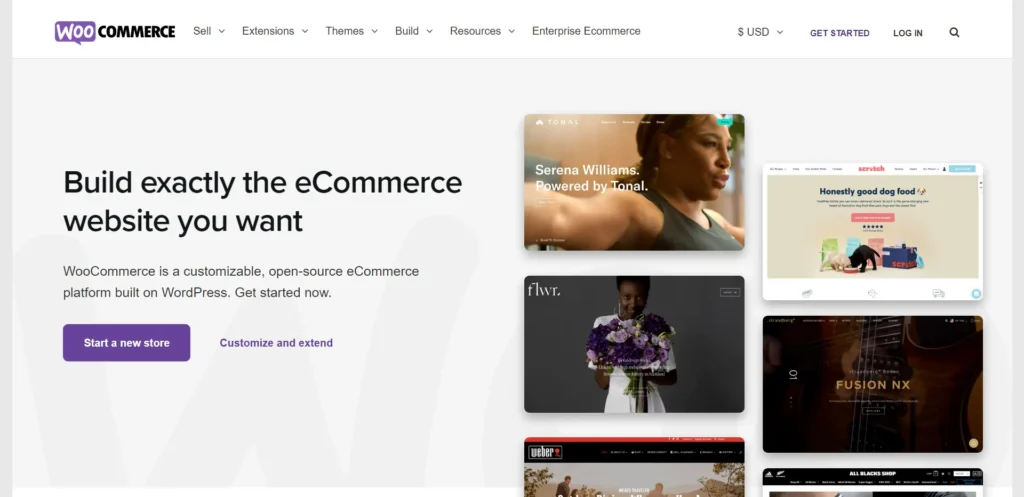 Unlike any of the above-mentioned website builder tools, WooCommerce is not a standalone platform. If you are a WordPress user and enjoy it, you can add WooCommerce as a plugin for WordPress and use it to run and market your business. WooCommerce allows you to sell products, offer subscriptions, and use any other tools for ecommerce websites, making it a perfect way to monetize from your existing website.
WooCommerce supports multiple languages and currencies making it user-friendly worldwide, automated tax reports, supports multiple third-party integrations, and much more, making it perfectly suitable for intermediate and large-scale businesses.
A big plus factor is that it is a WordPress plugin, thus users only have to pay for building a WordPress website if they don't already have one. It's cost-effective and one of the fastest ways to scale your online business. 
Their primary pricing plan is 3 tiered –
Starter – $6.95
Plus – $8.95
Pro – $12.95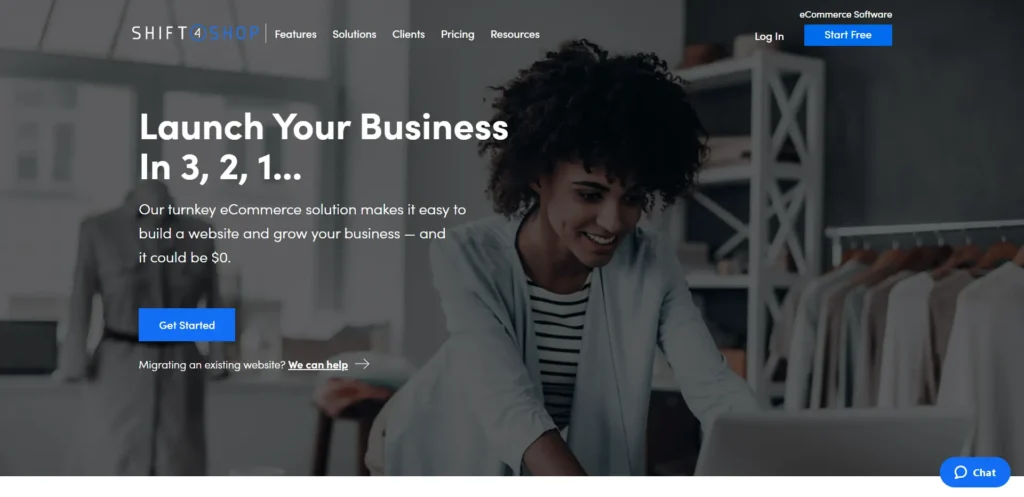 Shift4Shop, formerly known as 3Dcart, is an all-in-one tool just like Shopify which helps you build your business from the ground right up. With its social media integration, email marketing tools, inventory management, and several other features, your online platform becomes fully functional in just a few clicks. 
You can build a new website to run your online business through Shift4Shop or even use an existing one just as easily. It also supports mobile view for your customers to operate it anytime, anywhere!
Their primary pricing plan is 4 tiered –
FREE
Basic – $29
Plus – $79
Pro – $229
Ecommerce Funnel Builders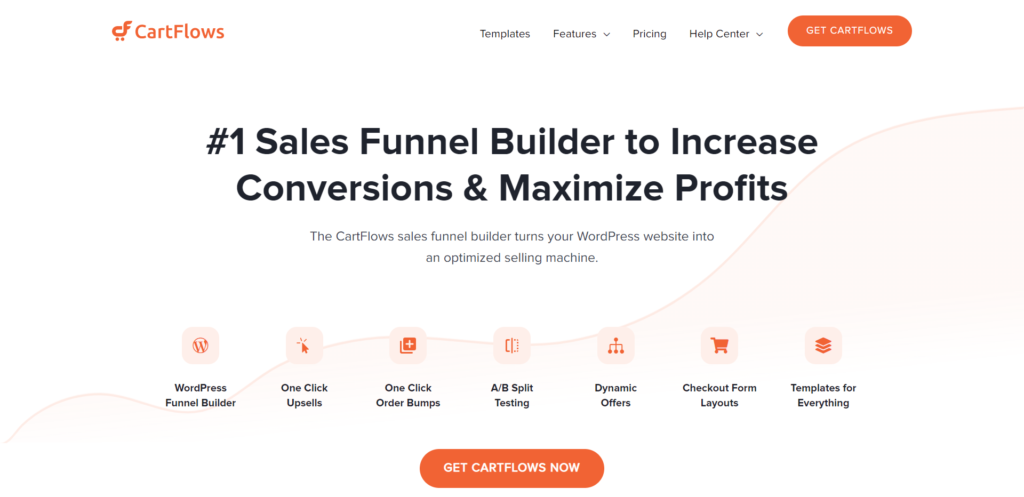 CartFlows is a WooCommerce checkout and funnel builder plugin that allows users to create custom, optimized checkout pages and sales funnels for their online store. With features like drag-and-drop page building, customizable templates, and one-click upsells, CartFlows streamlines the sales process and helps increase conversion rates. It also integrates with popular payment gateways and email marketing tools, making it a comprehensive solution for e-commerce businesses looking to improve their checkout experience and boost sales.
Its key features include:
Drag-and-drop page builder: This feature allows users to easily create custom checkout pages and sales funnels with a visual interface, without needing to write any code.
Customizable templates: The plugin comes with a variety of pre-designed templates that can be used as a starting point, and then customized to meet the specific needs of each business.
One-click upsells: CartFlows allows businesses to offer customers upsells or cross-sells after they have completed their initial purchase, increasing the average order value.
Payment gateway integration: The plugin integrates with popular payment gateways such as Stripe, PayPal, etc making it easy for businesses to accept payments directly from their checkout pages.
Email marketing integration: CartFlows also integrates with popular email marketing tools, allowing businesses to send follow-up emails to customers and keep them engaged.
Overall, CartFlows is a powerful plugin that helps e-commerce businesses optimize their checkout and sales funnel process, resulting in increased conversion rates and higher sales.
The pricing plan includes in CartFlows is –
Free
CartFlows Starter – $79/yr
CartFlows Plus – $149/yr
CartFlows Pro – $269/yr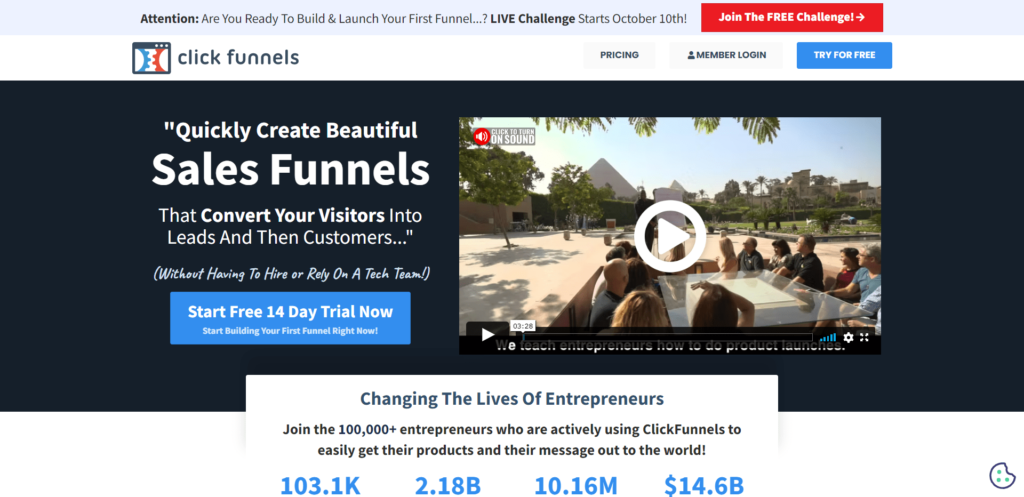 ClickFunnels is a sales funnel builder that enables businesses to create custom sales funnels for their online store. It provides a range of tools and features to help businesses increase conversions and maximize revenue, including landing pages, order forms, upsell pages, and more. ClickFunnels also integrates with popular payment gateways and email marketing platforms, making it a comprehensive solution for e-commerce businesses looking to improve their sales process. With its drag-and-drop builder, customizable templates, and user-friendly interface, ClickFunnels makes it easy for businesses of any size to create effective sales funnels and grow their revenue.
Clickfunnels pricing plan has 3 tiered –
Basic – $147/mo
Pro – $197/mo
Funnel Hacker – $297/mo
Ecommerce Market and Product Research Tools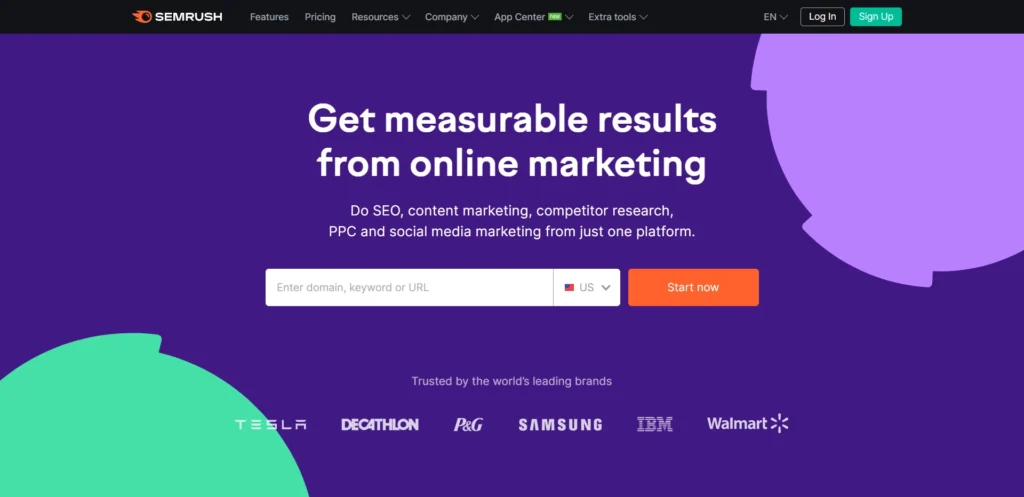 Without a powerful SEO tool to track your traffic and the metrics of your page, even the finest of ideas can fail – no one can buy your product if they're unaware it exists!
An ecommerce tool like Semrush gives you all the information and data required to launch a successful SEO-approved business. It comes with an array of tools to track your traffic, top keywords in your niche, keyword suggestions, your competitors' sites, and more.
Semrush is an all in one digital marketing and research tool that tracks more than 106 million keywords and 87 million domains and also allows you to cross-compare your ecommerce site with up to 5 competitor websites at a time. It then generates a report of the strengths and weaknesses of a complete site, making it easy for you to instill improving changes.
Their pricing plan is 3 tiered –
Pro – $119.95
Guru – $229.95
Business – $449.95
Ahrefs is easily one of the best research and marketing tools in the ecommerce industry. It allows your to search and analyze keywords for your niche and helps build a bullet-proof strategy for your business.
However, what it stands out for is its 'Backlink Checker,' which creates a backlink profile for all the links leading back to your website. This helps you to spy on your competitor's websites, their SEO strategies, keywords, and more and build your target audience organically.
Although it lacks a more in-depth content analysis, Ahrefs is an all-rounder tool to optimize your website. This is invaluable data in the ecommerce community and hence a MUST-HAVE!
Their pricing plan is 4 tiered –
Lite – $99
Standard – $199
Advance – $399
Enterprise – $999
Jungle Scout was launched by Greg Mercer who aimed to create a marketing tool that would help sellers on Amazon to scale their business at a faster rate. This marketing and ecommerce tool is an extension of Google Chrome and helps to find trending products list on Amazon, the largest online shopping store in the world.
The 'niche hunter' is a component of this marketing tool that allows you to identify profitable niches in the current market. It also has a product database and tracker which helps you to identify and target them.
Their pricing plan is 3 tiered –
Basic – $29
Suite – $49
Professional – $84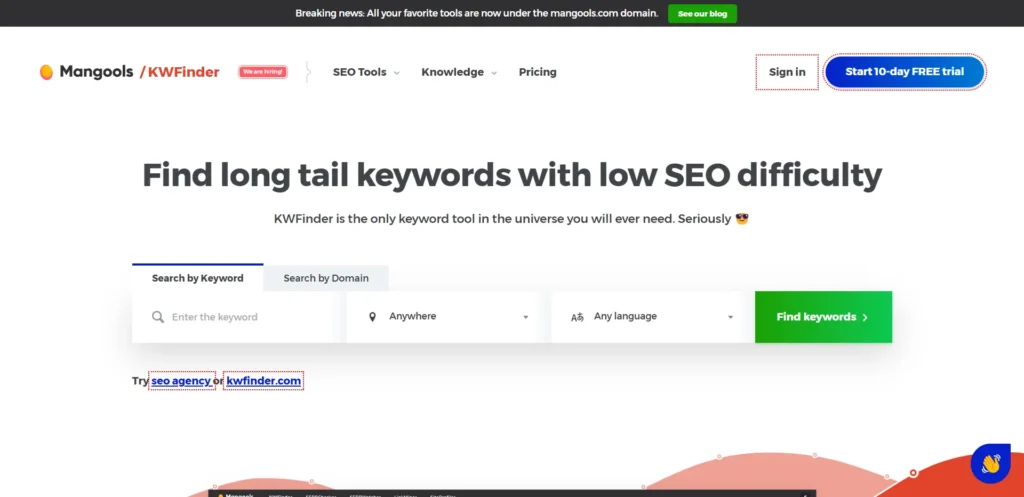 Another great ecommerce tool is KWFinder, which is an extensive keyword research tool that presents you with the exact SEO difficulty and search volume of the keywords in your niche. It is an intuitive tool that gives you variations and their effects in neat and accurate graphs.
It is as easy to use as just typing the URL and domain and it will find the best keywords your competitors rank for. It is a straightforward tool that saves time lost otherwise in learning complex tools.
Their pricing plan is 3 tiered –
Basic – $29.90
Premium – $44.90
Agency – $89.90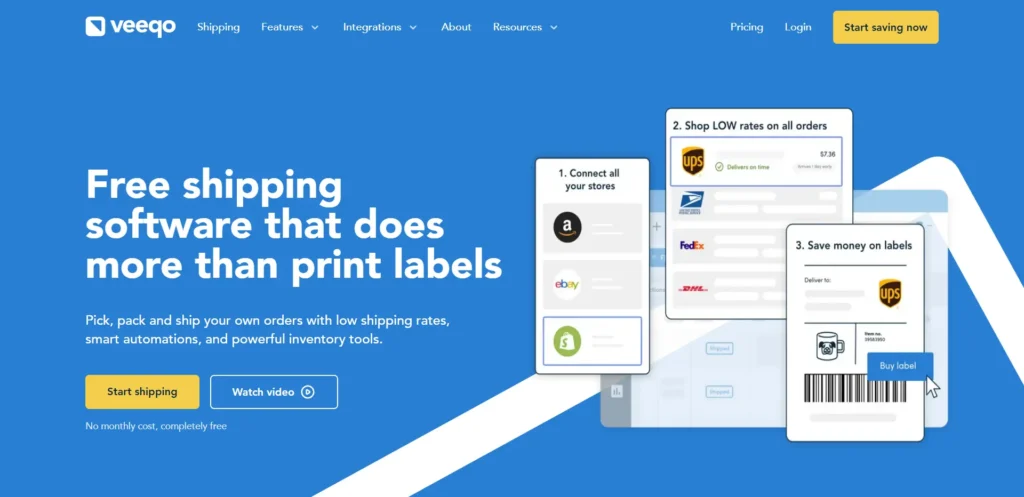 If you're looking for an easy inventory and sales management tool, Veeqo is your answer! Veeqo syncs all your online platforms including Shopify, Magento, WooCommerce, and many more in real-time, preventing you from over-selling. It helps you track, manage, and report your orders from multiple channels making it easy for small business owners who sell online.
Veeqo is a FREE tool without any Paid plans.
Marketing Tools for Ecommerce Businesses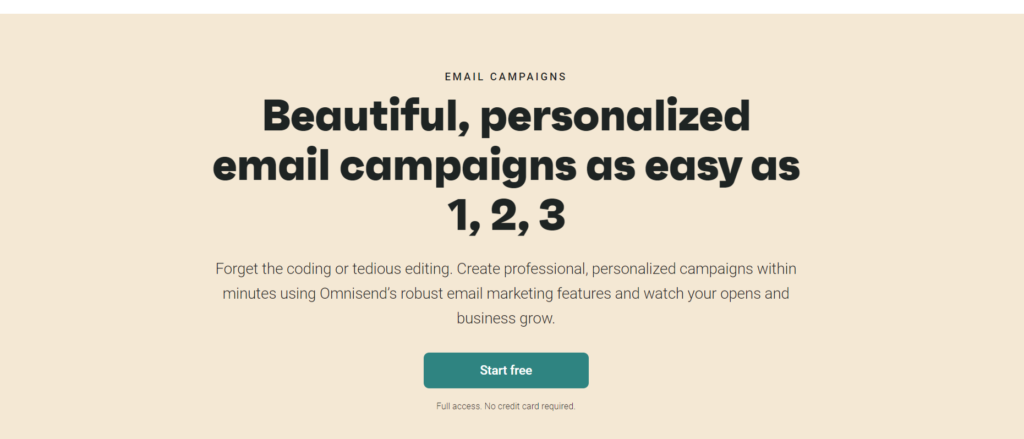 Omnisend is specialized in Email marketing. It allows you to automate emails and newsletters to your subscribers. All templates are customizable through which you can give your customers a personalized experience in a consistent manner.
It is also very effective in social media marketing, SMS marketing, and marketing campaigns that help you gain organic traffic. You can track each of your campaigns and use it to calculate your growth over time.
Their pricing plan is 3 tiered –
They offer a FREE plan
Standard plan – $16
Pro plan – $59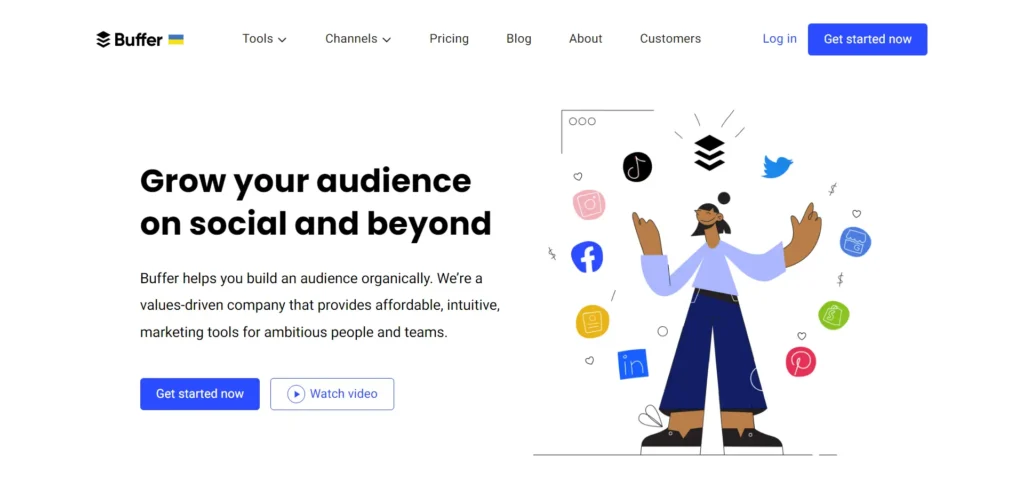 We have all heard the phrase "Consistency is the key to success" several times but juggling social media planning, calendars, posting schedules and audience interactions is not a piece of cake. Buffer does it for you!
This ecommerce tool is specialized in all things social media and in addition to all things listed above also offers interesting insights on your audience's behavior to each post, making it easy for you to develop content that your audience enjoys! It is also cost-effective as its FREE plan offers ten posts per week for at least 3 different social channels. The PAID plans also have a 14-day free trial.
Their pricing plan is 3 tiered –
FREE
Essentials – $5
Team – $10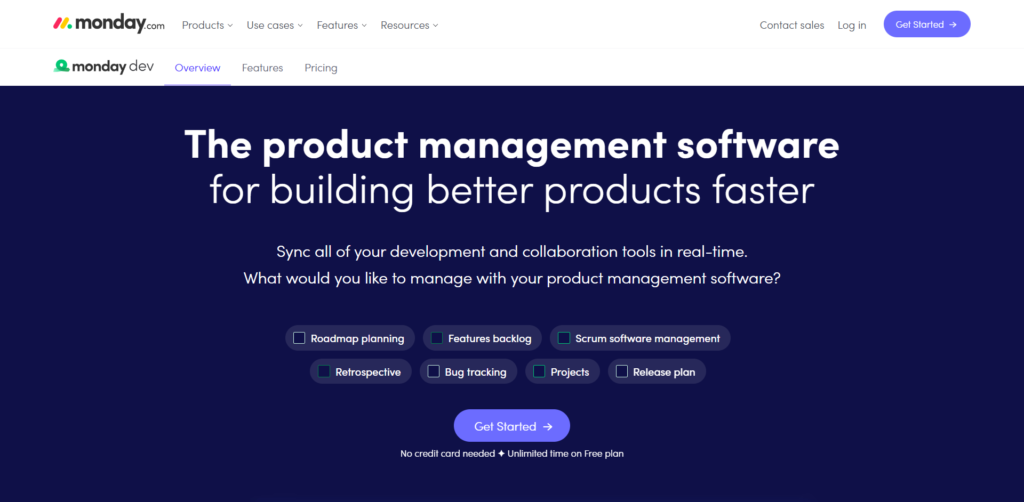 Monday is a task management tool that has a streamlined UI and various templates to cater to your different needs. It helps you to create project boards for all the members of your team and keep track of their productivity. You can also access their physical location which is beneficial in the case of businesses that run online on a full-time basis.
Their pricing plan is 5 tiered –
Individual – $0
Basic – $8
Standard – $10
Pro – $16
Enterprise – custom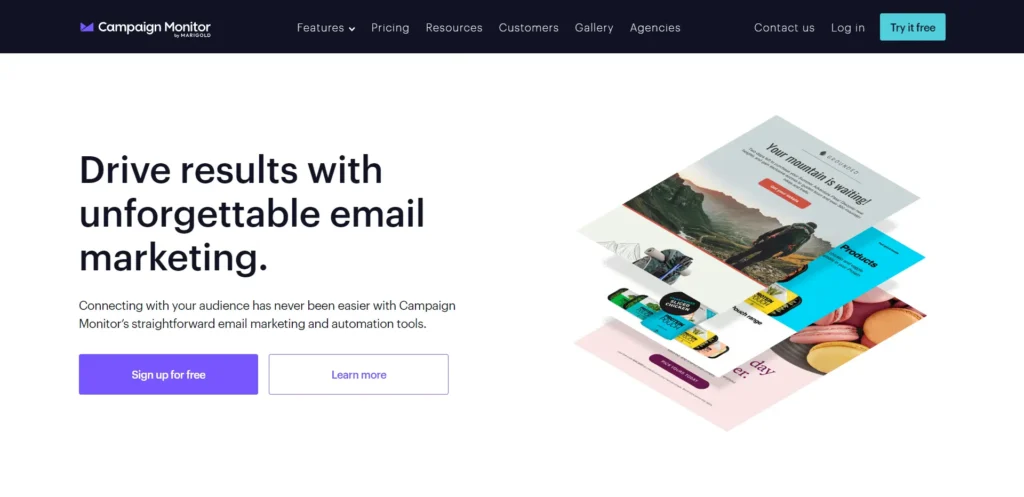 "Drag and drop your way to a beautiful email", as their official site states, is true to its word. You can customize the templates per your brand with a simple drag-and-drop method without the fuss of hiring a professional coder. The great news is every template is responsive to mobile devices, making your emails look professional everywhere.
Campaign Monitor being one of the best ecommerce tools offers a custom URL based on the name of your business which makes it for your target audience to find you with ease. 
However, there is no FREE plan available and the number of templates is fewer as compared to other tools. If the quality of designs and time efficiency is something you're looking for – this is for you!
Their pricing plan is 3 tiered –
Basic – $9
Unlimited – $29
Premier – $149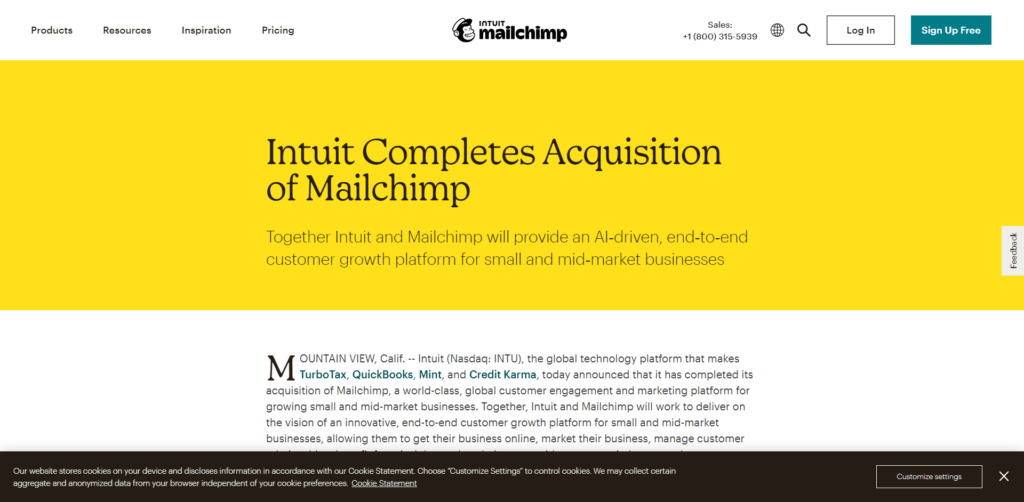 In the ecommerce community, this E-mail marketing tool is ranked as one of the best tools time and again. MailChimp allows you to choose from 90 different themes and 14 different layouts to align with the image and color palette of your brand. Besides this, it also has a dedicated HTML editor that you can use to make a personalized template for E-mail marketing.
MailChimp allows you to edit, send, and track your E-mail marketing campaign to help you convert browsers to customers by giving timely product updates to all customers.
Their pricing plan is 4 tiered –
FREE
Essentials – $9.44 (Rs 770)
Standard – $14.11 (Rs 1,150)
Premium – $282 (Rs 23,000)
Business Analytics Ecommerce Tools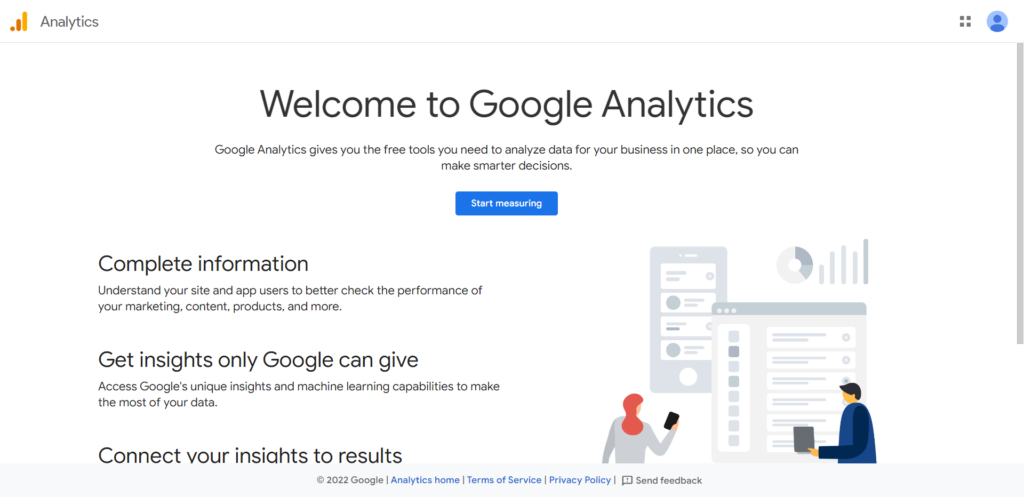 Google Analytics is easily one of the best ecommerce tools and is highly used in the ecommerce community, mainly because this powerful tool is FREE to use. Google offers FREE training to use this tool, making it all the easier for retailers to choose this as their go-to tool for tracking analytics.
Google Analytics allows you to track sessions, bounce rates, how much time your users spend on your page, returning customers, conversions, and much more! It provides real-time data answering important questions like 'How many visitors are on the website?' and 'Where is your audience coming from?' thus identifying risks and opportunities for your business.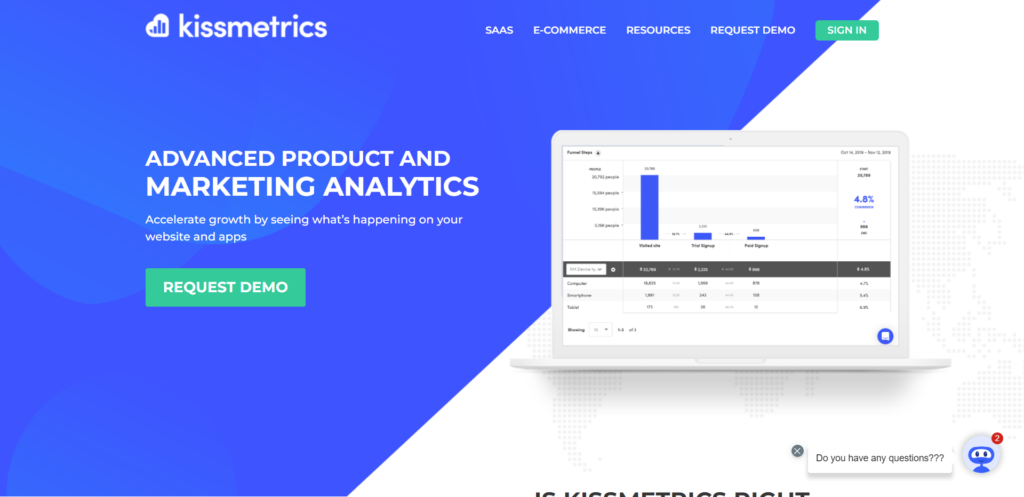 Kissmetrics is another tool used to track customer behavior, however, a lot more advanced than Google Analytics as it doesn't focus on mere numbers but takes each customer as a real person, helping you track their entire journey.
It has a detailed dashboard, customizable, giving you access to all important metrics. Thus, Kissmetircs helps you make an informed decision, tracking behavior, one customer at a time.
It also has several other features namely personal email campaigns, A/B testing, instant data reports, FREE trial, and more.
Their pricing plan is 3 tiered –
Silver – $299
Gold – $499
Platinum – Custom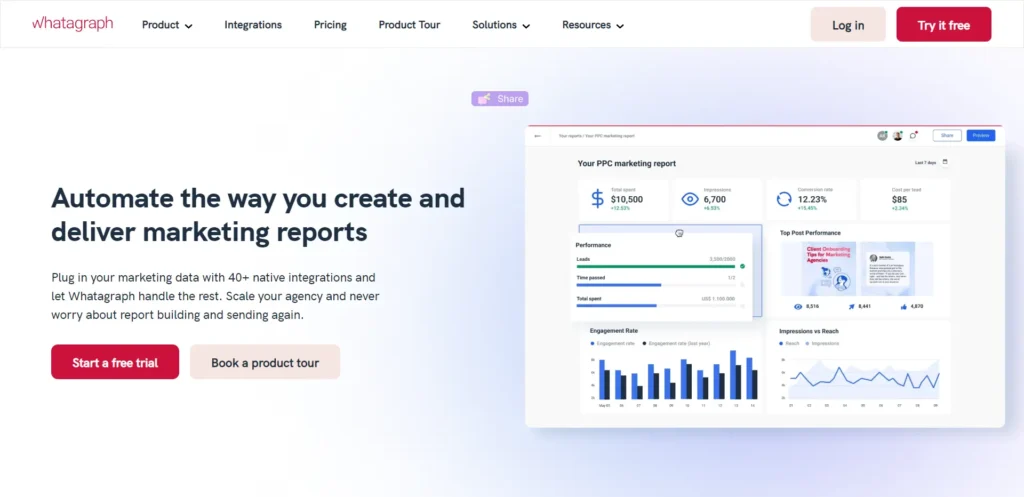 Whatagraph is an analytical tool that automatically creates attractive and professional reports that are presentation-ready.
You can use ready-made templates or customize your own with easy-to-use drag-and-drop widgets. Thus, launching reports is time-efficient and can be then focused on strategy and building the image of your website.
With automated scheduling of client reports and linking them to live reports for real-time updated data, Whatagraph helps you be on top of your ecommerce game.
Its user-friendly, intuitive, and live-chat customer service makes it easy to bridge the gap between retailers and customers.
Their pricing plan is 3 tiered –
Professional – $199
Premium – $299
Custom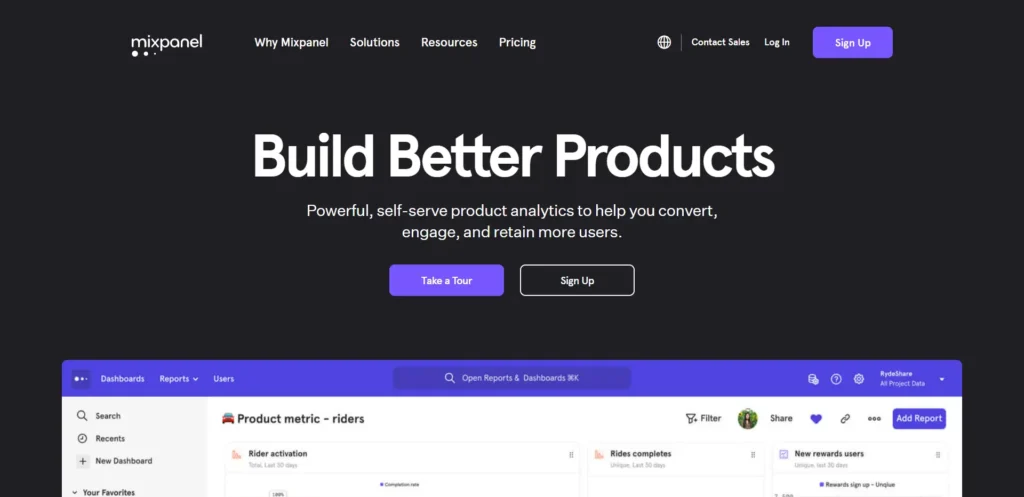 Mixpanel is an analytics tracking tool that helps you track how your apps and websites are performing. You can track customer behavior on your website and also how your Ad campaigns are performing in particular.
You can approach investors with business ideas and use this statistical data to back up your plan with real-time updated data. This also helps in targeting errors and opportunities making Mixpanel a great tool to grow your ecommerce business.
Their pricing plan is 3 tiered –
FREE
Growth – $25
Enterprise – custom
Optimizely helps you create content with a wow factor with in-built templates and A/B testing that allows you to deliver personalized messages to your clients and visitors to your website. This helps in identifying what works or doesn't work for your ecommerce brand.
They have custom pricing plan, that you can request from their website.
Another ecommerce tool, Zoho Analytics, is a data analysis and business intelligence platform with self-service BI. It helps you organize raw data into professional metrics and dashboards within minutes. For in-depth data, Zoho Analytics allows you to source your data from other platforms including files, web links, cloud, drive, and more.
This visual data can help you identify long-term trends in your business, helping you make predictable strategies for the future.
It also has a scheduling option for publishing your reports, thus a hands-free tool for small and medium-scale businesses that have to juggle various aspects of the business together.
Zoho Analytics has IOS mobile application for you to view reports anytime, anywhere.
Their pricing plan is 4 tiered –
Basic – $11.78 (Rs 960)
Standard – $23.31 (Rs 1,900)
Premium – $51.54 (Rs 4,200)
Enterprise – $195 (Rs 15,850)
Content Creation and Designing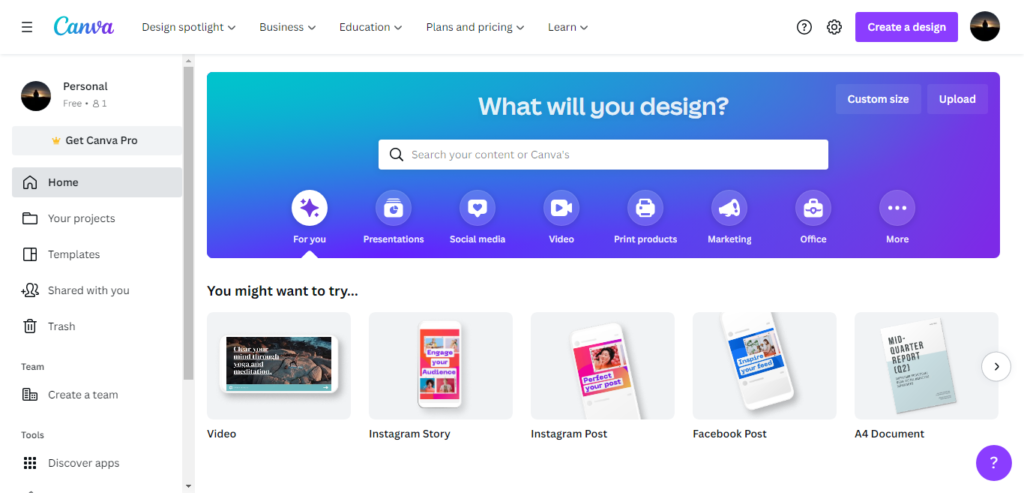 Canva is a well-known tool in the designing community for its built-in templates and customized niche requirements to create aesthetic and professional designs. You can create logos, social media posts, gifs, images to create your brand identity, images for your online business, and much more with its drag-and-drop tools. Canva gives high-end quality like none other which makes it a MUST-HAVE.
Their pricing plan is 4 tiered –
FREE
Canva Pro – $50 (Rs 3,999)
Canva for Teams – $80.87 (Rs 6,590)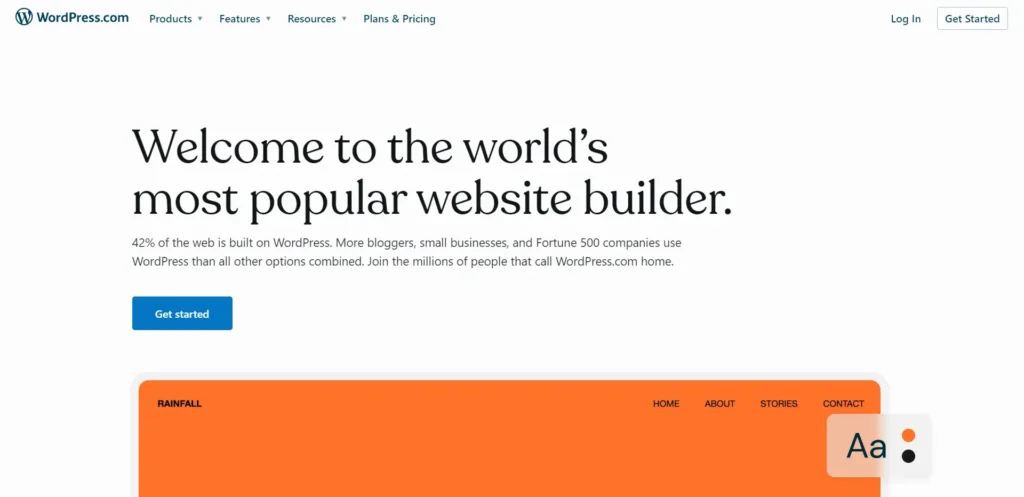 Today, making an online presence with a dedicated blog is the most traditional route to building your ecommerce business. WordPress can thus help in content creation, writing and editing your content, develop customer relations via subscriptions and newsletters, thus helping you generate a target audience for your brand. 
Their pricing plan is 5 tiered –
Free
Single WordPress – $0.84 (Rs 69)
WordPress Starter – $1.70 (Rs 139)
Business WordPress -$3 (Rs 249)
WordPress Pro – $11 (Rs 899)
Customer Support Tools For Ecommerce
A strong online presence is always associated with strong, 12-hour customer service. Acquire helps online businesses by providing customer service by assigning representatives across various digital platforms who help solve customer queries for the smooth functioning of your business.
It provides video, chats, calls, and browsing in a unified view to improve your audience's buying experience.
Their pricing plan is 3 tiered –
Launch – $350
Pro – $500
Enterprise – custom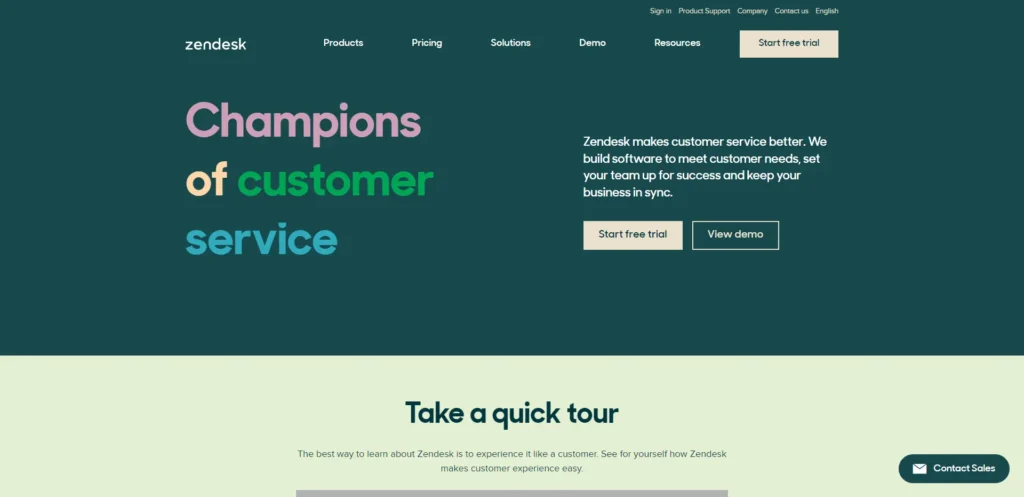 This ecommerce tool puts all your support tickets from email, chats, and social media platforms in one place. With Zendesk it is possible to start a live chat on your Shopify site, access relevant data of your customers, and troubleshoot support tickets at a faster rate.
Their pricing plan is 3 tiered –
Suite Team – $49
Suite Growth – $79
Suite Professional – $99
FAQs related to Ecommerce Tools
What is an ecommerce tool?

An e-commerce tool is a software or platform that helps businesses manage their online sales process. This includes tasks such as product management, payment processing, shipping, customer management, etc.

What are the benefits of using ecommerce tools?

The benefits of using ecommerce tools include increased efficiency, improved customer experience, increased sales, and reduced operational costs.

How do I choose the right ecommerce tool for my business?

To choose the right ecommerce tool for your business, consider your business needs, budget, and goals. Research different options and compare features to find the best fit for your business.

Can I integrate my ecommerce tool with other platforms?

Many ecommerce tools offer integration with popular platforms such as payment gateways, email marketing tools, and shipping providers. Check the integration options of each tool you consider to ensure it will work with your current setup.
Final Thoughts
Starting an online business from scratch and entering the ecommerce market is often overwhelming. But that is exactly why some of these best ecommerce tools come in handy.
They help in the following:
Designing a personalized online store for your brand via websites that have in-built designer templates.
Navigate user behavior and strategize accordingly
Keeping your team on top of their work goals using various organization tools.
Build brand identity via marketing and email campaigns for higher conversion rates
Superior customer support for a premium buying experience for your customers.
Although there are several other tools available, we firmly believe that these are more user-friendly and cost-effective, even for beginners and small business owners. So choose wisely!