The world is changing. We are seeing an incredible shift in how we shop, get things done, and live our lives. The internet has changed how people buy products, get paid, and communicate with each other. Undoubtedly, e-commerce sales are expected to reach $11 trillion by 2025.
But getting started on your online store can be difficult if you don't have any experience in the field or have limited funds to invest in your business. Thanks to the E-commerce revolution, starting a business with no money is now easier than ever. Many resources are available online to help you get started with little money and no special skills required.
If you want to create an online store, you should check out this post. It will teach you how to start an online store with no money in 2023.
What do you need to know to start an online business with no money?
Starting an online business is not as challenging as it sounds. You need to have the proper skills to do it and have a little bit of capital. Here are a few considerations you need to know if you plan to start an online store with no money
Pick a unique niche
If you want to build a successful online store with no money, you need to identify the right niche to sell in. Here are a few pointers you can use:
1. Focus on the target buyer
Instead of focusing on the products and the services you would like to sell, think about the customer journey. What would they want to buy? What are their current pain points? What are they searching for online?
Create a detailed buyer persona that will help you document the character of your target market. With the detailed buyer persona, build a product inventory of what your target market is interested in and identify how you can set up your online store with no money and beat your competitors.
2. Analyze the expected profit margins
When selecting products for your online store, pay attention to your profit margins. Your online store should recoup operating and other expenses incurred when running the business. If you are having challenges estimating your profit margins, use the Shopify profit margin calculator to know how much to sell your products to make a substantial profit.
According to a marketing study by Sherpa, the average profit margin for small businesses is 30%. For your online store to succeed, ensure a tentative price list is in line with industry standards.
3. Study the current buying trends
Use consumer data search tools such as Google Trends to view what shoppers are looking for. These tools can help you understand specific buying patterns and help you plan your inventory to match what is desirable for your target market. By having a preview of these trends, you can leverage data and identify a unique niche that consumers are hungry for.
Identify your target market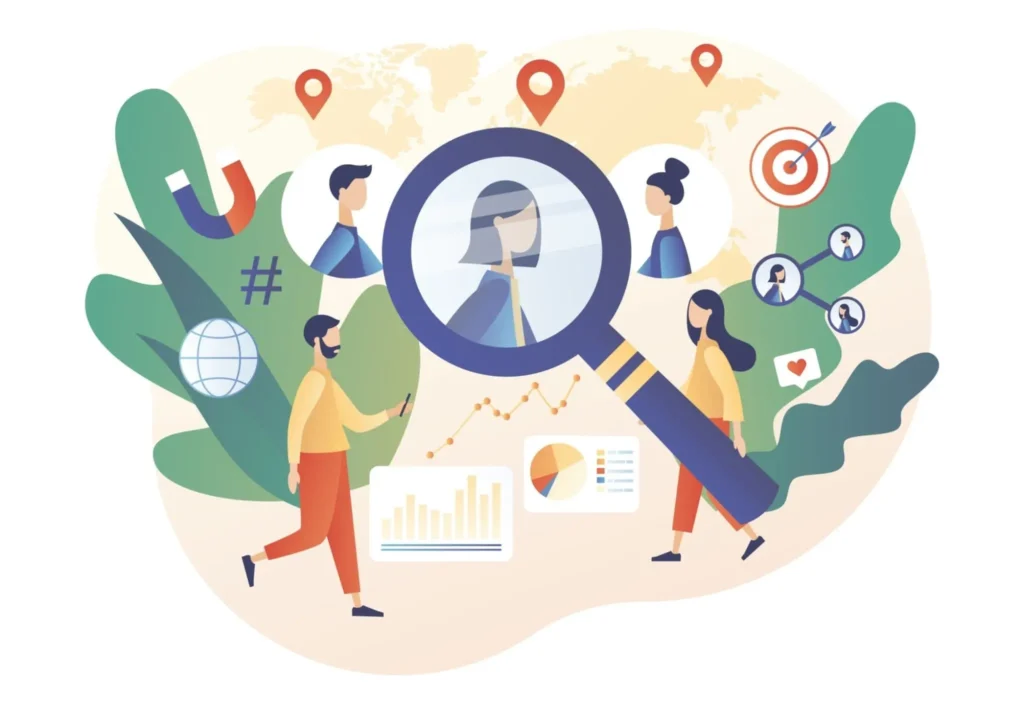 It is essential to know your target market before starting an online store with no money. Knowing your target market helps you understand their needs and wants, which enables you to create a product or service they will want to buy.
Find a niche that will help you stand out. For example, if you are starting an online business for pet supplies, your niche would be pets and pet supplies. If you are creating an online music business, your niche would be music lovers and everything related to the music industry. The best way to find a niche is to brainstorm different ideas and narrow them down until you find something that feels right for you and your target market.
4 steps to identifying your target market for your online store
1. Segment your market
When identifying the target market for your products, segment your customers into meaningful groups. These distinct segments can be classified based on behavior, values, attitudes, and needs. In most cases, only segments driven by needs drive consumer choice.
When you focus on the needs of your target market, you will build a range of products that will meet the distinct needs of your clients.
2. Pick your target segments
Once you have identified the specific sub-segments within the group, it's time to pick your target segments. You should choose these based on how profitable they are for you and how much profit margin you can get from them. If there is not enough room in each sub-segment for multiple products, then it might be better to consider targeting a different market altogether.
3. Select your target sub-segments
Once you have a good idea of which groups are most interested in what you have to offer, it's time for the final stage — selecting the right sub-segments within each group. You can use tools like Google Analytics, Facebook Insights, and LinkedIn Insights to identify potential customers from each group that would be interested in buying your product or service.
You can be as general or specific as you want, but you need to narrow it down to the most relevant people. If you're selling skincare products, the most relevant target market might include women between the ages of 25 and 35 who are interested in anti-aging products. If you're selling apparel, the most relevant target market might be women between the ages of 25 and 45 who are interested in fashion trends.
4. Meet your target
Once you've identified your target sub-segments, it's time to meet them! You should have specific questions about their needs when designing an online store – where do they shop? What do they buy? How much value do they place on quality? What are their biggest frustrations? These are just some of the questions that come up when designing an eCommerce store, so make sure that they're answered before moving forward with the project.
Know your skill set
To start an online store with no money is not easy. It requires a lot of time and effort to set up the company. You may not know what skills you need to start an online business. But it is essential to know your skillset before you start your journey to avoid wasting time on skillsets that are not required for your business.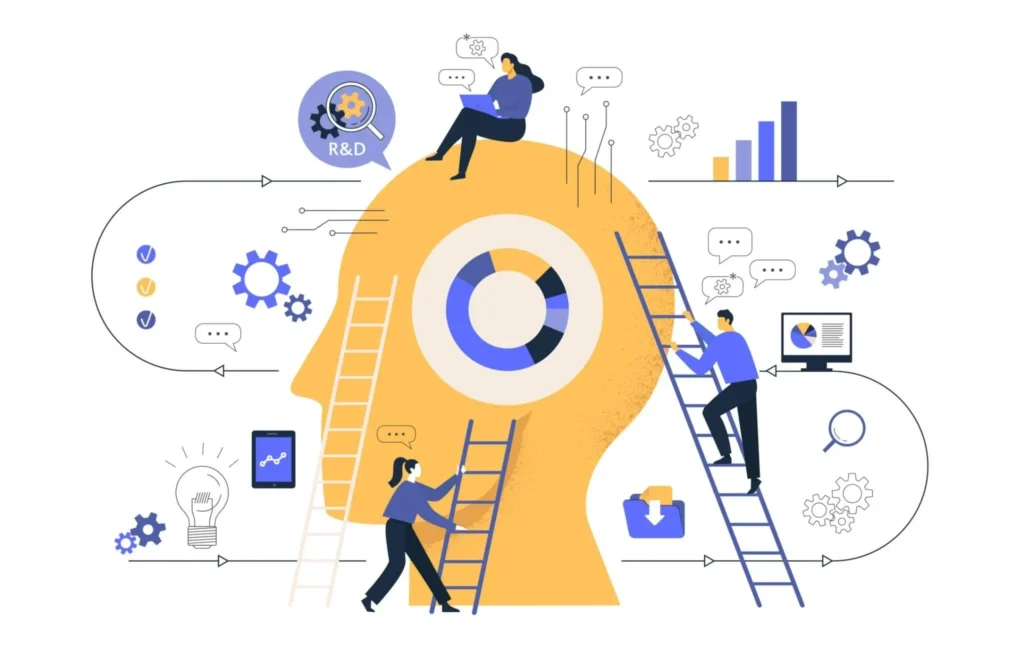 An online business is a business that operates wholly or partially on the internet. It could be a company, a blog, an e-commerce store, or any other type of organization. The internet provides a platform for companies to reach an international market.
If you want to start an online store with no money, you will require three primary skill sets: content writing, programming, and marketing. A company should also have a solid understanding of the industry it is entering and what differentiates them from its competitors.
Know what's essential in your life. Figure out what you want from work, and then look for jobs that match those needs. For example, if you're looking for a job that pays well but doesn't involve working long hours or nights, considers going into administration or marketing instead of sales.
Start with a free website
There are many ways to build a free website. One way is to use a WordPress website builder. A WordPress website builder is an online tool that allows you to create a fully functional website without having any programming experience.
WordPress is one of the most popular and best-known website builders on the internet today. It's simple, easy to use, and allows users to easily create a personal blog or business site without ever needing to know how to code.
Start marketing for free for your online store
There are many other different types of marketing that you can use to make your business more successful. These include social media marketing, SEO, content marketing, email marketing, influencer marketing, traditional marketing, and many more. But before you will need to create an effective marketing strategy to start generating business and stand your brand in the market.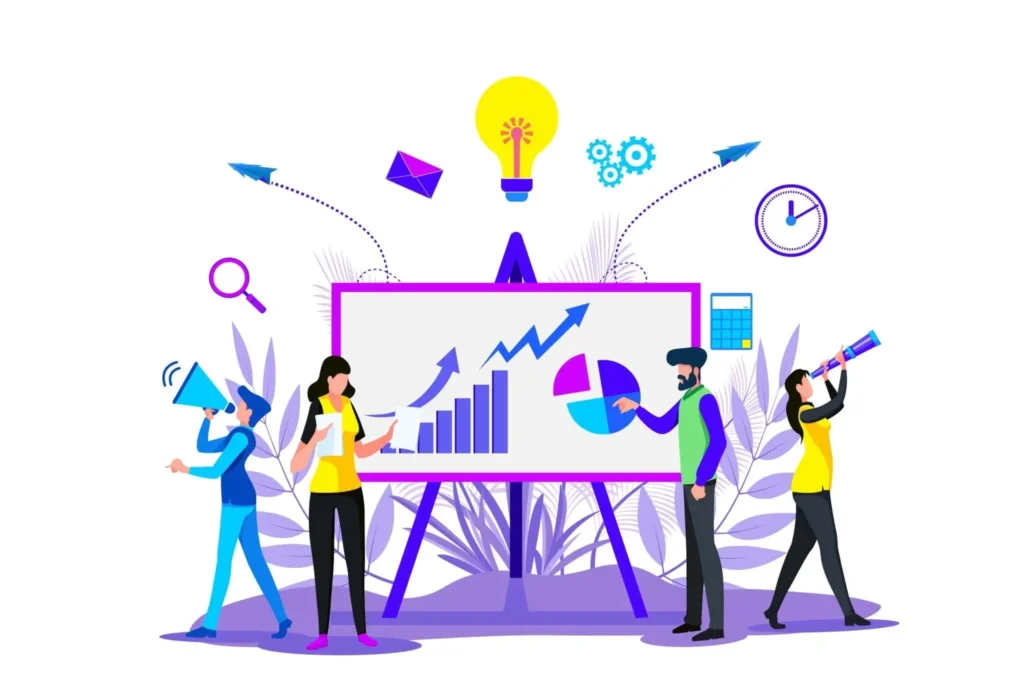 SEO is the process of ranking a website high on search engines such as Google and Bing. Content marketing is the process of creating valuable content on a company's website in order to attract readership and customers. Email marketing is sending emails to prospects or customers who have shown interest in your product or service.
Social media is increasingly becoming a powerful marketing tool for businesses. The rise of social media marketing has led to a new generation of marketers who can create and execute creative and effective campaigns.
Social media has become an important marketing channel for brands, but it is also the most effective way for people to express themselves and interact with others online. Social networks have evolved from just a place where people connect to a space where you can build your brand, promote your business or organization, raise awareness about an issue or drive traffic to your website.
Once you've identified your skills, start using online tools like LinkedIn and Twitter to build a network of contacts in similar industries or fields. The more people you know with similar experiences and interests, the better chances are that someone will know someone else who can help you further along your career path.
Traditional marketing includes advertising in newspapers, magazines, radio, and television stations that reach out to potential customers who may not be searching for your product or service on the internet.
Find financiers to grow your online store
Finding the right online store finance partner can make all the difference. This is especially true for ecommerce stores, which are often unable to obtain traditional bank financing. Even if your business is already established, you may still be able to benefit from a site financing solution, such as an online store equity line.
There are many different types of online store financing options available, so it can be difficult to know where to start. One option is an online store equity line or loan. These loans are usually secured by inventory and collateral, but they don't require personal guarantees or collateral. You can use these lines of credit to purchase inventory, pay for marketing campaigns, and much more.
There are many types of financial institutions that can help you grow your online store.
Credit card processing companies:
You may already have a bank account with one of these companies, but if not, you can open one. The fees for using them is usually very low compared to credit card processing companies like PayPal. These companies offer the same services as banks and charge just a few dollars per transaction. They are typically partnered with banks, so you can use your bank account to deposit funds into them.
Payment gateways:
This is where you buy your products from an eCommerce website and then sell them on your own website. They handle payments and shipping for you, providing additional tools for customer service and more customer loyalty programs. There are many online payment gateways available currently where you can signup for free to integrate into your website.
Paying suppliers:
Many online stores use third-party services like Amazon Payments or Paypal to pay their suppliers. These companies do not hold onto any money; they simply transfer it back and forth between buyer and seller accounts after each transaction has occurred.
Conclusion
Whether you're looking to start an online store with no money or want to start a profitable venture, it's never too early to start building your web store. Creating an online store can be intimidating, but the process can be smooth and painless with just a little research and planning. You can build a great business by gaining knowledge and applying it correctly. It is also viable to achieve this with little or no money involved. You might need to put in more hard work than others and expect people to support your ideas that little bit more than they would others. Everything takes time but success worth having is usually the one that requires the most time and effort.
Frequently asked questions
What is the easiest business to start with no money?
There are many ways to start your own online business with no money. The easiest way is to create a franchise that requires you to buy into a company and be obligated to buy its products. Many of these franchises require very little initial investment, but if you're going to be successful, you will need to invest in training and support. Another option is setting up an online store or niche site. You can sell anything on these sites, including products you design or make yourself.
What is the easiest business to start online?
The easiest way to create an online business is by selling your products directly on Amazon or eBay. Don't worry about making a website or customer service issues because customers will come through your website without any problems!
What is the most straightforward, most profitable online business to start?
The best way for someone who wants to start their eCommerce store without much money is by using Shopify as their platform. It's easy enough for anyone with minimal experience in programming or web design to use, which makes it perfect if you're starting!
---