You have probably come across the People Also Search For feature if you frequently use Google. This is a component of Google's search engine design strategy. To make SERPs (search engine results pages) more dynamic, Google is adding new components frequently such as People Also Search For, People Also Ask, etc. When appropriately used, phrases like "people also ask for" might create new SEO chances. A few of these rank among the top queries on Google.
It would be best to incorporate various inquiries people ask on search engines and topically related terms to your website to increase its ranking. People Also Search For is a terrific place to start if you are looking for new keywords to target.
Type your primary search term in Google, then look at the related terms in the People Also Search For box. These keywords serve as seeds for your keyword research.
Below we will discuss the benefits of using PASF and provide tips on how to use it to improve your website traffic & ranking.
What is People Also Search For?
People Also Search For is a Google features provided at SERP that helps you find out what people are looking for online. This feature gives you a list of keywords that people use to find your site. This feature also gives you an insight into which search terms are most profitable, based on the number of searches they receive relative to the amount of traffic they get.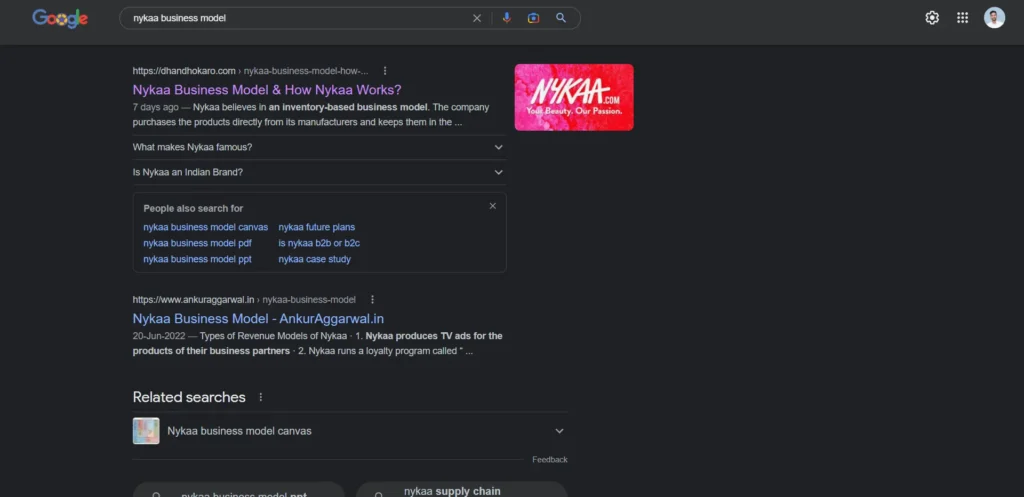 It is one of the most valuable features in SERP that allows us to know how our users use Google's search engine to find information on our website. In addition, it helps to learn what kind of people are most interested in specific pages and posts. It also allows you to understand the interests of a target audience and use this information to achieve better conversion rates.
The difference between PASF and PAA
Google Search has a feature called People Also Search For (PASF) that seeks to help people discover the information they need. When a user types a keyword, Google Search returns the relevant organic search results. Google infers that a user's search could be satisfactorily answered if they click on one of the search results and immediately navigate away from the page.
When the user clicks on a search result, the PASF snippet will appear beneath the result. Additional pertinent keywords that consumers regularly use while looking for this subject are included in this snippet.
On the other side, the People Also Ask (PAA) Box is a question-and-answer section that helps users find more details about the subject they are searching for. It often offers concise responses to questions relevant to the user's initial search query, along with a link to the website where the solution was found. A fair overview of more similar queries that people ask Google is provided in the People Also Ask section.
PASF can be a great way to increase your traffic without putting in much extra effort. PASF allows you to piggyback off of the success of other brands in your industry. If you can get your brand listed as a PASF for a popular search term, you will likely see a big uptick in traffic.
PAA allows you to find related questions your target audience is already asking quickly. This can give you valuable insights into their thought process and what they are truly interested in. Additionally, PAA can improve your website's navigation and design. By grouping similar questions, you can make it easier for individuals to find the information they are looking for on your site.
The main difference between PASF and PAA is the format in which the results are displayed. PASF results are displayed in a list format, while PAA results are displayed in a question-and-answer format.
A table of comparison:
| PASF | PAA |
| --- | --- |
| This is a list of searches that are related to your initial search query. | Also known as people also ask, this is a list of questions that are related to your initial search query. |
| These results are generated algorithmically based on user search queries. | These results are generated algorithmically based on your search query. |
| PASF results are displayed in a list format. | PAA results are displayed in a question-and-answer format. |
PASF vs. PAA
How does PASF work?
PASF is a feature that shows you related searches that people have made. When you type in a search query, Google shows you a list of related searches people have made. This is called the People Also Search For (PASF) feature.
PASF can be useful if you're looking for more information on a topic or trying to find similar products. It can also help you discover new topics that you may be interested in.
To use PASF, click on one of the related searches that appears below your search results. This will take you to a new page with results for that query.
The benefits of using People Also Search For
Using "People Also Search For" (PASF) allows your readers to explore related topics.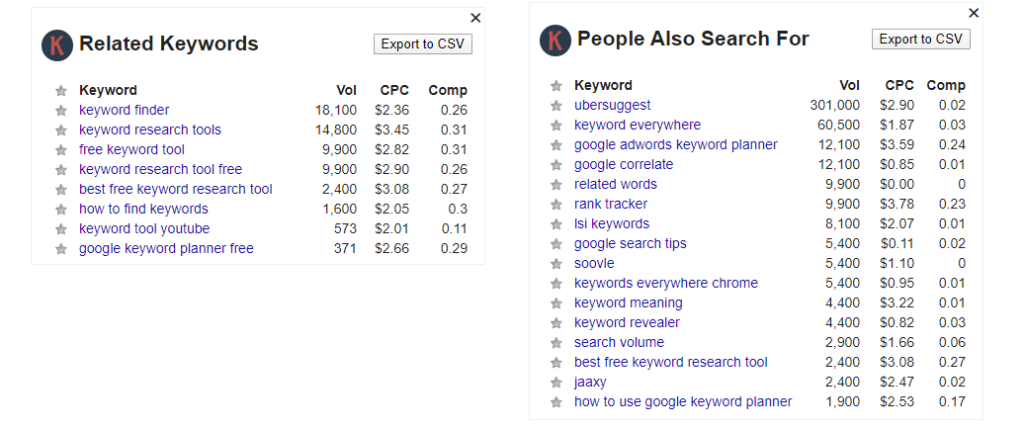 By including a list of related terms in your article, you are helping your readers to find relevant information quickly and easily. You are also providing them with a gateway to further exploration.
PASF is a great way to help your readers discover new and exciting topics. It can also help to build connections between different aspects of your article.
PASF aids in understanding user intention
The People Also Search For function is an excellent way for determining the user's purpose. It provides a clear understanding of what you need to do next, which helps you get the correct result.
You may get a sense of what users seek when you look at similar searches in the People Also Search For box. This can help you optimize your content to address your intended audience's requirements effectively. This will enable you to include search terms in your content as per search intent and perform free SEO for your blog postings.
Find new keywords to target with PASF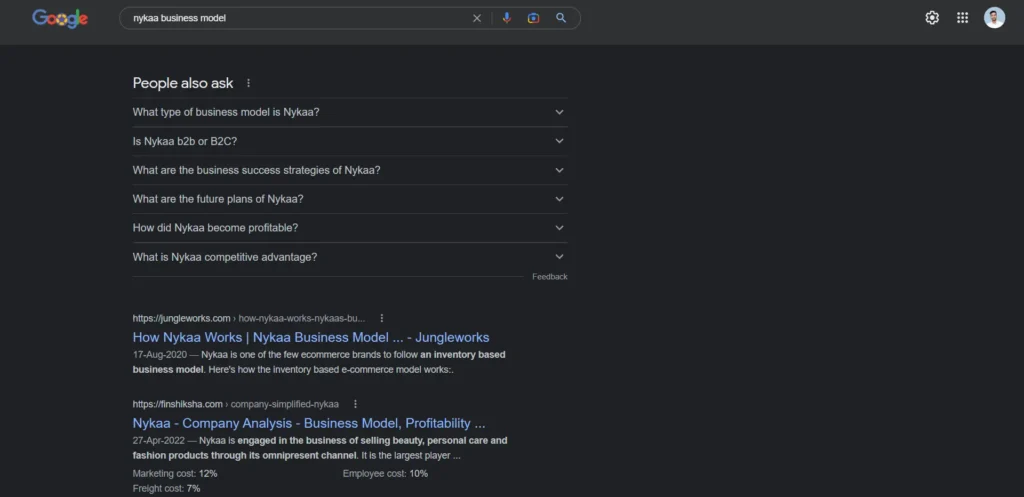 You can find new terms to target Google's People with the aid of PASF. The PASF is a powerful search engine feature that helps users to perform an advanced search across multiple categories and subcategories. For example, if you're looking for a new keyword to target, you must enter the keyword in the search box and hit enter. The PASF search engine will then display the relevant results for that keyword.
You can also use the PASF search engine to see what keywords are often used on websites similar to yours. This way, you can determine which keywords have been successful for your competitors and use those ideas to inspire your content creation strategy.
These keywords serve as seeds for your keyword research. You'll be able to optimize your ranking by using the best keywords with the appropriate monthly search volume.
Gain understanding on how potential clients are searching for your products or services
PASF can assist you in understanding how potential clients are searching for your products or services. Using PASF, you can see how your competitors manage their keyword research and which keywords they invest in.
PASF can also help identify gaps in your keywords and search terms. For example, if you have a product relevant to a certain niche but no relevant keywords yet, PASF will show you what words would be used to search for your product or service.
To learn what consumers are saying about your brand
You can use PASF to discover what consumers say about your brand on social media, blogs, and review sites. This will help you see if current conversations about your products or services are positive or negative.
You can use PASF to determine how your brand performs to its competitors. You can also compare the performance of individual products or services within a category of products or services by seeing which ones have the highest level of engagement with consumers.
You can use PASF to find out what other companies are doing with social media marketing and how they use it to market their brands.
People also search for mobile SERPs
People also search for Mobile SERPs, which is often a good indicator of the keyword's importance. A high number of mobile SERP results can mean that your competitors are driving traffic to their sites from mobile devices. Consider changing your keyword strategy if this is the case. In addition, add more mobile-friendly keywords or design changes to your site so that it appears more easily on mobile devices.
Search engines also have a lot of information about mobile and desktop users, so if you want to get more traffic from mobile searches, you need to ensure that your website is mobile-friendly and has dynamic content.
When you search for mobile SERPs, you'll see similar results to those for desktop SERPs, but there are some differences. Here are the most common mobile SERP features that you'll see:
Mobile-friendly
Mobile-friendly means sites that can be accessed on a smartphone or tablet. There's no need for special content just for mobile devices — it should look great regardless of the screen size.
Responsive design
Responsive design is similar to mobile-friendly, but it's a bit more specific — it refers to websites that automatically adjust their layout based on the device they're being viewed on. Users can switch between desktop and mobile views without downloading an entirely different page or page layout.
Mobile-first indexing
Google makes it easier to find information on the web by creating indexes with information about the site's content and structure, including keywords and meta descriptions. However, if a website needs more content or other relevant information in its database, Google will show it in its search results pages once it has more data available.
Essential tips on how to use People Also Search For?
If you are searching for an innovative way to improve your website's search engine optimization (SEO), you should consider using the "People Also Search For" feature. This is a Google feature that lets you see what other people are searching for related to your website's topic.
Here are some essential tips you can use when using PASF:
1. Use PASF for keyword research
Finding fresh keywords for your SEO strategy is easy with People Also Search For. You should do keyword research with PASF because it will give you the exact number of people searching for your target keywords. This is important because it can help you determine which keywords to target and when to promote them.
If you use Google Adwords, you can see what results are produced by your ads. But if you're using PASF, you will get a more accurate view of what people are actually searching for.
The PASF feature will show you a list of keywords that others use when searching for your topic. This information can assist you make an informed decision on whether or not a keyword is relevant to your business.
Start by using the People Also Search For? feature to see what other people are searching for when looking for information about your product or service. This can be helpful when you want to optimize your own content so that it's more relevant for people looking for similar things.
2. Look for content ideas using PASF
People Also Search For is a terrific place to start if you're seeking fresh content ideas. Fill out the Google search bar with your main keyword, then scroll down to the "People Also Search For" box. Then, you may use these keywords to develop fresh content ideas to your intended audience. Your website can be optimized with these keywords for more relevant searches.
When using PASF, check out the results' social media presence because, often, those accounts are connected with those who share their content. If someone shares a link from one of those accounts on their own social media channel and it gets lots of attention from other users, then it's likely that many people will want to read more about what it's about!
3. Use People Also Search For as FAQs
Knowing that people also search for certain topics allows you to answer questions in your content. For example, when someone searches for "how to become a real estate agent," you can provide answers related to that topic.
You can also use it as a generic keyword in your content. This will help you find related content that is relevant and informative. If someone searches for "what is an agent," you can use this phrase as a generic keyword in an article that provides information about what an agent does and how they can assist you achieve your goals.
4. PASF is a terrific technique to improve on-page SEO
People Also Search For (PASF) is a terrific technique to improve on-page SEO. PASF allows you to add keywords that people often search for but don't include in their searches. This makes it easier for Google to identify what those people are searching for when they look for your website.
Adding PASF keywords in a website is a great way to improve on-page SEO without having to change any of your content. The extra information helps Google understand what information you're offering and how it relates to other pages on your site. Here's how it works:
Create a title tag that includes the keywords you want people to find in their search results
Create a URL structure that uses these keywords throughout the site
Add keywords PASF tags after all of your title tags
5. For long-form content, use PASF
A lot of people search for long-form content. And, as long as you're not spamming the SERPs and your content is high quality, you want to ensure that it shows up in those searches. To write long-form content, you must be able to cover a topic in-depth.
You may use it to identify new keywords, use subheadings, and topic suggestions to write in-depth, captivating, and outcome-driven content. If someone is looking for specific information about something, they might also be interested in other related things.
This will help your page show up for more people because it'll look like an actual list — not just a bunch of links randomly thrown together with no rhyme or reason behind them.
How to find the right keywords to use in PASF
When looking for keywords in your "People Also Search For" section, think about what your target audience is searching for. The PASF is only one part of the algorithm, so you'll have to use a mix of different keywords to rank.
The first step is to find the keywords that are most likely to be searched by potential customers when they come across your product on Google. What keywords would they use to find your content? You can find out what keywords are most searched for by performing a Google search for your product name, followed by "keyword research." This will show you how many times that keyword was searched for in the last 90 days (and how often it was in the past three months).
You can also see which pages on Google rank for these keywords and which aren't. You can also use Google AdWords to find related keywords. Just enter your keyword into the AdWords keyword planner, giving you a list of related keywords and search volumes.
Here are the best tools to find PASF keywords:
Google SERPs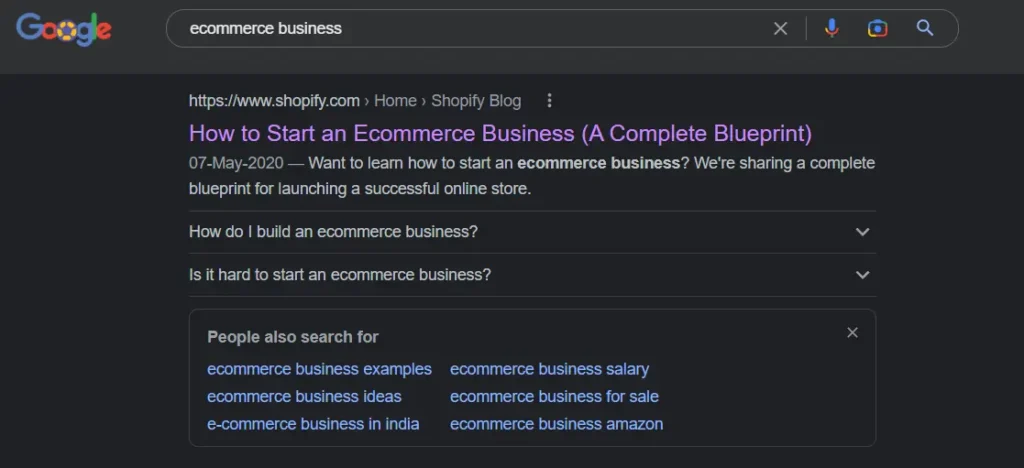 Google SERPs are the most important tool to use when conducting PASF keyword research. Search engine results pages (SERPs) are where businesses show up when you search for a specific term. These pages show different results based on the keywords that you searched for, as well as the type of content you want to see.
There are many types of results appear at Google SERPs:
Organic SERPs:
Organic search is where Google looks for your content and displays it in their organic results page. It's also where people naturally search for what they're looking for from other people who have already shared their expertise with the world.
Paid SERPs:
Paid search is what you pay an advertiser to appear at the top of Google's search results page (this includes both organic and paid ads). Paid search works best when you know what you're paying for.
Local SERPs:
Local search is when someone actually physically goes into a store or attends an event using their smartphone device to find information.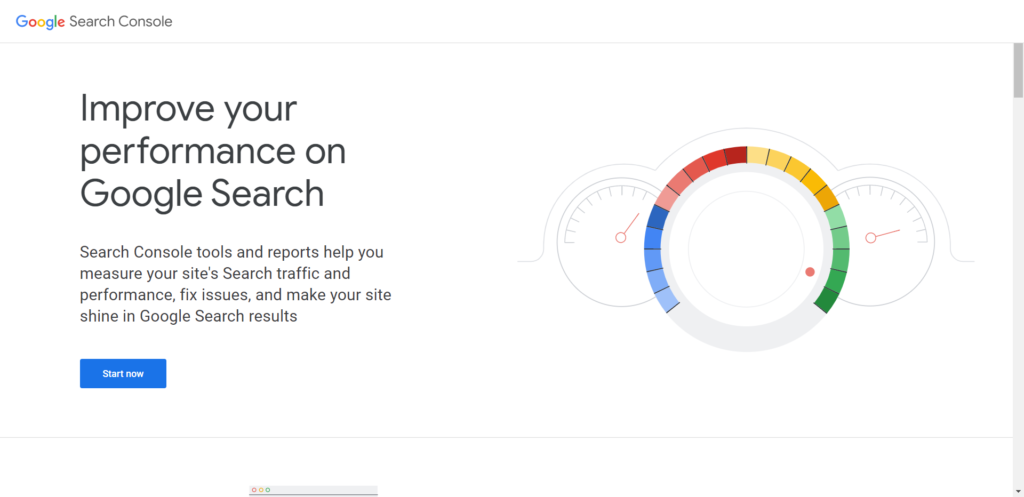 Google Search Console is a free tool provided by Google to help you find PASF keywords, their organic rankings, and their traffic data. You can use it to check your search volume data, your keyword rankings, and more.
You can use Search Console to:
Monitor how well your site is ranked in Google Search Console. Use this information to determine what keywords are working for you at any given time.
Analyze how people are finding your site and which pages are performing well. This will help you improve the performance of those pages.
Adjust your site based on user behavior — so you can focus more on the areas that are really driving traffic to your website instead of just trying to rank high overall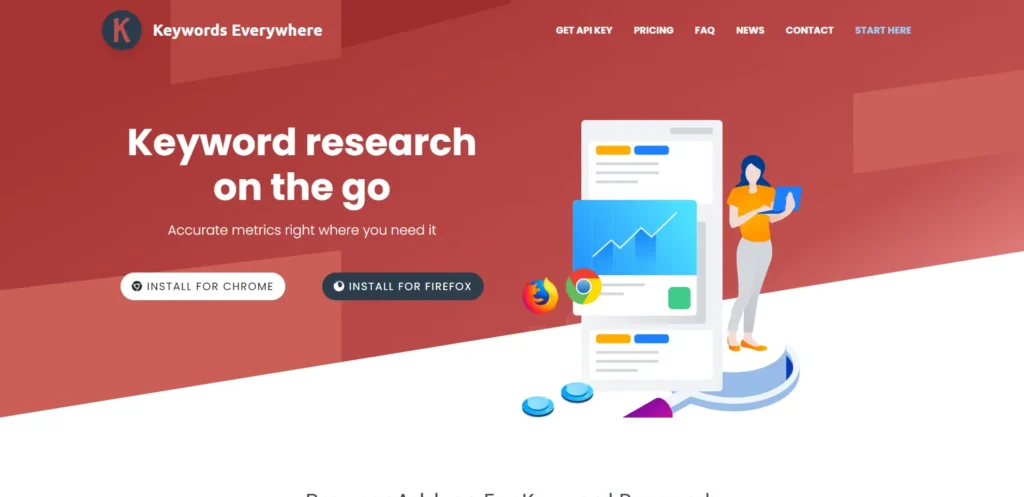 Keywords Everywhere is a tool that helps you find and manage your PASF keywords. It also provides a searchable database of keyword ideas, so you can easily find PASF keywords to target in your SEO campaigns.
Keywords Everywhere is a chrome extension, which can help you find the most relevant keywords for your website and also estimate the number of searches. The tool will provide you with a list of related keywords, which can be used to improve your SEO strategy.
Keywords Everywhere has an easy-to-use interface, where you just have to enter your website URL and press go. It will then begin analyzing your site, looking for keywords related to it and providing suggestions about what other terms might be relevant for you to target. You can also choose whether or not to include any common misspellings or variations on your chosen keyword.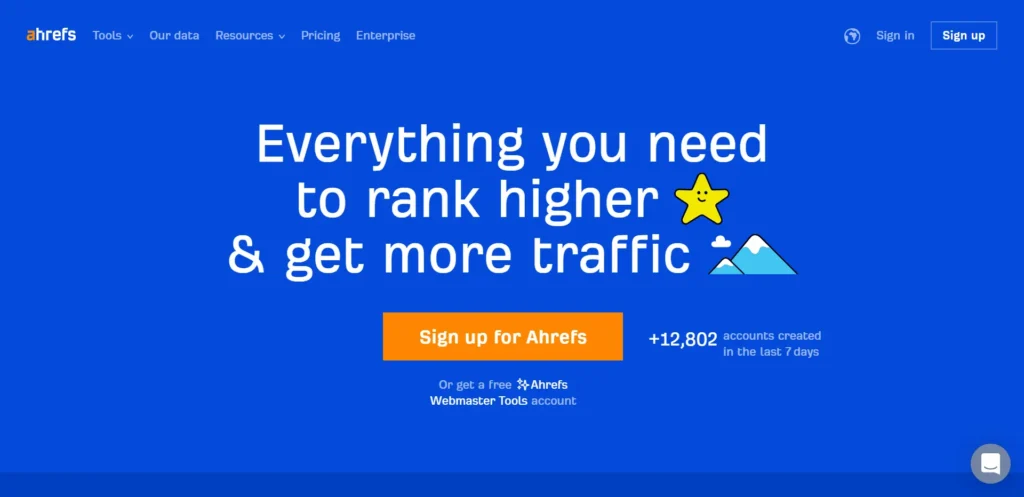 Ahrefs is one of the best SEO tools to find PASF keywords. It has a great keyword explorer that lets you see how long people have been searching for a keyword, what their search volume is, and other useful information.
Ahrefs also allows you to view rankings for different regions and countries, which is great for finding long tail keywords.
Ahrefs has a massive number of searches per month and a ton of data on the top 10 pages in those searches. This lets you see which keywords are being searched for by your competitors and what they're ranking for.
You can also run your own keyword research campaigns on Ahrefs, so it's great if you're looking to launch your own website or blog.
Semrush is a powerful competitor research tool that can analyze any website or SERP for its domain name, backlinks, traffic, social shares and more. It allows you to create long-tail keywords by using the drop-down menus at the top of the page, which makes it easy to find relevant keywords.
It also provides you with information such as how often that keyword has been searched, how many times it was used on the first page of Google, and how many times it was used on the second page of Google.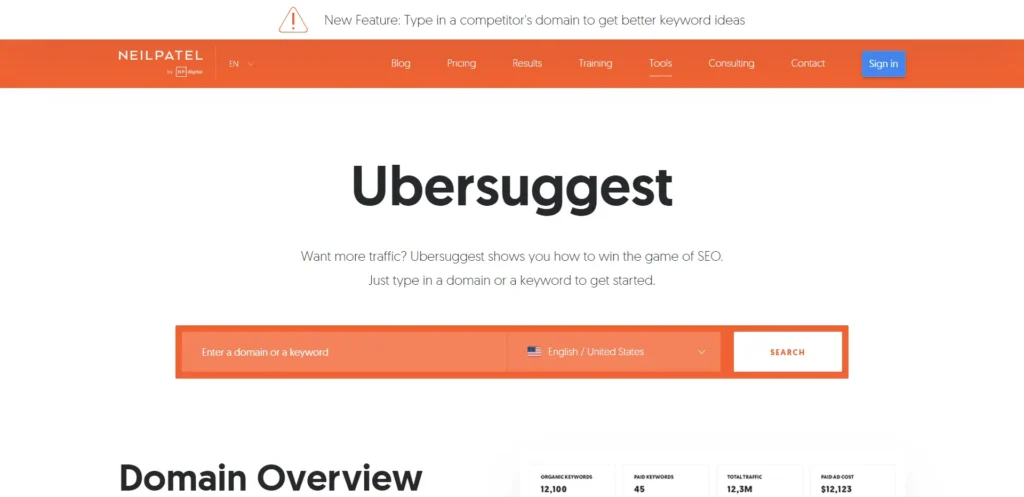 Ubersuggest is a keyword search tool that you can use to help find PASF keywords. You can run a search for PASF keywords and see what comes up in the results. If you want to get more specific, you can also enter your keywords into Ubersuggest's advanced search. This will help you narrow down your results even further.
Case studies of effective PASF usage
PASF can be extremely effective when used correctly. Here are a few case studies of businesses who have used PASF to great effect:
Example 1: Business A realizes that their target market is searching for information on "widgets." However, they also realize that very few people know what a widget is. In order to educate their target market and increase widget sales, they use PASF to show related searches, such as "What is a widget?" and "How do widgets work?"
Example 2: Business B sells a product that has a lot of features and can be used in many different ways. They use PASF to show related searches like "uses for product X" and "how to use product X" in order to show potential customers all the different ways their product can be used.
Example 3: Business C operates in a niche market where there are very few competitors. They use PASF to show related searches for broader terms that their target market is interested in, such as "industry news" and "trends in industry XYZ." By appearing for these searches, they are able to reach a wider audience and attract new customers.
Troubleshooting tips for PASF
If you're having trouble figuring out how to use People Also Search For (PASF), here are a few troubleshooting tips:
Make sure you're using the right keywords.
Make sure your keywords are spelled correctly.
Make sure your keywords are included in the right places.
Make sure you're using the right search engine.
Experiment with different keywords and phrases.
Ask a friend or colleague for help. To ask, you can take help of the Seed keyword engine tool, which allow users to share target keyword research campaign in their network by creating unique URL.
FAQs about PASF
Here are some of the most Frequently Asked Questions about People Also Search For (PASF):
What is People Also Search For (PASF)?
People Also Search For is a feature that Google introduced in late 2018. It is a function that allows you to see what other people are searching for on Google.
How can I use PASF?
There are two ways to use PASF. The first way is to type in a keyword or phrase in the search bar, and then Google will show you a list of related searches. The second way is to use the right SEO tool or people also ask features appear at SERP.
How do you appear on People Also Search For?
Give brief and detailed responses that satisfy the searchers' expectations to show up in the People also look for questions section.
Why is PASF essential?
When conducting keyword research and suggesting content for website pages, results from People Also Search For (PASF) or PASF help you better grasp what your audience is interested in. A simple technique to raise search exposure and organic share of voice is to obtain a featured snippet in PAA and PASF responses.
Conclusion
People Also Search For is a great resource for marketers to find keyword suggestions they might not have otherwise found.
PASF is a great way to research what keywords you should be targeting, and it can also help you come up with new content ideas. It can help you boost your traffic and improve your ranking in search engines. If you are not using it, you're missing out on a valuable opportunity to improve your website.
---