Exploring the New Frontier of Digital Marketing Industries

Dhandho Karo
‣ Listen to this article –
Digital Marketing and Startups: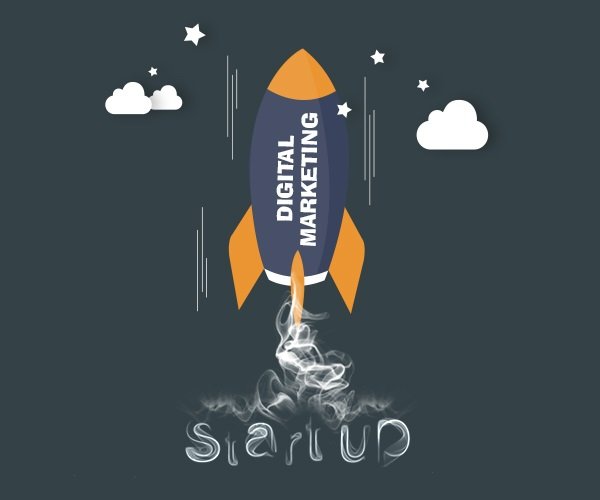 Starting a new business or startup is a challenging yet exciting experience. In today's competitive market, it's essential to conquer the attention of your intended audience and implement one-of-a-kind ideas when launching an innovative company.
But with great ideas comes great responsibilities. Running any startup company and facing a competitive challenge is a big achievement. In this technical world where devices are connected to each other more than humans, Digital Marketing can be a blessing to your business. No matter in which sector or industry your startup or business belongs to, with the help of the right digital marketing strategies & growth hacking strategies, you can stand out from the crowd.
Types of companies and sector that needs Digital Marketing:
Healthcare:
Do you know 77% of the population Google the symptoms when they are feeling off or when they feel they are not doing well? So why not monetize this problem by implementing the solutions through blogs, quizzes, and online portals via Digital Marketing so that you can interact with your future patients. The more a person can develop trust with healthcare providers digitally, the more they tend to trust them in person. So use the amazing digital world boon to your advantage.
The health industry recognizes the need for quality SEO content and spends a sizable budget on content marketing. To meet users' needs, medical companies invest in creating high-quality content to answer every bit of their users' questions.
Do you know healthcare-related searches own 1% of total global searches daily!
Entertainment:
The entertainment industry is depending heavily on the current era because of the internet and users availability. In the past, movie promoting didn't rely very heavy on promotional material on social media. After all, before the internet, there was no need for it. Nowadays, movie promoting essentially relies on social media in order to produce multiple teasers and trailers and to continue fueling our interest over the course of the project.
Streaming movies and series through cinematic and OTT platforms and streaming websites create a lot of entertainment options. These platforms allow for advertisers to create visually beautiful content and distribute it on social media where it will gain traction and create a buzz for the story. This content is also distributed to dedicated social media accounts for Movies and films or even a separate webpage created where the footage is showcased in one place.
Food:
The food industry is not limited to recipe cards – when people are both emotionally attached to certain foods and the brands that make them, they love watching videos of how to prepare it. We know, people make fun if you take a picture on your dinner table and post it on social media. But do you know, this simple exercise is a trend that the food industry can't ignore.
Legal/law firms:
Investment in marketing is increasing day by day and marketing professionals are gaining influence in law firms. Lawyers don't have time to manage their online presence or social media accounts. So why not leverage the power of digital marketing in law firms?
Retail Industry:
By incorporating Digital Marketing strategies, the retail industry can increase its capacity to get input on new products and settle consumer complaints even before they end up becoming a major issue.
Education:
The education industry invests heavily in creating content outside its curriculum in order to educate its users about appropriate careers. People who want the best and don't want to settle for the ordinary turn to this industry for assistance in finding their dream careers.
When it comes to education, universities rely on their social media platforms (like LinkedIn) for making connections. Colleges like to team up with online education platforms to broaden their reach.
Fitness & Nutrition:
Concern for fitness and nutrition continues to increase in India. In order to promote their products or services, fitness companies invest heavily in social media advertisements, creating multiple campaigns targeted towards users with varying fitness goals.
To attract young audiences, brands use influencers to post highly actionable content. For instance, 75% of social media followers have taken an action following social media advices. Social media is a way for people to show off their healthy body, so incentivizing them to post transformations can inspire potential audience followers.
Ecommerce:
Digital marketing has been penetrating into every industry these days. The primary reason for this is business processes are changing quickly with a lot of experimentation and modifications done in the industries.
With the help of digital marketing, E-commerce grew at an astounding rate through bringing in their customers and increasing their brand value. With Digital Marketing, customers are no longer dependent on traditional content or word-of-mouth before shopping for a product. Recent analysis states that Facebook has led to 11.4% of sales out of total sales for online stores. It has become very important to get the attention of these distracted customers because this is where Digital Marketing comes into play and helps E-commerce
Stats show that 37 million social media users generate over 5,29000 sales.
Real-estate:
The real estate business has become competitive and sophisticated. You need to find new ways to promote or digital marketing tools for success. The task of social optimization is no longer an option, but a necessity for this profession. Advanced internet technology allows real estate agents to have a clear edge over their competition by being ahead of the curve on the latest innovations in technology. Well implemented, innovative strategies such as digital marketing can generate leads and boost sales dramatically in real estate industry.
With innovating marketing techniques, reach is no longer restricted to only urban cities. With the use of digital space, developers are utilizing its benefits, which are not limited to tier-1 cities alone. Digital marketing has a reach extending to tier-2 and tier-3 cities that real estate developers shouldn't ignore.
IT firms:
Digital marketing has been around for a few years now, and it is the best way to attract new customers to your company. But, with so many companies vying for attention, how do you stand out from the crowd? The key is knowing who your target market is and creating a digital ad that speaks to them specifically. This will not only increase the likelihood of conversion but will also result in increased awareness of your brand. Many companies such as ignite visibility, Thrive, WebFX, Accenture, cognizant, and so on using the digital marketing approach to boost their sales.
How can Digital Marketing be beneficial for startups belonging to all sectors and Industries?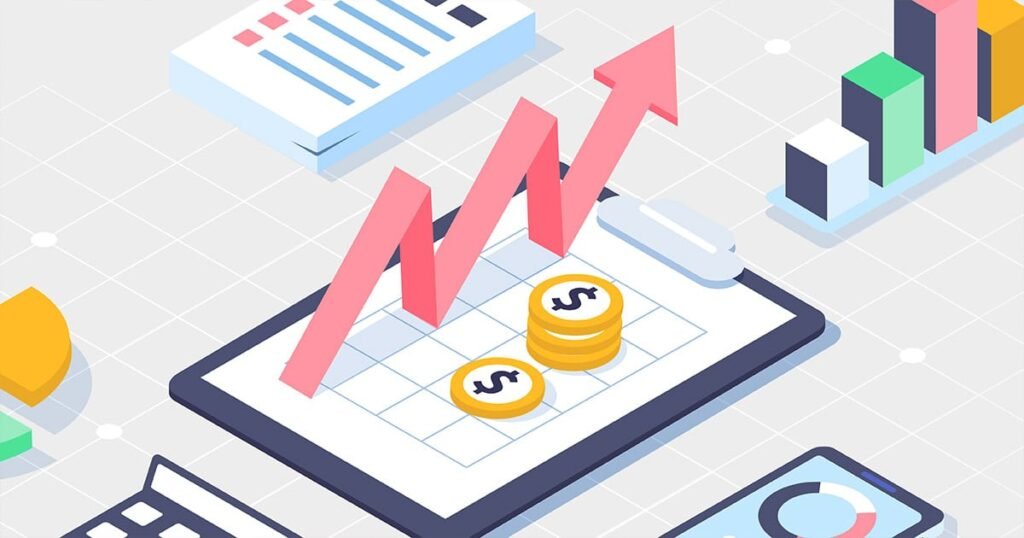 Digital Marketing can help you open up new sources of fresh sales and Leads.
It can also help to develop and achieve business goals and objectives.
It can help to clearly support buyer personas and strategy.
Digital Marketing campaigns are easily measurable. You can track everything and identify the strategy, to check whether it is working or not.
Digital Marketing campaigns can quickly help you get success if you choose your marketing channels correctly.
Stats show that 68% of brands leverage digital marketing strategies to market their products and services.
42% of brands continue to use social media marketing as their primary form of marketing.
33% of brands spend over 40% of their marketing budget on digital marketing.
40% of brands say that lead generation and customer acquisition is their main objective behind digital marketing.
Digital Marketing Trends that Startups should definitely take care of:
since the launch of jio in 2018, digital segments get completely revolutionized because of the internet boom in India. With a 16% Y-O-Y growth of smartphone users, India surpassed the US to become the fastest growing mobile market last year.
Search to become Faster, Smarter, Crisper: it means, brands and content websites will need to adapt to give answers quickly and directly to stay relevant in SEO.
Video will rule over text: A large segment of new internet users is more comfortable consuming content on video than text. Brands that recognize this will increase their share of Digital Marketing spent on Videos.
Users are adopting 'visual search': this will make the search as easy as taking pictures for the users.
Growth of digital adoption in tier 4 cities: this will push videos, voice, and vernaculars to grow.
Apps will lose their promise: Because of too many installed Apps on a phone, frequent updates needed by apps, high uninstall rates, and increasing app install fraud on phones, more consumers and companies may choose progressive web app (PWA) options.
AI-Powered Social Media: AI will grow to power social media even more than it does today.
AR & VR will lead creative marketing
A Whatsapp Status can be the first testing ground for ads.
Content will play a huge role in brand and product promotion but the content will be used for product discoverability in a more subtle manner.
How should startups create digital marketing Strategies?
Beware startups! Do not keep all your eggs in a single basket!
Maintain a company blog
Create a YouTube channel and publish engaging video contents which would help your potential customers to know the solutions you are Offering.
Social media promotion could be beneficial for all kinds and niches of startup businesses.
Set KPIs: The evaluation of results is a crucial phase in any online marketing strategy because it allows seeing whether the objectives and goals are really being reached or it needs some reorientation of actions. To make this possible you must define touchpoints or a series of indicators in each strategic point under defined KPIs.
Conclusion:
In today's ever-changing environment, the way business is conducted has evolved tremendously. While paper copies still exist in the real world, the online presence is gradually replacing them. Digital marketing has been assisting a business in building a sturdy brand for many years now – just look at how digital marketing helped to advertise Facebook and Instagram!
To conclude, although it might be a bit of a challenge to gain the attention of target customers at the start of your internet marketing campaign, soon enough you will be engaging with prospective customers and in contact with those who will buy your product.
FAQs:
How long would it take for Digital Marketing to become profitable?

As research shows, it usually takes time from 8 to 10 months, which does not matter in any industry you belong to. You should be stick and have constant involvement about for 8 to 10 months to get results for your business or startup.

Which industry needs digital marketing the most?

Healthcare
Entertainment
Foods
Legal/law firms
Retail Industry
Education
Fitness & Nutrition
Ecommerce
Real-estate
IT firms