Looking for the best influencer marketing tools for your business or to find a relevant influencer? Before we move forward, let's see what influencer marketing can do for business and why it's so powerful.
Starting around 2022, the regular day-to-day usage of internet users worldwide added up to 147 minutes of the day, up from 145 minutes in the previous year.
The leader of social media who was the first to cross a billion users, none other than Facebook currently accounted for 2.89 billion active users making it the most popular social media platform. And in the 3rd quarter of 2021, Facebook crossed over 3.58 billion core family product users. The company now owns 4 leading platforms which have users in billions namely, Whatsapp, Instagram, Facebook messenger, and of course Facebook itself.
The leading social media platforms worldwide are available in multiple languages and help users connect with friends across geographical, political, and economic borders. In 2022, over 4.59 billion users are estimated to record for social media usage and increase to 6 billion by 2027.
What is influencer marketing?
Before getting into influencer marketing tools you will want to know who is an influencer.
So basically an influencer is a person who can change the opinion of his/her audience about any particular topic or product. He/she has the trust of the audience with whom they actively engage.
Then, Influencer marketing is a way of social network marketing that involves product promotions and endorsements by online creators and influencers.
Today in this competitive marketing world, seeing the capability of internet influencers to impact millions and maybe billions of users' purchasing decisions, brands are preferring to collaborate with influencers more than ever before. And, there is no doubt that it is going to speed up and become even more competitive in the future.
A 2020 survey presented the report of 89% of marketers believe Instagram is an important platform for their influencer marketing. And the figure was 70% for YouTube. And the corresponding popular platforms included Facebook, Twitter, and LinkedIn.
In 2021, 18900 companies were accounted for offering services based on influencer marketing, which had a 75% increment as compared to 2019.
In 2022, the revenue generated by the global influencer marketing industry increased as well from under 2 billion dollars in 2016 to over 16 billion U.S.dollars. This makes the importance of influencer marketing in the market, growing exponentially even clearer.
A survey in 2021 found that 53% of all respondents thought, beauty and personal care products
are most effectively promoted by influencers. The next was ranked clothes and accessories, by 45%, and by the same source it was confirmed, 43% of internet users follow the same media influencers.
So with all these statistics, we understood that the world we live in today is influenced by social networks which in turn are influenced heavily by influencers and their followers. So there can be no more appropriate place for you to do your marketing (whatever business you have) other than social media platforms and, influencer marketing is one of the ways to do so but an effective one.
Below we have listed some of the best influencer marketing tools present in 2023 both free and paid that can hopefully help you grow your business.
List of influencer marketing tools
Influencer marketing tools is a software that helps marketers like you find relevant influencers according to your needs and preferences, interact and do business. Moreover, some of the influencer marketing tools also give insights and recent market trends making brands explore their full growth potential.
This influencer marketing tool is considered the leading creator management platform for influencer marketing, public relations, affiliate marketing, customer advocacy, branded content, athlete marketing, etc. Grin offers multiple pricing ranges with varying brand influencer programs and individual needs. But, on average its pricing starts at $2125 monthly.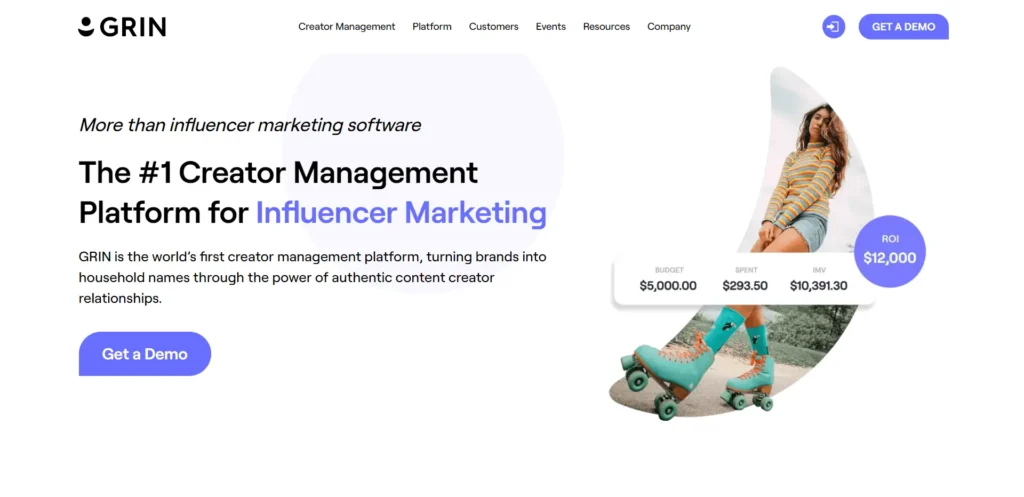 It works in a way for –
Relationship management: This software provides all the tools starting from fielding applicants to communicating with your influencers, needed to nurture brand relationships at every stage of the marketing campaigns.
Discover and Recruit: It helps you identify and find influencers according to your business needs in multiple ways.
Reporting & Analytics: You can track your KPIs, create custom reports and demonstrate ROI without a spreadsheet with this tool.
Content Management: This helps you locate, track and repurpose the content spread by your brand ambassadors and content creators across social.
Product seeding: This tool can also handle your logistics of products with its full eCommerce integrations.
Payments: It can also handle your payment section. This influencer marketing tool can send payments to your content creators, track your payment history, analyse your ROI per individual, and much more.
This influencer marketing tool is an all-in-one affiliate & influencer marketing platform. It offers most of the services any marketer would need to excel in his content marketing. 
Apart from all, it offers you the service to integrate your marketing stack i.e, you can connect all of your daily tools to manage every aspect of your influencer campaigns in one place. Upfluence has 3 kinds of subscription models.
The growth package has the basic support to manage influencer campaigns, next is the premium scale package to scale your business with influencers, and the premium enterprise package to unlock brand ambassadors' full potential. But the pricing is framed according to your needs, which is according to the no. of influencers, active in a campaign.
This influencer marketing tool helps you solve the biggest challenge of brand marketers i.e, finding the right influencers for their campaign. It has advanced features and dedicated tools to find relevant influencers and also, helps you keep track of trending topics and searches.
Buzzsumo provides a limited free search which is 10 free searches a month. Then it has premium plans with unlimited searches, which start at 99$ per month.
The next plus package is $179 per month which unlocks some more features like a question analyzer and brief generator. And the large $299 per month package unlocks all the premium tools and features. And, you get a 30-day free trial for any of them.
This tool is a 100% AI-powered influencer marketing tool. This free influencer marketing tool can manage the full lifecycle of your influencer marketing campaigns.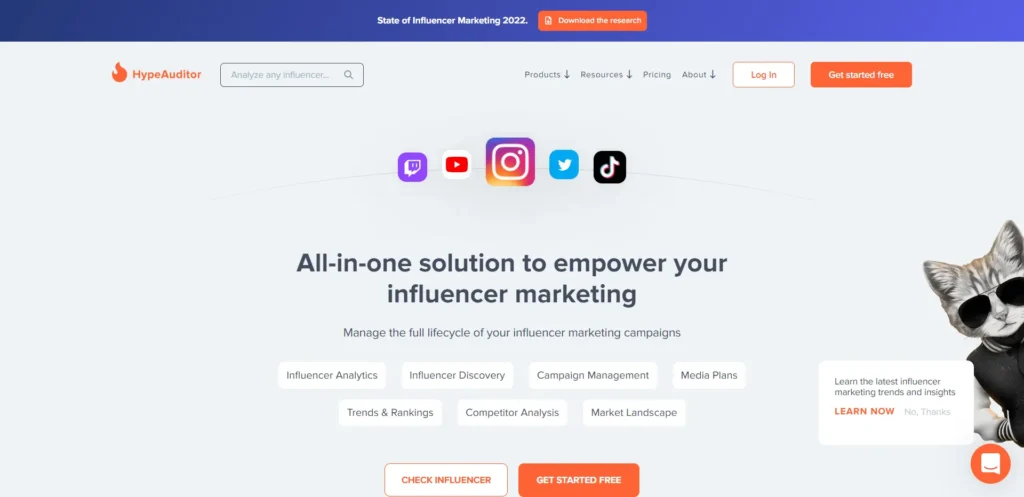 It helps you with keeping track of influencer analytics, the discovery of relevant influencers, campaign management, media plans, trends and rankings of your posts and campaigns, complete analysis of your competitor, and provides a useful landscape of the market.
Hypeauditor has a free plan which gives access to some basic tools and data. Then its premium plan starts at $399 per month which gives access to a wide range of tools and features. Again, you can also buy add-ons in addition to the basic plan.
This influencer marketing tool is one of the best in social listening & market intelligence platforms. It helps you fully understand consumer insights, your competitive environment, and market trends. It helps you build a good brand reputation and gives a good analysis of your campaign. This tool is offering two kinds of products, first social listening, and the other market intelligence.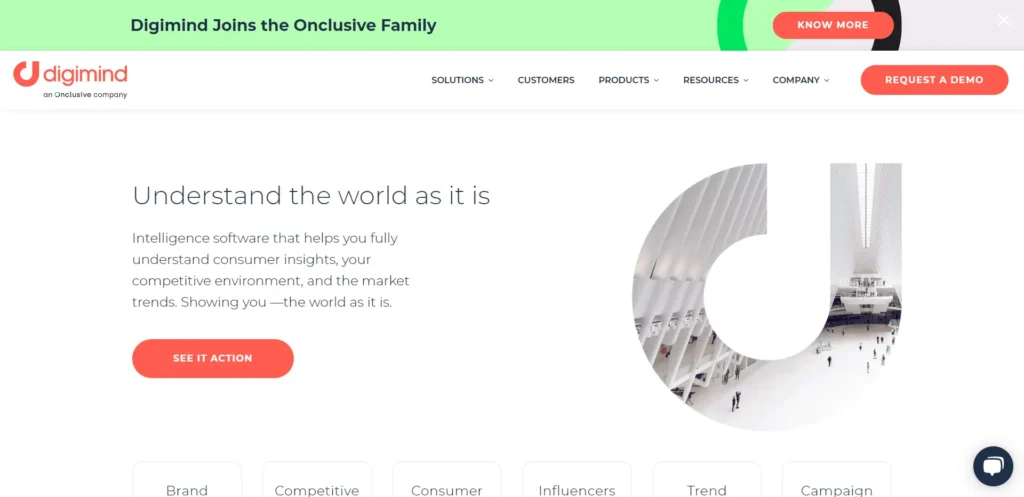 The pricing of Digimind is available based on two subscription models. First, by estimating the total monthly mentions, having unlimited topics and queries. Second, by estimating the total number of queries required yearly having unlimited mentions. You can get a demo after requesting.
This is an affiliate marketing as well as an influencer marketing tool. It is the best tool for you if you are an e-commerce business marketer. 
With this tool, you can connect with influencers at its marketplace or you can add your contacts to the platform, to run affiliate marketing campaigns easily. It is also easy to pay your affiliates with this tool.
You get a free trial of 14 days in the beginning and then, pricing starts at 99$ per month known as the professional plan which unlocks up to 50 monthly order conversions. The enterprise plan gives access to unlimited monthly order conversions, Amazon & Shopify affiliate management, and advanced features to level up an established program. And then the premium enterprise plus plan helps you streamline and scale your program unlocking all its advanced features.
This is an influencer marketing tool that has plenty of features for managing influencer relationships through CRM and communication platforms. Its major advantage is its discovery tool. You can shortlist your list of influencers based on location, category, and influence level of the influencer.
We also like the feature in this tool that allows you to see an influencer's brand affinities from the search platform itself. This feature provides an important advantage over your competitor's marketing strategies.
Klear has plans for two groups as ideal target customers. One is for the big companies who are already using established management tool but still they need to improve analytics, and the other are for the small and medium-sized companies who aren't taking the help of any software for their influencer marketing. You can book a demo and get their insights.
Find sales opportunities with this influencer marketing tool, which has a robust tool to monitor social media. It includes many advanced features in its service list such as boolean search, sentimental analysis, location-based monitoring, social listening graphs, on-site monitoring of Instagram, Facebook, Youtube, Twitter, etc., and much more.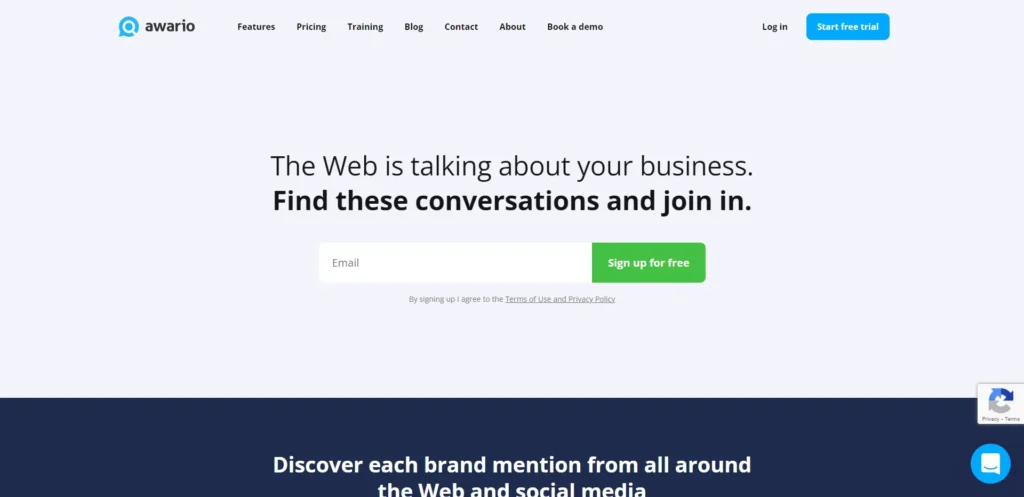 The premium plans of awario start with a starter plan of $24 per month, which offers limited monitors and more, then the pro plan is $74 per month and then the enterprise plan is $249 per month which has all its advanced features to offer.
If you hate maintaining spreadsheets, keyhole comes into play in the solution. It saves your time and simplifies your reporting process using a beautiful and shareable dashboard. This influencer marketing tool helps you create a live dashboard that you can share with your team or clients.
Apart from being a reporting tool, it has everything that you will need for influencer market campaigns. Keyhole has 2 subscription models. The standard plan of $99 per month or $79 per month billed annually for freelancers &small businesses.
And, the team plan of $199 per month or $159 per month is billed annually for small agencies and mid-sized businesses. You can book a demo with their team member and start a free trial any time.
This influencer marketing tool is another influencer management platform which is one of the unique features you can get in this tool. With the help of this tool, you can activate more influencers in the shortest time.
It has a bonus feature of industry listening with brand and competitor analysis. You can find trending hashtags, brands, and influencers' content. You will be able to monitor competitor influencer trends and stay ahead of the rest.
Affable has 3 subscription models for which it allows you to pay annually for the plan you choose. The SME plan is ideal for small companies starting out with influencer marketing. The PRO plan is ideal for companies running regular influencer campaigns. The ENTERPRISE plan is ideal for cross-border teams managing influencer campaign plans. And they offer a 14-day free trial to help you understand the functioning.
This free influencer marketing tool can help you keep an eye on the influencers that are already talking about your brand. Besides, it has everything you need for your creator marketing.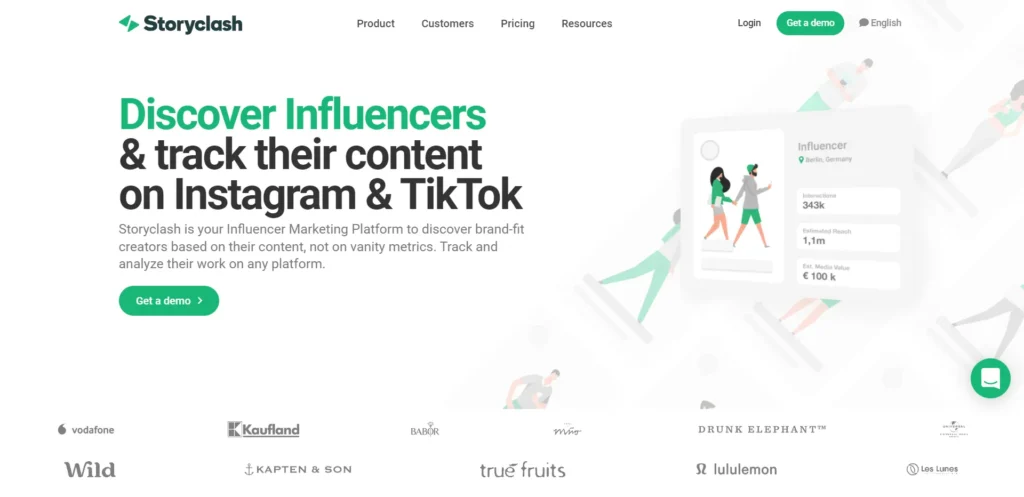 It has 3 subscription models. The starter plan starts at $499 per month for businesses starting their creator marketing. The Pro plan starts at $833 per month for businesses scaling and expanding their creator marketing. The Enterprise plan starts at $1,999 per month for businesses with specific requirements and high standards.
You can request a demo for any of it for a better understanding of the plan and platform at any time.
This influencer marketing tool can be said to be the leader of social listening tools. They have a social listening tool named Sysomos which provides AI-based insights considering billions of data in real-time. Meltwater pricing starts at 4000$ annually, which comes at 333$ per month.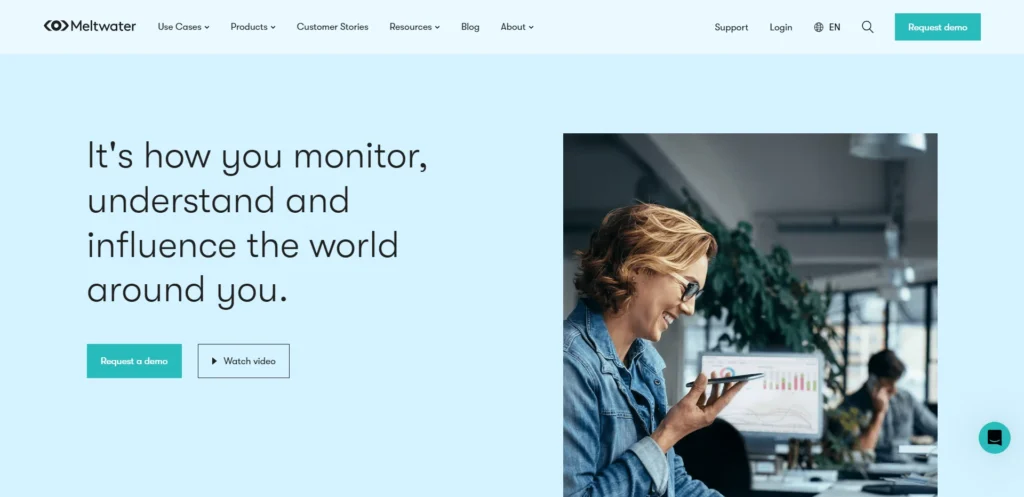 They focus on solving problems faced by modern PR, communications, and marketing professionals. They have 2200 members of broad employees with 55 offices across 25 countries around the world and 27000 customers in over 120 countries.
It is the best influencer marketing tool if you are focusing only on Instagram. From the thousands and millions of influencers present on Instagram from different niches, this tool helps you search for the relevant ones by using demographics, subscribers, engagement, and active followers.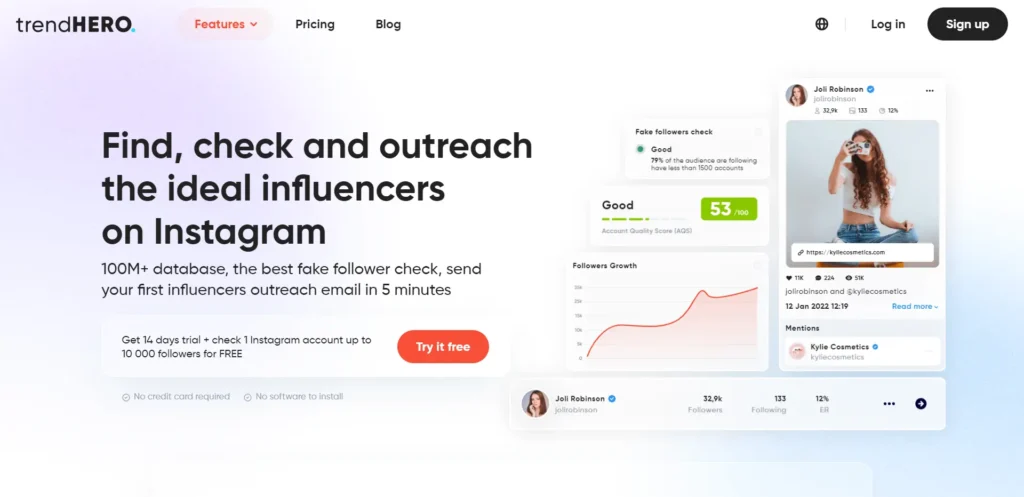 Most importantly, it helps you identify fake followers which is necessary for every influencer marketing campaign. It has a free plan for basic influencers and creators discovery and analysis. Then, the paid plans start at $9.99 per month known as Lite to create your own list of influencers from search. The pro plan starts at $29.99 per month for a comprehensive search and ad monitoring.
And lastly, the advanced plan starts at $99.99 per month for brands who deal with influencers on a daily basis. You can also get a 14-day free trial and check 1 Instagram account up to 10,000 followers for free.
They have an AI and data-oriented all-in-one solution in the form of an advanced, automated influencer marketing tool serving all industry needs. And it is a high-speed and full-fledged influencer tool. This tool requires very less effort and gives precise results. This tool is one of our personal favourites.
Post for rent offers 2 kinds of services. The base plan for influencer search for brands and agencies to analyze any social media account. Again, the base plan for the campaign manager for free with a 20% service fee. And then it has custom pricing according to your service needs. They can get it all done for you.
This influencer marketing tool gives live updates about what is being spread about certain products or topics, analyzing from the web and social media. And with no doubt, it is one of the best including all of the services needed by a professional influence marketer.
It has a wide range of pricing strategies. A free plan for individuals who want to get started. Then, the solo plan starts at $29 for entrepreneurs and individuals. The pro plan at $99 for marketers and small businesses. The pro plus plan at $199 for growing businesses and skilled professionals. All these plans have both annual and monthly billing.
But the company plan has custom pricing and has annual billing. It is for teams and agencies. You can request a demo for the company plan and start a free trial anytime for the rest of the plans.
This influencer marketing tool is one of the best tools in the DIY influencer marketplace. And the best part of this is you don't have to pay until your ad is published successfully. You can consider it one of the easiest, fastest, and most cost-effective ways to run Instagram influencer marketing campaigns. It solely focuses on DIY influencer marketing and has unique ideas.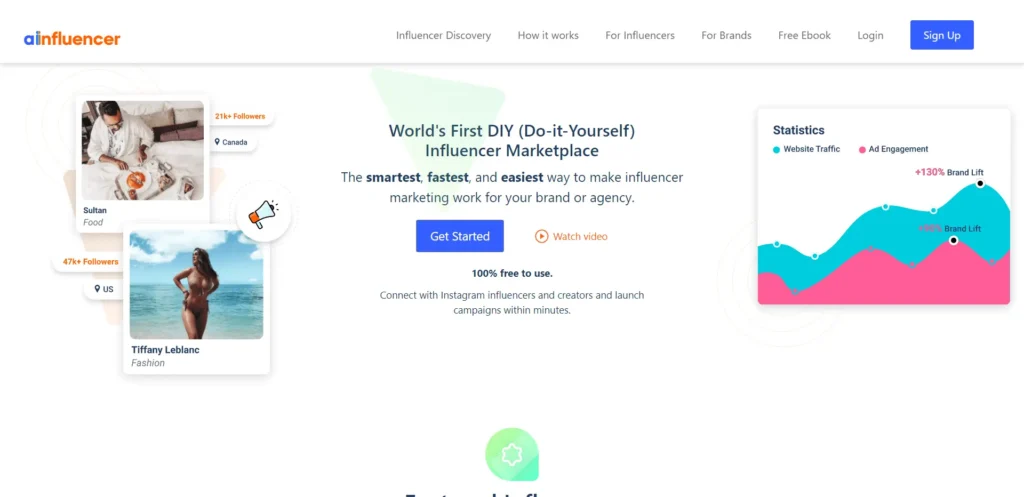 You can start by creating an ad on the marketplace. Then they make smart connections between brands and Instagram influencers and pave your way to perfect deals. They also oversee publishing the post and distributing payments to get what you bargained for.
The best part of the tool is that it is 100% free with no hidden charges, unlike all other Instagram influencer marketing platforms that charge expensive usage fees.
Conclusion
As a marketer, you should use influencer marketing tools depending on your needs, area of niche, and marketing strategy as there exist hundreds of influencer marketing tools on the web. There is still a good demand for celebrities for promotions and marketing but now online content creators are making a room for themselves which has a good impact on the audience. Using online creators and influencers helps brands even more by increasing their credibility and customer trust.
In this post, we have given most of the tools we feel are relevant and give good service. Still, you can go for other tools that suit your niche and business best. All the best!
---