Looking for the best Buzzsumo Alternatives? But, before let's take a glance about Buzzsumo.
What is Buzzsumo?
Buzzsumo is a cloud-based content marketing platform that assists you with finding the trending, best engaging, content and breaking potential opportunities across social and search. Using Buzzsumo, you can find new keywords, moving stories, client questions, and content achievement. Moreover, you can also, monitor what means more to your brand. Or if it is difficult to understand for beginners, You can say it is a platform that gives content marketers and SEO professionals all the tools they need to excel in their job.
Why choose Buzzsumo?
Buzzsumo supports you with
Generate content ideas – discover
Buzzsumo provides you with thousands of evergreen and trending content ideas. You can explore high-demand keywords and analyze the subheadings and content of top-ranking headlines. You can get ideas from thousands of questions that come from forums. And then you know where to share your ideas to get good engagement.
Content research
You get access to the world's largest social engagement data. Then it helps you filter by content type to see which formats resonate with your audience. It helps you search by domain to uncover your competitor's top content. It analyzes years of data, compares it, and provides the performance data.
Influencers/Industry experts
With this tool, you can find influencers or industry experts who have authored the most shared content. It helps you find influencers from content that got widely spread. You need to focus on the authors who got the most likes, engagements, and shares.
You can filter language, and find top authors from niche blogs, by topic and the influencers who amplify your competitor's content.
Monitoring
It helps you create alerts for the topics, brands, and keywords that have an impact on your business. The monitor mentions your brand so you can respond at the right moment. It makes you see what people are saying about current and emerging products in your category.
Find trending contents
You can create a difference using this advanced feature of Buzzsumo to find trending content. For example, you can see the content trending in the last 1-2 hours or more and create your own content around the topic as soon as possible which can give you a good uplift.
Why do we need a Buzzsumo alternative?
If Buzzsumo is the best, why do we need a Buzzsumo alternative? because the reason is, it is costly and not everyone can afford it. The paid plans of Buzzsumo start from 99$ each month.
Besides that, Buzzsumo provides many features you may not require so that you can consider other alternatives as per your requirement. There has been good competition by the Buzzsumo competitors. So we should be wise to choose the best that suits us the most. Below I have listed some of the top Buzzsumo alternatives and Buzzsumo competitors, which may prove useful to you.
List of top Buzzsumo alternatives & competitors
According to me, Google trends is the best Buzzsumo alternative. Because with most of the features of Buzzsumo, it is free. This Buzzsumo competitor provides data through graphs.
It shows you how users' interest changes over time towards specific topics and events based on google searches and their geographic location. It provides you access to huge data graphs which is incredible.
ContentStudio is a strong Buzzsumo competitor to streamline your content creation and social media marketing process. It offers content experiences, programmed investigation and detailing, a brought-together friendly inbox, AI intelligence-fueled subtitles, and more.
This Buzzsumo alternative accompanies a discovery feature, consistently recommending the most recent topics as per your chosen preferences. Plus, as arranging and booking your month's content just requires about two or three hours, your team can be even more productive.
Feedly provides you with a feed that is customized according to you. This Buzzsumo alternative works like some RSS channel where you can get content exposure and read and find essential topics in your favored niche.
With it, you can filter thoughts, read wanted experiences, and continue to divert content under control.
In the same way as other options in contrast to Buzzsumo, this Buzzsumo competitor deals with social media account management, keeping you informed about the notices and hashtag execution.
From web journals and bulletins to Twitter – you can advance social media management with experiences from all online entertainment channels. Likewise, you can get them straightforwardly to your feed.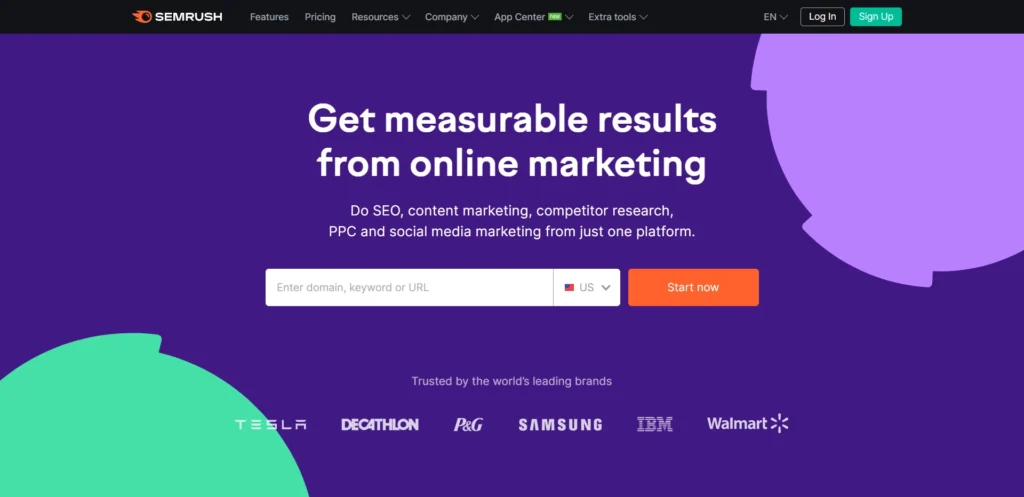 How does Semrush respond and how can it be with content marketers and SEO users? This Buzzsumo competitor is a search engine marketing tool that researches the keyword for you, tracks the keyword your competitor uses, runs a website design enhancement review of your blog, searches for backlinking potential opportunities, and many more.
Web advertisers all around the world trust Semrush. This Buzzsumo alternative is likewise used by various organizations, of all shapes and sizes.
Hubspot provides you with the best CRM software for free. This Buzzsumo alternative can support you with customer support, sales, and marketing with easy-to-use features like live chats, scheduling meetings, and tracking emails.
Because of this, you will never have to manually enter reports and wonder if you are tracking down your data in the right direction. Get a constant perspective on your whole deals pipeline on a visual dashboard.
Access definite reports on deals sales, efficiency, and individual performance. Then, use this data to track your team's performance and spot valuable growth opportunities.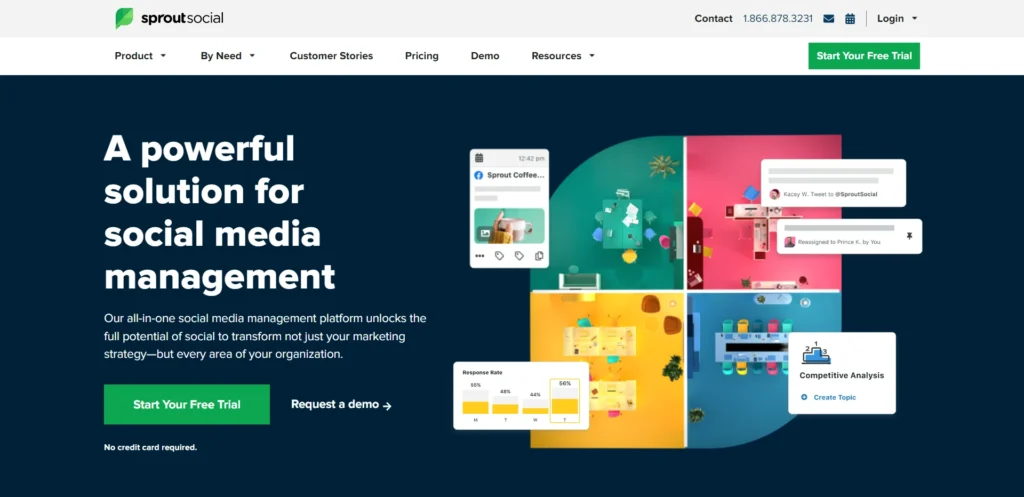 This Buzzsumo competitor is the tool that can provide you with the best service in customer support, usability, and satisfaction. Sprout Social offers you strong social client support for leading organizations and brands including Hyatt, Ogilvy, Leo Burnett, Evernote, and Microsoft.
It helps you better associate with the audience, showcase work processes, team up progressively, and transforms your social information into significant experiences.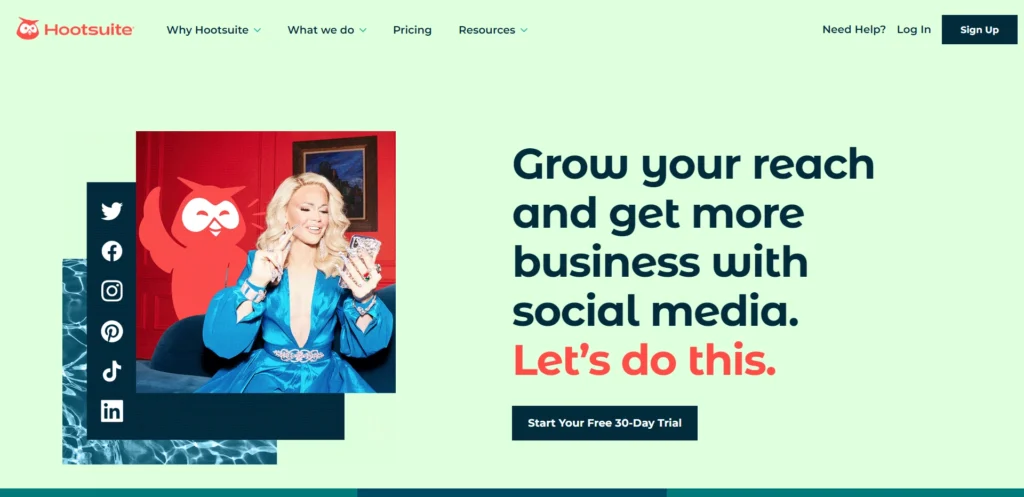 This Buzzsumo competitor is amazing for arranging social media entertainment posts and it's perfect if you run numerous accounts on social media representing your business. Hootsuite is the winner in social media management, believed by 18 million or more clients. Apple, Amazon, Samsung, Forbes, IBM, and more brands also use this tool.
With this Buzzsumo alternative tool, you can smartly plan posts, take part in discussions, and track your social performance, at the same place. it gives you the right tools to develop your brands, organizations, and client associations.
Ahrefs is another Buzzsumo alternative that is considered effective in the process of content ideation. Ahrefs is an SEO-based software that has tools to help you with external link establishment, keyword research, tracking competitors, tracking rank, and webpage reviews.
The vast majority of the services inside Ahrefs are intended for advertising experts. Thus, Ahrefs is a Search engine optimization tool that can help you get higher Google rankings.
This Buzzsumo alternative tool manages and shares your content at scale and helps you become more productive and expand your social media marketing. It also helps you with content ideas, streamline posts, and schedule posts in seconds.
You can connect your social media data with marketing automation, CRM, and BI. you can have direct integration with Marketo, Eloqua, and many other platforms altogether. It is one of the best Buzzsumo competitors for B2B marketers. You can explore powerful social media tools all on the same platform.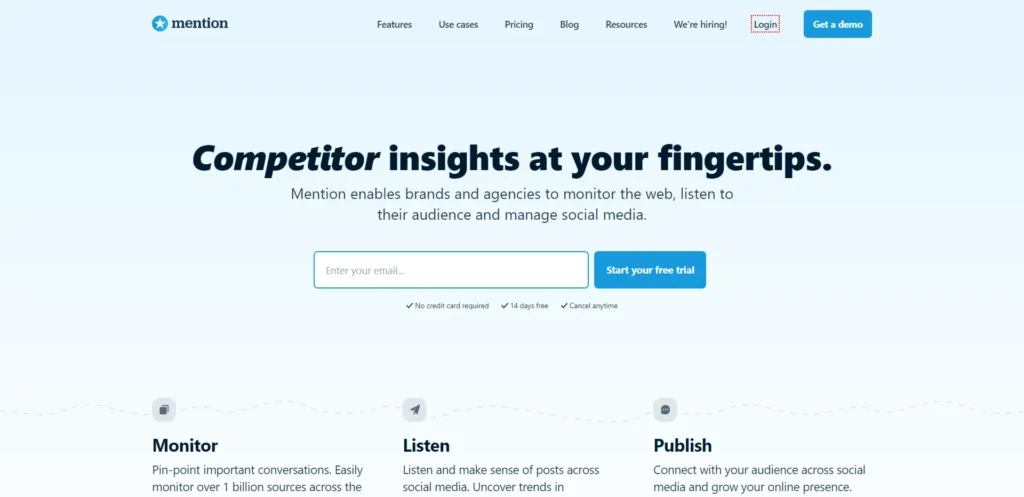 This Buzzsumo alternative helps you reach your brain's full potential online. Mention extracts for you extensive sources across the web of social media, forums, blogs, news, and review websites. It can help you analyze your competition. You can monitor your competitor online easily.
And measure their actions and stay ahead in the game. With this Buzzsumo competitor, you can also manage your brand by understanding how it is perceived online. And catch and change things according to the responses.
This Buzzsumo alternative tool helps you with influencer marketing. It can find you any influencer by category and location. It has advanced filters that allow you to focus by influencing tier, niche topics, and more. This Buzzsumo alternative is said to be the most comprehensive platform in the market.
And above all, this Buzzsumo competitor is an easy-to-use platform that handles even the most advanced needs delightfully and intelligently.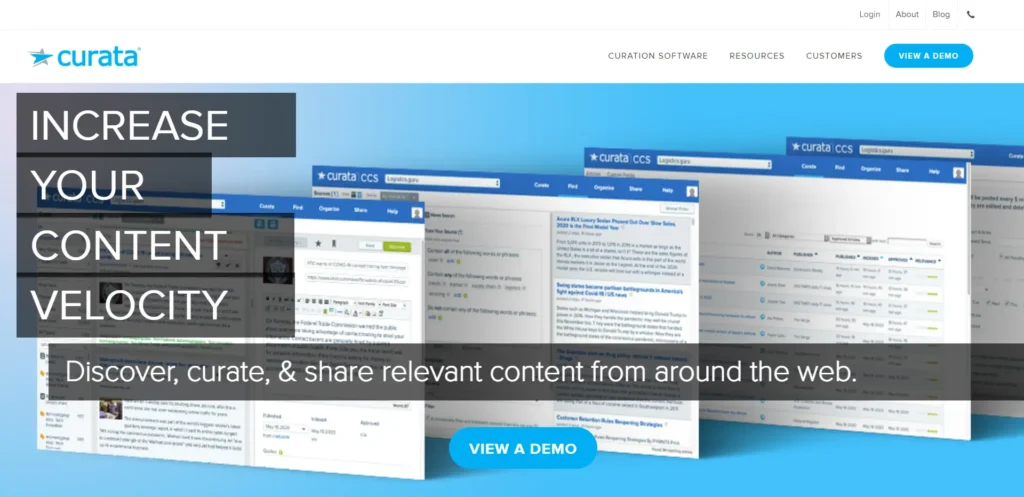 Curata is simple-to-use content curation and management tool for advertisers, and one of the most incredible Buzzsumo alternatives on the list.
It assists you with tracking down meaningful content from around the web. You can then share the content with your audience and comprehend what's turning out best for your advertising efforts. Curata is one of the best Buzzsumo alternatives for many advertisers and organizations to sort out and find new satisfaction.
Along with some of the features of Buzzsumo, this Buzzsumo competitor also helps with tracking timelines. And it is precise with information. It provides good customer support, and efficient tracking for content published.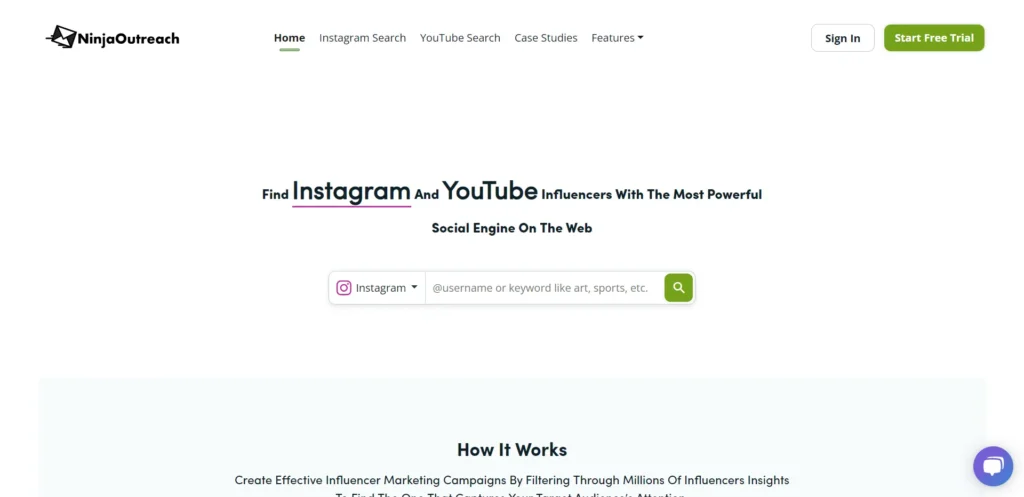 This Buzzsumo alternative focuses on influencer marketing for you. It is somewhat like klear. It provides you with tools that can look for relevant influencers who can elevate your business.
When you find the right forces, they help you track down their contact data. Alongside this Buzzsumo competitor permits you to find trending topics and you also have CRM software that customizes everything according to you.
Conclusion
Effective marketing of your content can take you ahead of everyone. And it's all about what your consumer is interested in. You need to understand and act accordingly. It becomes a lot easier and more effective with the use of tools like Buzzsumo and as I said before if you can't afford it, no worries, there are hundreds of Buzzsumo alternative tools that you can try and use.
To the best knowledge, I have listed some of the best Buzzsumo alternatives and Buzzsumo competitors of which many are free and varyingly paid. Analyze your usage and according to it go with your preferable tool.