Doodhwala – An Indian startup of milk delivery that offers an online milk delivery experience to its consumers and delivers it at their place. The name Doodhwala comes from the Hindi word for 'milkman'.the company partners with various milk farmers and then source and process it to deliver it conveniently to customers' place.
Due to a lack of time and a busy schedule, people started shifting towards digital life and Doodhwala took first mover advantage in it like
The growth of the grocery delivery market: The grocery delivery market was growing rapidly in India, Doodhwala was one of the first companies to offer a mobile-based platform for milk delivery.
The increasing demand for convenience: With the increased rise of busy lifestyles, people started craving more comfort in their day-to-day activities. Doodhwala's mobile app helped them with the same.
The Story of minds behind Doodhwala
In 2015, the Doodhwala company was started by Aakash Agarwal and Ebrahim Akbari both met at IIT Bombay. They both had an immense passion for entrepreneurship and technology and wanted to change the traditional way of buying milk.
After Bangalore, Doodhala expanded itself into two more cities, namely Hyderabad and Pune. They started with fresh dairy items, later on, wide themselves to fruits, groceries, and other daily essentials to the customers' doorstep. With the expansion in business, their company also expanded from 5 member team to 400 members within 3 years.
Doodhwala's business model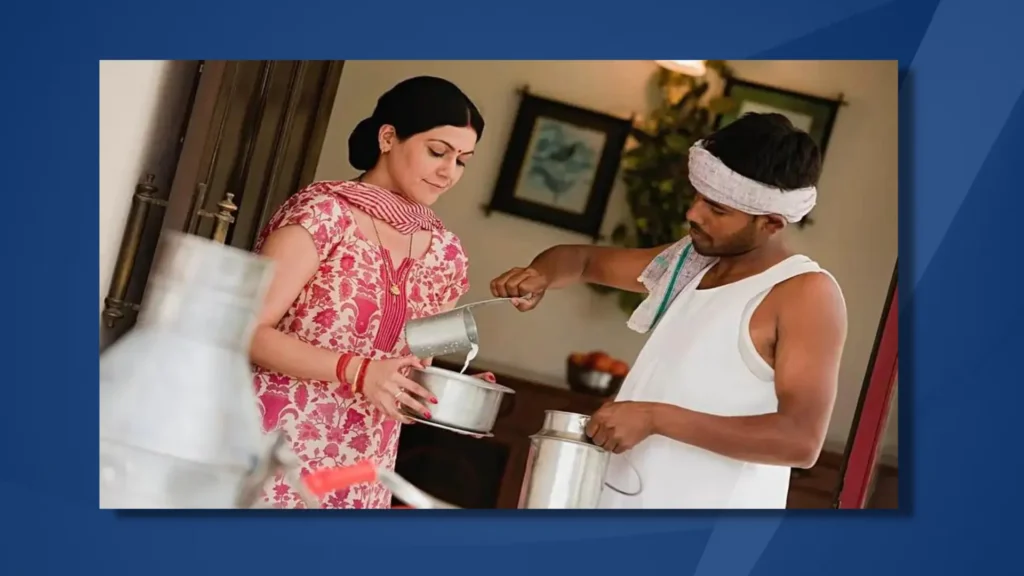 The Doodhwala startup's business model was based on a subscription-based model, where their customers could choose to receive deliveries of daily or weekly fresh milk, as per their needs. their customers could also place additional orders for dairy products such as curd, butter, and ghee through the mobile app.
The Doodhwala business model was based on the following principles:
Convenience
Doodhwala's mobile app made it easy for its customers to order fresh milk and other groceries anywhere, and the company offered same-day delivery in most cases.
Freshness
Doodhwala sourced its milk from local dairy farmers and vendors, the milk was delivered to customers' places within 24 hours of milking, which ensures that the milk is fresh and without any mixing.
Affordability
Doodhwala offered its services at a competitive price that anyone could afford, and the company also offered discounts and promotions to its regular customers.
Subscription model
Doodhwala's core product was a subscription-based milk delivery service. Customers could choose from various subscriptions to receive daily or weekly deliveries of fresh milk, at their convenience.
Reasons why Doodhwala was revolutionizing the milk delivery industry
Convenience
Doodhwala made it easy for their customers to get fresh milk delivered to their doorstep just by ordering online. Customers were able to order milk online or through the Doodhwala app, and they could even choose the delivery time that was most convenient for them.
Freshness
Doodhwala's milk was delivered fresh to its customers' doorsteps. It ensures that customers always receive the highest quality milk at the time.
Affordability
Doodhwala was able to offer its services at a lower cost than traditional milk delivery companies, it also used to provide various offers for customers to get discounts.
Customer service
Doodhwala used to provide excellent customer service. The company's customer service representatives were available 24/7 to answer questions and resolve any issues.
Doodhwala's marketing model
Online advertising
Doodhwala used online advertising to reach more customers who were searching for milk delivery services online. The Doodhwala company used various online advertising channels like search engine optimization (SEO), social media advertising, and pay-per-click (PPC) advertising.
Word-of-mouth
Doodhwala depended heavily on word-of-mouth marketing to reach new customers. The company encouraged its existing customers to share their reviews with Doodhwala on social media and with their friends and family.
Partnerships
Doodhwala use to partner with other businesses to reach new customers. For example, the company had partnered with grocery stores and other food delivery services to offer its services to a wide range of customers.
Discounts and promotions
Doodhwala offered various discounts and promotions to attract new customers and encouraged their existing customers to continue using its services. The company often offered discounts on its monthly subscription plans and on its one-time delivery orders.
Content marketing
Doodhwala created and distributed content that was relevant to its target audience. That content includes blog posts, infographics, and videos. The goal of content marketing was to educate potential customers about Doodhwala's services and to position the company as an expert in the milk delivery industry.
Doodhwala's funding
Doodhwala raised a total funding of $2.4 million over two rounds, their first round was a seed round that was led by Tom Varkey and their second round was led by Omnivore in February 2018. The total amount is bifurcated as follows:
Top reasons that led to Doodhwala's failure
1. Increased competition
Doodhwala was first in the online milk delivery market in India, but the competition increased from other startups, such as Grofers and BigBasket. These companies provided lower prices and a wider range of product selections, which made it difficult for Doodhwala to compete.
2. Financial problems
Doodhwala needed help to raise enough capital to sustain its operations and also was unable to generate enough revenue to cover its expenses. This ultimately led to the Doodhhwala failure.
3. Operational issues
Doodhwala also faced a lot of operational challenges as the company faced difficulty in scaling its operation, and also experienced problems with delivery and customer service. These issues disturbed customers' trust.
4. Lack of a clear differentiation strategy
Doodhwala did not have a uniqueness in its strategy. The company offered the same products as its competitors. This made it difficult for Doodhwala to sustain and attract new customers due to a lack of uniqueness.
5. Overhiring and wrong hiring
As we know that the major backbone of any company is its employees but if they are wrongly placed it can even become the reason for failure, same happened with Doodhwala they were unable to do workload and workforce analysis which leads to wrong and overhiring and this eventually affected their management and mechanism of the company.
6. Low margins
Doodhwala's margins were quite low as they were unable to negotiate like other established companies and which ultimately leads to low profits and market value than other competitors.
7. High acquisition cost
Doodhwala's customer acquisition costs were quite high as they relied a lot on online marketing though online marketing can be a great option to accrue the consumer but can also be quite expensive at the same time.
Doodhwala's high spending on customer acquisition also leads to a reason why Doodhwala failed as they were unable to archive profitability.
5 Lessons young entrepreneurs must learn from Doodhwala
1. Do your research
Before starting a business it is most important to do your research and understand the market. Doodhwala did not do enough research and jumped directly because they were not aware of the competition available in the online milk delivery market.
2. Be flexible
As the market is constantly changing, so it is very important to be flexible and adaptable. Doodhwala was not that flexible, and they were not able to adapt to changes in the business environment.
3. Build a strong team
You must focus on building a strong team. Doodhwala did not have a strong team, and they were unable to execute their plan effectively and efficiently.
4. Avoiding operational mistakes
It is very crucial to avoid operational mistakes. Doodhwala made a lot of operational mistakes, like customer service and problems with delivery.
5. Start small and grow gradually
Don't try to win the race in the first attempt. Start with a small step and grow it gradually as it will help you to sustain it for a longer period of time.
Conclusion
We hope this blog has given you a full insight into how any profitable business can come to an end if you miss a few business rules. Doodhwala's failure was due to various factors. those factors give important lessons for you as an entrepreneur to learn from so that you can avoid making the same mistakes.
FAQs
Why did Doodhwala fail despite receiving funding?

Challenges such as scaling difficulties, market competition, and possible financial mismanagement post-funding contributed to Doodhwala's failure.

What impact did Doodhwala's failure have on the milk delivery industry?

The failure affected investor confidence, consumer trust, and changed market dynamics, providing room for competitor expansion.

What lessons can startups learn from Doodhwala's failure?

Lessons include the importance of sustainable growth, effective financial management post-funding, and the value of customer service and retention.