There were globally over 590 unicorns (Privately held companies with more than 1 billion U.S. dollars market valuation) as of 2021 having the majority based in China and the U.S. The Chinese company Bytedance, which owns Tiktok valued at around 350 billion U.S. dollars was globally the highest-valued unicorn.
Meanwhile, unicorns operating in the sector of finance and insurance are reported to have the largest market valuation as compared to other sectors. The distribution of super startups has been heavily ruled by B2B(business to business) solutions businesses with 61% as compared to B2C(business to consumer) businesses with 39% across the world.
Many of the unicorns today had humble beginnings as startups, nothing but a unique business ideas that made a huge impact sooner or later in a lot of people's lives and eventually took over the market. Among a lot of things, one thing is common between them that they all have done thorough startup market research.
Before launching their startup no matter whether it is B2B or B2C focused, today's leading businesses have at least once done startup market research or keep doing it from time to time, to keep track of their customers.
What does it mean by startup market research?
Startup Market Research is analyzing if the product or service you are going to provide through your startup is going to fit the market. You can conduct it through indirect or direct communication with your audience, studying data and information available, etc. It can be led straight by associations or organizations or can be moved to offices that have skills in this process.
The objective of startup market research is to satisfy customer needs through a needed product or service. Your service/product should meet the preference of your customer. Then, conduct startup market research to determine the % of success your company can have getting newly introduced to the market.
Thus, startup market research can help to develop your business, through appropriate planning, organization, and resources control at the right time. And it is so important that the global market research industry has crossed 71.9 billion U.S. dollars.
Types of market research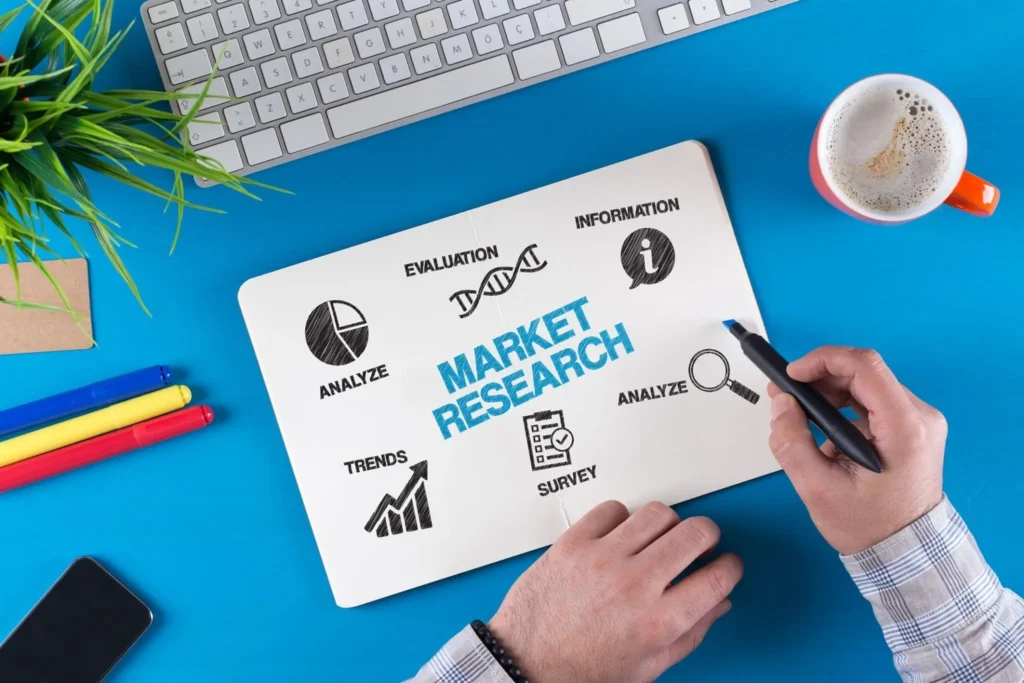 Two types of startup market research exist
1. Primary research
The research you do yourself or even you can hire someone else to do it for you is primary research. Primary research includes doing interviews, conducting surveys, questionnaires, and focus groups, online or by visiting the targeted area of customer locations. It is meant to communicate directly with your targeted area customers and know their needs and desires.
Two kinds of research are done in primary research, exploratory and specific.
Exploratory research is generally open-ended (open-ended questions are the questions that the receiver can answer with his complete knowledge without any limit). It involves extended interviews with individuals and small groups.
Specific research focuses on being precise. It includes conducting formal and structured questionnaires and interviews.
Primary research usually takes longer than secondary research and costs higher, but it often gives conclusive and satisfying results.
2. Secondary research
Research about the market is available all over the internet, or in any book, article, journal, reference, etc. Then again reports and studies done by other government or private agencies are a good source of information and data. Sometimes it's free and some data published by private agencies ask for a certain amount of fee.
So, secondary research is using the data and information that has already been gathered by someone else. It is cheap and quick. But not enough to start a startup on a large scale. For a small business, it is an affordable way to gather the minimum required information.
Why is it necessary to do startup market research?
A startup is meant to make money in the process of serving people through products or services. And you can grow further only if your customers will be satisfied with your service. So, the answer to why it is necessary to do thorough startup market research before starting a startup is simply to achieve customer satisfaction.
In this market research, you will know your customer. To know, If the product or service you are going to provide is needed by them. Startup Market research provides insights into the products that already exist and the ones that are about to enter the market.
Startup market research helps you determine if you have loopholes in your startup or business plan, if in a long run some factors can block your growth, or if there will be any obstacle in expanding your business later. Studying the market will hence help you design your product better, centric your targeted customers.
It will also help you connect with your customers better. Studying the market helps to determine the optimum inventory stock, you can also forecast your production and sales through this.
It can also prove useful in getting ahead of your competitors. Through startup market research you will get to know how the audience is responding to your customers and which parts are lagging in their service, and you can already stay ahead of them.
Steps to do market research for a startup
Step 1: Ask the right question
Be very clear before starting a startup market research, what are the answers you are searching for, and what you want to achieve through this startup marketing research. Knowing the questions can put out the major concerns and problems you might not be paying attention to. Being clear about your objective will help you give your research the right direction extracting the right data that is needed for your startup. 
Asking genuine questions can get your customers interested, open up to you and tell you everything honestly. And then, remember to take every criticism constructively if you get any. And most importantly, you will get to know who are your target customers and who are not.
Step 2: Know your target customers well
Brand, scale, network, and technology in some combination define a monopoly. But to get them to work, you must choose your market carefully and expand deliberately.
You should know everything about your customer that can have an impact on buying your product. Region, language, religion, age, gender, profession, income, marital status, education level, and the list goes on and on. Any single thing can be the deciding factor for your customer to buy or not to buy your product.
Understanding your customer will get you to know your frequent customers. And it can largely help you design products that can build sentimental relationships with your customers. You can also determine how much your targeted customers are willing to pay, and you can design your pricing profitably.
Step 3: Know your competition, direct and indirect
A perfect target market for a startup is a small group of particular people concentrated together and served by few or no competitors. Any huge market is a terrible decision, and a major market previously served by existing organizations is surprisingly worse.
This is why it is always a red flag for you to think about getting 1% of a $100 billion market. It will be hard to ever reach that 1%, as the huge market will lack a good starting point or become open to competition. And even if you do succeed in gaining a small foothold, you'll have to be satisfied with less profit.
Moreover, conducting startup market research helps learn about your competitor's strengths and weaknesses and analyze more about how to place your product or offer.
Step 4: Present samples to your customers, and collect their reviews
After getting your product approved by the board, you can prepare some representative samples, give your targeted customers for free and gather their feedback. You can do this both on the web and disconnected. This will help you to know if your product will suit your customers.
And, according to it, you can make the required changes and then launch your products into the market officially on a large scale. Along with samples, try to inform your customers what you are doing differently than others. And why they should try and use your products, give them a valid reason.
This startup marketing research can be effective if you are starting a startup on a big scale. Also, for a big-scale startup, you should always go for minimal viable products first, there are many MVP tools are available over the internet which can help you to test your first products.
Step 5: Talk to experienced experts
Look around your surroundings, the internet, and anywhere and everywhere possible for the experts and the experienced ones who have already faced the challenges and difficulties of your niche startup. It can save you largely from unnecessary loss. Because experience is invaluable.
There will always be some challenges after all your research and studies, that you will get during implementing your plan in real life. Try to make a good relationship with them. Show them that you genuinely value their expertise and experience, so that they will share their invaluable insights about the startup and business world.
Step 6: Tools that can help in market research
To conduct your research faster and more precisely you can use market research tools and software that are helpful. We have listed some of them below. Remember to check those.
Google keyword planner
Survey monkey
Open strategy
Ask your target market
Google online customer journey and barometer
Quora
Statista
Advantages of market research
Any financial risk is reduced through market research. This is a common and simple step but a crucially important one. It makes good financial sense to invest a tiny amount of your expenditure in market research and product testing before you launch a new concept, product, or project.
It recognizes potential dangers and advantages. Both primary research (surveys) and secondary research can be used as a safety net for the clear risks that lie in store for the future. Combining this with the qualitative inquiry for deeper investigation might bring light to specific opportunities or red flags that could otherwise go unnoticed.
Businesses can improve their standing thanks to the power of knowledge and research. Use market research to gain a better understanding of your business or target market, stay one step ahead of your competitors, and gain a new perspective on your company.
It makes strategic planning easier. What is the root of your business plan? You can be positive that you've given yourself the finest chance to accomplish your business goals if it is evidence-based and you've taken the time to engage in your own research.
It aids in identifying new trends. Standing as the winner in the business world requires several different skills, such as starting first or proving the best, or having an idea that nobody has thought of before. Regularly evaluating what is and is not trendy in your industry is an essential skill. Discuss the various techniques you may use to spot and profit from these changes with your research.
Mistakes people make while doing market research
Do you truly understand your customers' needs and wants? Are you aware of the size of the prospective market for the goods or services you plan to offer? Do your study to prevent the misery of peeing up the false tree before expanding your firm.
Asking incorrect questions and receiving incorrect answers. In essence, market research is the study of consumers and their interests. If your survey's scripting is incorrect from the start, you won't ever acquire the feedback you need to make strategic decisions. At the early beginning of your research, it is wise to spend money on expert help.
Conducting market research only once and failing to discover any changes. After making changes, always test them out. For example, do a follow-up survey to gather feedback about your upcoming project to assess its effect on your brand perception.
Settling for less quality information for the sake of expenditure is a basic mistake that every one of us has probably made. When making a decision that will have a significant impact on your business, don't just rely on the opinions of your friends and family for feedback. Use a wide range of respondents who won't only give you information on the surface, but will get you deeper answers.
Failing to see when one or two exceptions skew the entire image leads you to incorrectly interpret numbers. Make sure you have the necessary knowledge to examine data and make sure that any exceptions are eliminated before the analysis step is taken to prevent producing inaccurate results.
Neglecting to consult a reliable source for your research. We think it is obviously foolish to buy irrelevant data at a lesser price Or, at worst, spend the entirety of your budget on meaningless data. Work with a reliable agency or company that has developed relationships with reliable information sources. Only then, you can reap effective results.
Examples of successful companies
We provide you with a few of the most effective market research case studies from businesses all around the world and take you through the methods and equipment used so you may imitate the actions and results.
1. Apple
One of the successful tech companies that became successful on the basis of market research is APPLE incorporation. Taking into account user reviews and other relevant data, the renowned tech giant has made impressive adjustments to its devices. Apple achieved this by developing new products and conducting market research to comprehend the wants of its customers.
Apple has a strong regard for market research, as seen by the creation of an internal research team. The "Apple Customer Pulse" is its panel, and it is an online community dedicated to serving the needs of technology consumers by analyzing data and conducting research using a range of customer satisfaction questionnaires.
These studies have opened the path for the creation of new products and the modification of current Apple products. For instance, Apple has increased the screen size of some of its products to improve the viewing experience of its customers.
2. McDonald's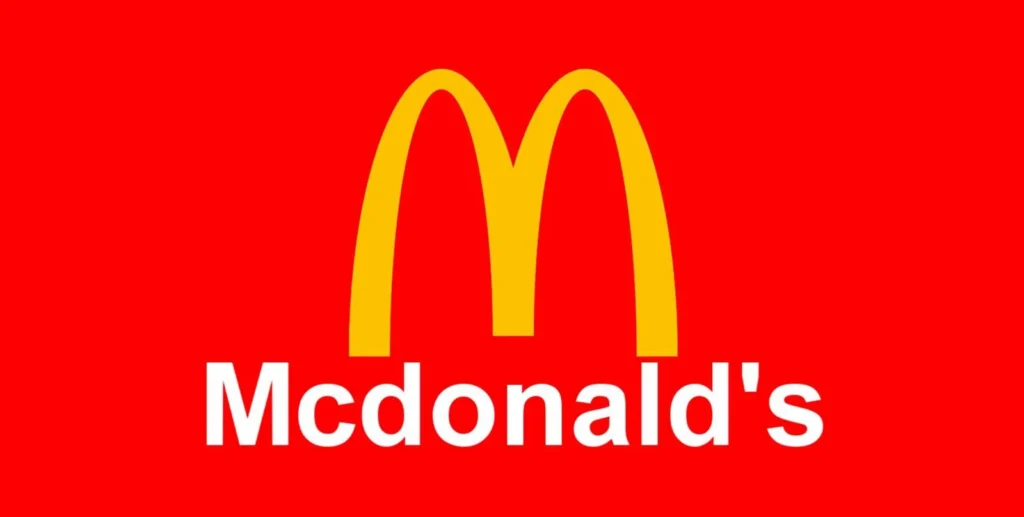 Then, when we talk about the best fast food chain companies, it has to be McDonald's. McDonald's regularly employs market research to satisfy its customers in order to maintain its dominance in the fast food industry. It constantly focuses on and tracks the products that are doing well, records the prices that are suitable for consumers, keeps a track of the mode through which its targeted customers are consuming content, and last but not least keeps track of the restaurants that are becoming popular soon and why.
Based on these questions, it observes if its customer base is expanding. Also, takes customer feedback seriously to constantly keep changing its items and products. For instance, several McDonald's consumers expressed worry about the lack of ethical and nutritious food choices on the menu.
As a result, McDonald's introduced nutritious foods to the list, such as apple slices, after considering the input. It even started a marketing push to show that the chicken in its morsels and burgers is authentic.
3. Airbnb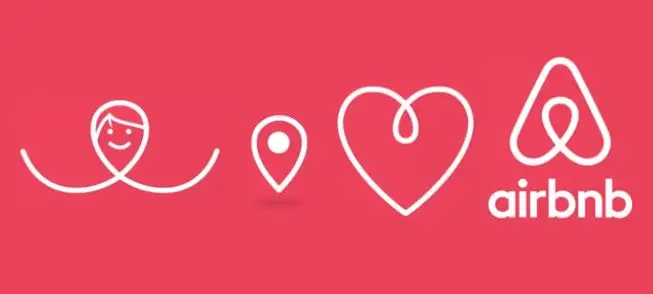 Another example that we think we must include is Airbnb. There is a specific research team at Airbnb that gathers data on its users.
The data analysts of Airbnb frequently interact with other divisions to use the group's voice for marketing decisions rather than having a data team that operates in a closed context and crunches information on its own. To effectively serve clients, they have created a dynamic search system using their huge databases of customer and host experiences.
4. Starbucks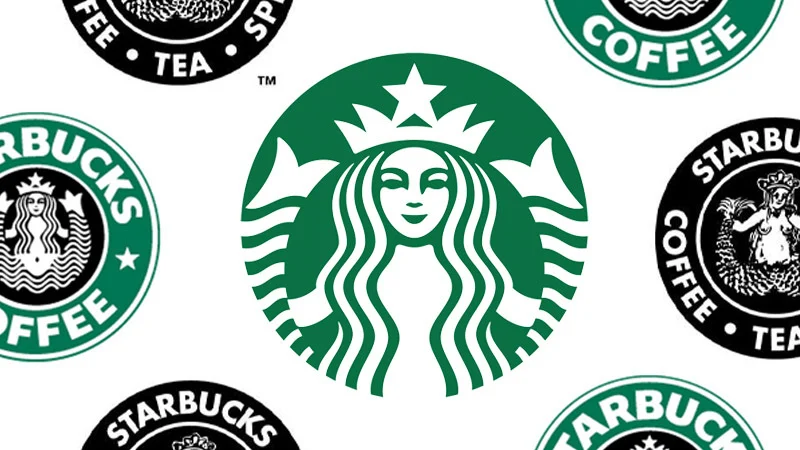 When it comes to market research, how can we miss Starbucks? The biggest and most popular chain of coffee shops in the world is called Starbucks. Starbucks' effective market research helped it grow into the world's largest coffee shop chain.
The brilliant strategy of Starbuck's market research includes monitoring social trends, keeping an eye on social media, obtaining client feedback, and testing products in-store. 
To collect customer ideas, Starbucks established "The Idea Platform" earlier in 2008. It was a rousing success that transmitted a wealth of information regarding consumer trends and preferences. Consumers are still encouraged to submit suggestions for new items, modifications they'd wish to see, ask to bring back discontinued items, and other ideas.
Conclusion
Most startups fail as they don't consider startup market research as an important step but just a formality. And eventually, they launch a product that fails in providing value to their customers and meeting the market needs. So all we have to say is, don't think about skipping the part of startup market research before starting your startup in any way.
Because it is a step that can keep you much ahead of your other competitors. And it will also help you expand exponentially in the future. Better to keep doing it from time to time to know your customer's satisfaction with your service or about your product and your position in the market.
Here we have given all the required steps you need to know the market in detail. Or at least you can have the basic startup market research that you can conduct to start your small business, following these steps. Good luck!