Have you ever noticed the word "beta" in the play store? Wondering what the beta version is? To understand what it is, let's dive into the issues of software programmers. When a developer inputs a lot of time, energy, and a lump sum of money, what would happen if the final output was a failure?
We realise that Decision making is of course a vital step in almost all fields. Lack of attention in this sector would impact drastic changes. Overconfidence can be a great disadvantage in your career path. The MVP tools react in the scenario in order to make the right decisions. In fact, MVP tools are defined as a set of features that will be released for testing and the review will be given by those users in order to mould the product, aligning with their requests.
On reading this article, you will be able to
Explain MVP tools.
Differentiate common conclusions in this field.
Determine the best MVP tool.
How MVP tool is useful for you
This three letter abbreviation is no more useful to you unless you own the importance of MVP tools. Moreover, detecting the hearts of users is a major defect for startups to hold on. In fact, MVP tools are closely related with great decision-making of at most organisations.
Many neglect MVP tools while some are unaware of it. MVP tools guarantee and increase your customers from potential leads through testing and validation. Using various features in complex forms finally reports you with quantitative statistics and qualitative feedback. Surprisingly, certain popular companies like Adidas follow MVP rules in the name of "product testing".
Consider a scenario where a wealthy organisation releases a final product without the support of MVP tools? We hope you know the consequence right from product failure to loss in its share market. People approach products only when they offer solutions. How can you expect your visitors to use it without any specific uses incorporated? Sounds difficult, right? People get transitioned from each fad that alters their mentality regularly. One might say today "I love this software so much" and after sometime, the same would mourn like this "I hate this software literally".
Thus, MVP tools would predict those trends for you, analysing the strengths and flip-downs in your project. Moreover, MVP tools integrate with different forms to grasp information in a 360 degree perspective. In addition, MVP tools require patience to seek in that information from your users. It depends on the features you were commanding to expose it. MVP tools use minimum features with maximum feedback to extract. Certain organisations utilise rewards for the users to motivate them to provide efficient effects. Without any delay, let's take you to the globe of MVP tools, selling themselves with demanding importance as written below.
Helps to return user impacts in your product
Helps in validating the useful and wasteful components of your product
Useful in updating your minimum marketable product
Conserves your money along with time
Software developers use MVP tools in app development techniques such as agile and RAD
Useful to identify your target customers via gender, age, etc.
Ensures the technical stability of your products
Tackle your competitors
Breaking the myth (MVP Vs MMP Vs PoC)
Human minds are easily confused with jargon. In a similar way, this concept also deals with certain confusion. Revealing the deep explanations of those terms will increase your wisdom and it allows you to differentiate them seamlessly. Check the below terms to finalise their meanings in your brain.
Minimum viable product
It is defined as a demo session where your users will agree to use the unfinished product to provide information about the improvements of that product. Only few features will be released to get to know about the likeliness of other related features which will be released in the final product.
Minimum marketable product
When you release your final product with only a few fundamental features, it is called the MMP minimum marketable product. Unlike MVP tool, MMP offers direct products to its users which further follows with product updation seamlessly.
Proof of concept
PoC Is the initial stage of analysing your product. Before MVP tools and MMP take the path, Proof of concept is illustrated as the testing and validating your product on your own. Simply put, the internal cross-check of your own product is what POC is all about. It requires in-depth researching and analysing skills to find out the basics flaws without any dependency.
Best MVP Tools
A best MVP Tool can be helpful in providing facilities like the best interaction platform to your potential users, mobility, etc. There exists loads and loads of MVP Tools to choose from. Surprisingly, MVP Tools are widely classified into many useful categories in order to cut precise benefits in your final product. With no time delay, let us take you to the best MVP tools to search in google for testing and validating your product.
It is ideal for creating an MVP homepage without the need for a software developer. You have a vast number of design templates to choose from, with stylish pre-built templates that are simple to reformat. Strikingly can only be used to build one-page websites, which is fine for MVP but not for e-commerce. Sadly, it lacks a push attribute as well as A/B testing. However, it still works well on both desktop and mobile platforms. Surprisingly, it may not be the perfect solution for everyone's needs. Nonetheless, it provides rapid development and excellent customer support. Strikingly is an excellent choice if you want a platform with simple designs and basic features.
Webflow is a styling platform for making simple, detailed website prototypes. It facilitates and expedites the switchover from a mockup to an MVP. Webflow comes in handy when you need to design animations and interactions, create unique and beautiful websites, and have the freedom to embody your wildest ideas. Webflow generates HTML, CSS, and Javascript on the fly. It allows design and engineering teams to be on the same page, which is very convenient. Webflow may appear to be difficult to use at first.
3. Macaw
It enables you to build one's site by simply dragging and dropping graphics. Macaw is a contemporary solution that facilitates rapid prototyping by allowing you to set specific terms and add commands. You can save all of the basic accessories in one's library and repurpose them on any future page. You can easily accommodate all the elements you require thanks to the Stream real-time layout engine. You don't need any coding knowledge. However, be aware that the code generated by the platform might not be SEO-optimised.
By drawing the interface using dragging and dropping, Bubble enables non-technical individuals to develop beautiful applications. You can use the service to quickly develop user-friendly platforms and modify them as necessary. There is no issue if you lack design expertise. With attractive design solutions that will appeal to both customers and investors, Bubble will assist you in refining your MVP. You can specify the workflows to manage the logic and concentrate on your upcoming product.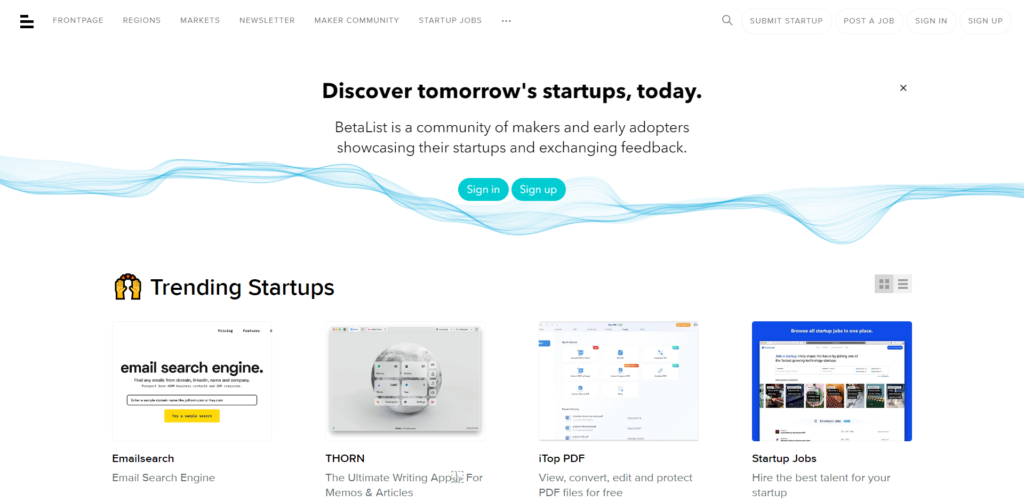 New buyers, entrepreneurs, and founders seek each other out, creating a market for your goods. BetaList categorises all startups into multiple sections based on subjects and interests. The service is updated daily, informing you of new startups that might be of interest to you. It also aids in understanding what is going on in various industries and identifying exciting challenges for your company. BetaList provides you with the most recent information on new startup companies, industries of interest, job openings, and so on.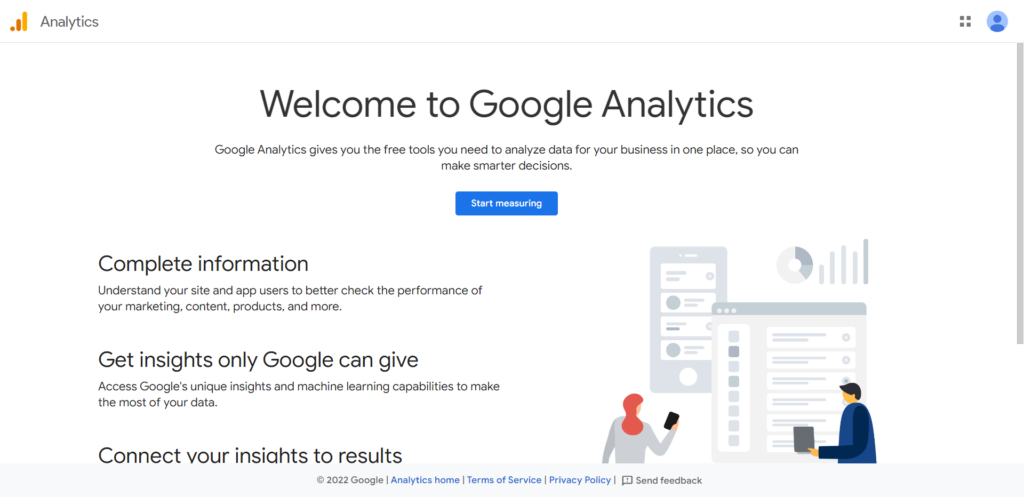 Google Analytics is a tool that offers analytical insights into customer connectivity, interaction, and the conversion channel. The service assists you in optimising your web content for SEO and increasing sales. It is simple to use even if you are unfamiliar with the field. Google Analytics can be utilised to track user clicks and behaviour on your landing page.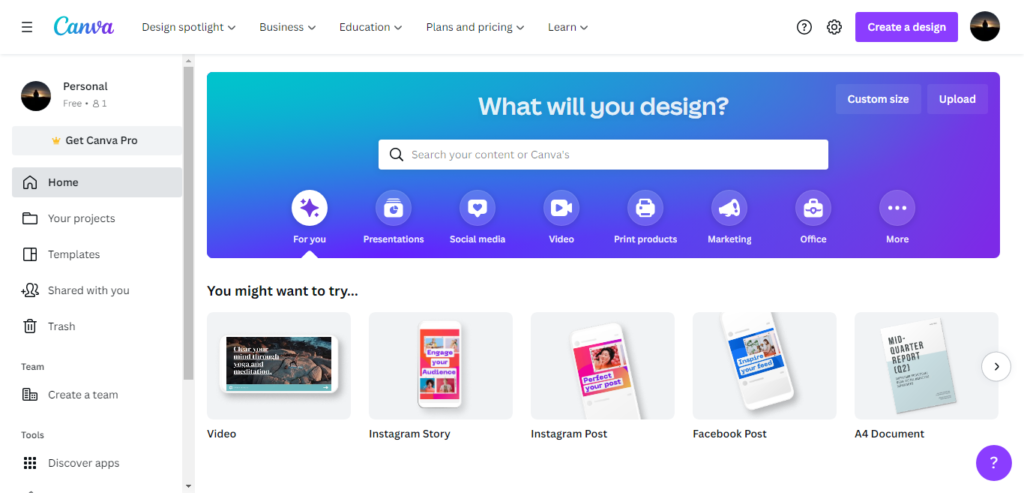 Canva allows you to create visually appealing posts, posters, logos, and invitations. The platform is simple to use. Generate symbols for websites and apps with Canva and enjoy a wide range of options to help boost one's expertise. The application is free, but if you require paid templates, you can use them.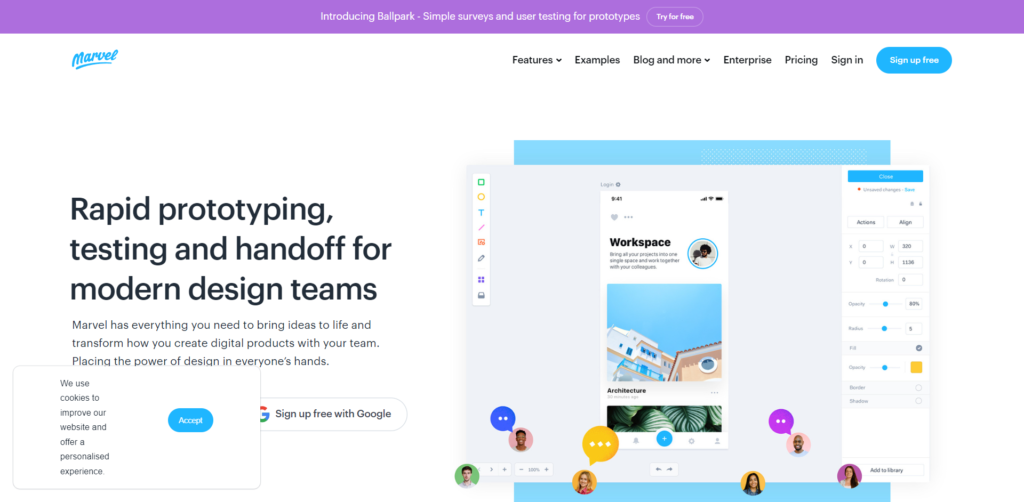 Marvel has a very user-friendly interface and supports teamwork. Document merges will no longer be required. It enables you to upload a slew of screens, communicate them, and instantly have a working MVP prototype. When you begin using Marvel, you will have access to all development tools inside one software. The service is fast and can be incorporated with tools like Sketch and Figma. Some users claim that Marvel's functionality is somewhat limited. However, it is very good at what it does.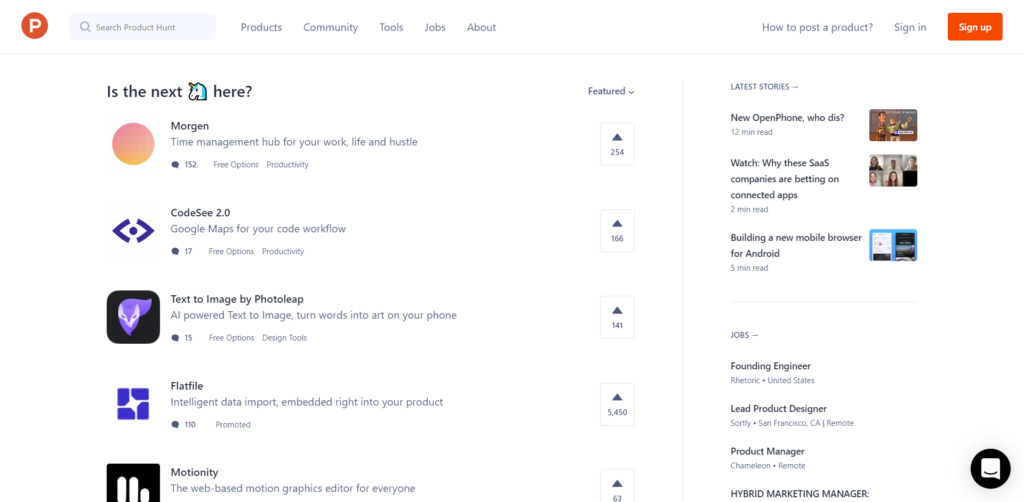 ProductHunt enables users to rate your product, remark on it, and provide unbiased feedback on its functionality. Users in this community are usually eager to test new products, even if they are in the MVP stage. ProductHunt attracts all kinds of users who are eager to install new programs as well as provide feedback. A significant advantage is that you can launch a product for free. ProductHunt will help you track your success by counting the number of votes, acknowledges, and redirected traffic, depending on your primary goal.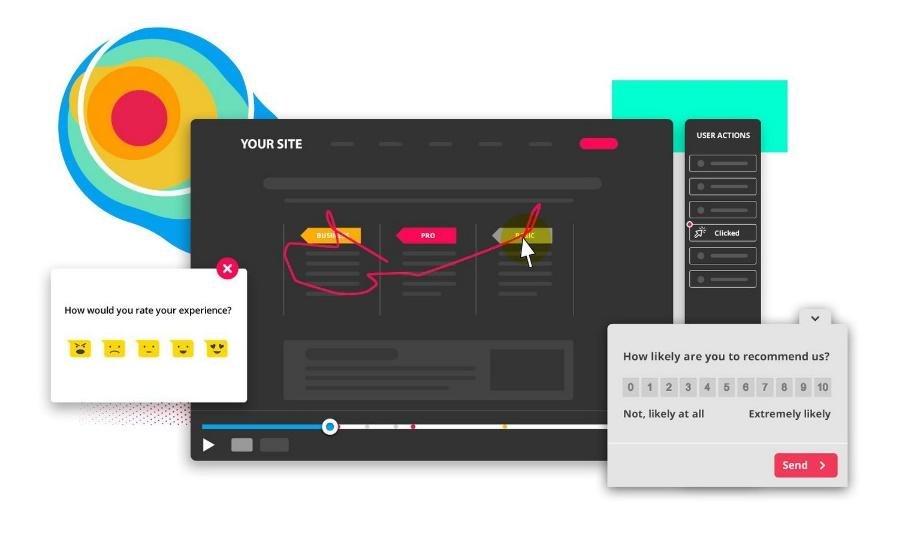 You can see the big picture of how to enhance customer experience thanks to its influential tracking features. HotJar includes session recordings, a built-in editor for a set of articles to your users, and excellent analytics reports. The service will teach you how to boost conversion rates. It includes a heatmap as well as interaction techniques monitoring to help you optimise your SEO. It offers a free basic package for personal use as well as a business package. It is very helpful because even an unrestricted package is adequate to gauge how humans engage with your MVP.
Conclusion
MVP tools at last paved the way for entrepreneurs to see the advantages and disadvantages of their products. To enquire diverse people, paper reports and analysis sheets can be no more helpful to recruit large data- An outdated version too. MVP tools accomplish diversification across its work to fetch the best of best.
Happy Business :))