Do you know that many organisations use web analytics tools to increase its profitability? But how will the static set of data help them succeed? Many use certain forms and textual strategies to know the opinions of their users. But the problem is, you should hire an astrologist to ensure the users have answered only the truth of their opinion. You are not a CBI officer to investigate all customers regarding it nor a psychiatrist to read their hearts.
With reference to the above statement, we suggest that this might produce incorrect results and offer low-quality decisions to your brand. Then what is the solution? Behavioural analysis. Though words betray you, actions won't. This is illustrated by the concept of web analytics through the reactions of your visitor in your website. Web analytics tool is defined as the retrieval, processing and displaying a set of data about your visitors. In addition to it, the best analytics tools will exactly indicate the likeliness of your website to reach triumph with visitors as the middleman.
Terms to Take Away
Before proceeding with the main part, to not make you confused, we have pulled out the major terminologies in web analytics tools to memorise in your mind. Apart from helping you to understand web analytics, these key terms aid your technical IQ to reign in major fields.
Bounce rate – Denotes the visitors who leave from your website while they visited only a single page and not others.
Conversion rate – It is defined as the rate of visitors who becomes your customers. Example: when a user appears to click a buy option in your e-commerce store.
Abandon – A webpage interrupted or left unintentionally by customers before they contribute to conversion rates of websites.
Click through – The tap you give which is followed by a hyperlink.
Load time – Time taken by a website to appear before you.
Benchmarking – A service allowing you to compare among your opponent's insights.
Unique visitors – visitors who visit the site for the first time.
Return visitor – Visitors who already visited the page and returned to fetch random information.
Tracking code – A coat snippet used to provide the activity of website users to the website.
Cookies – A piece of information that enables websites to remember you and your interests which aligns according to needs.
Importance of Web Analytics
Web Analytics tools host a crucial role in website development, making them fertile and stubborn to accompany their user's thoughts. Web analytics tool in turn provides feedback of flaws to debug ensuring scalable return visitors along with increased potential visitors. Be silent to understand the following uses for your purpose.
Increases conversion rate.
Decreases abandon.
Deteriorates bounce rates.
Increased CTA actions and click-through rates.
Incorporates scalability.
Sort out the requisites of your visitors.
Provides deep insights of flaws and strengths of a website.
Determines future strategies to aid site growth.
360-degree insight provisions.
Web Analytics for Business
Web analytics tools are irresponsible for your business until you own a website. It is an ethical spy, layered on a website to track the behavioural report of your visitors. From e-commerce to entertainment companies can rely upon web analytics to rent the approaching ways for their careers to touch success easily.
Utilise it to determine your target audience.
Used to figure out the modifying trends among our users.
Optimise it to draft your marketing strategy.
Extract its potential and implement it in your campaign methodologies.
Implement it to fetch the popularity and status of your brand among your competitors through unique and returning visitors, Bounce and conversion rates.
Best Analytics Tools 2023
Reached so soon? Scripting about the best web analytics in 2023 is a tricky thing to draft up the article. Among dozens of choices and attributes, the best web analytics should be the one displaying heavy insides, focusing on data patterns from which grand decisions arrive. The oncoming priorities are the best analytics tools, arranged by Dhandho Karo to reduce your eye stress.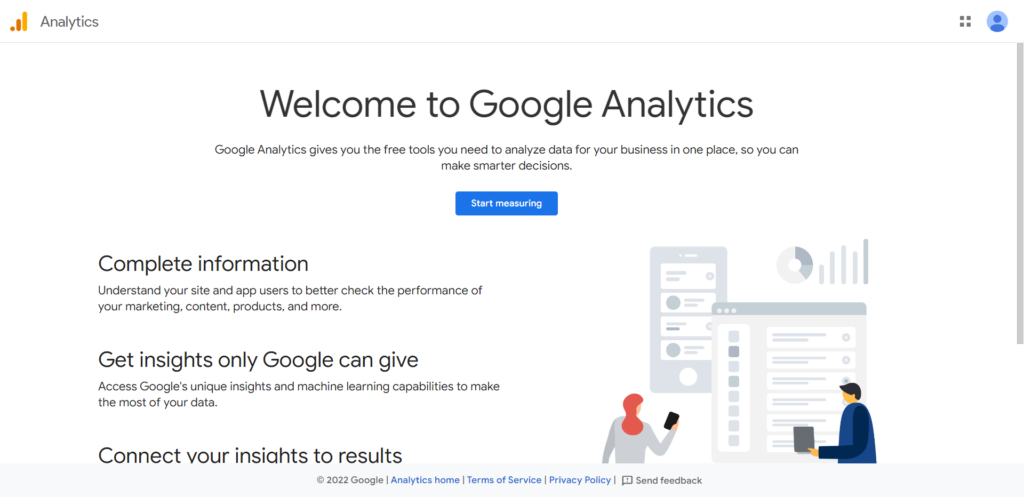 To help you analyse company data in one place and make better decisions, Google Analytics provides you with the free tools you need. Understanding your website and app visitors will help you evaluate the effectiveness of your marketing, content, goods, and other efforts. You can utilise your insights from analytics to produce profitable business outcomes because it integrates with Google's publisher and advertising tools. Make the most of your data by using Google's unique insights and machine learning skills.
Features
Remarketing and audience.
Analytics 360.
Manage with a demo account.
Reports incorporation.
Google ads,Ads sense and much more integrations.
Data Imports.
Mini Guides.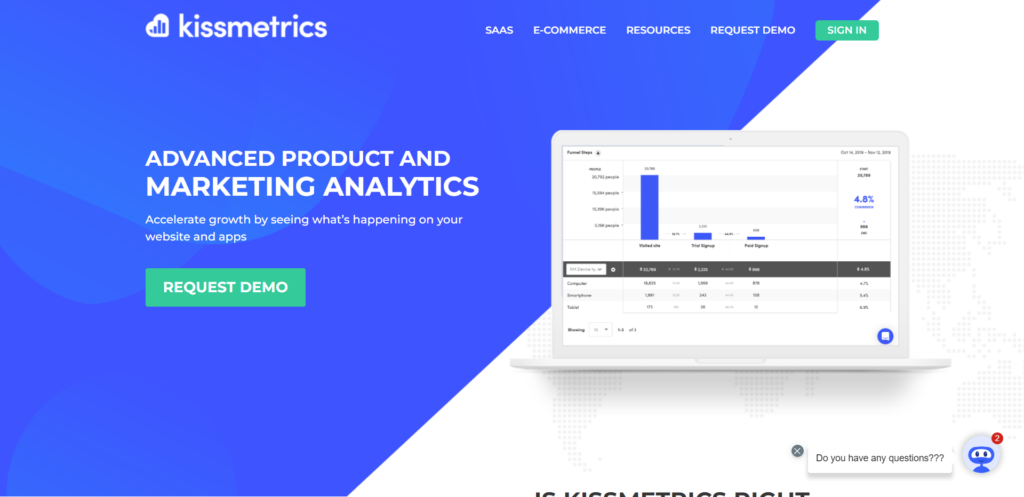 Occupying #2 best analytics tool, launched in 2010, the tool is currently ranked as the second-best analytics tool and has aided the expansion of over 10,000 businesses. David Shackelford, a project manager, stated that Kissmetrics showed him that newcomers are effectively utilising the software earlier in their trial, and utilising more of the capabilities in the platform.
Features
Easy integration with Shopify.
Optimize your checkout funnel.
Increase new and repeat purchases.
See lifetime value by category.
Report on subscription revenue.
In order to enhance user experience, raise conversion rates, and maximise revenue, Crazy Egg is an analytics software that monitors and optimises website visitor behaviour. They are well-known for their heatmap analysis, but they also assist our clients in conducting A/B testing and smart website design adjustments.
Features
Integrates with Drupal, Google Ad manager, Shopify, Wix etc.
Understand if shoppers are clicking where they should with Overlay.
Watch exactly where your visitor's mouse or finger goes.
Make sure your 'buy now' buttons are in the right place with Scrollmap.
Find out how long visitors stay on your site and where they struggle.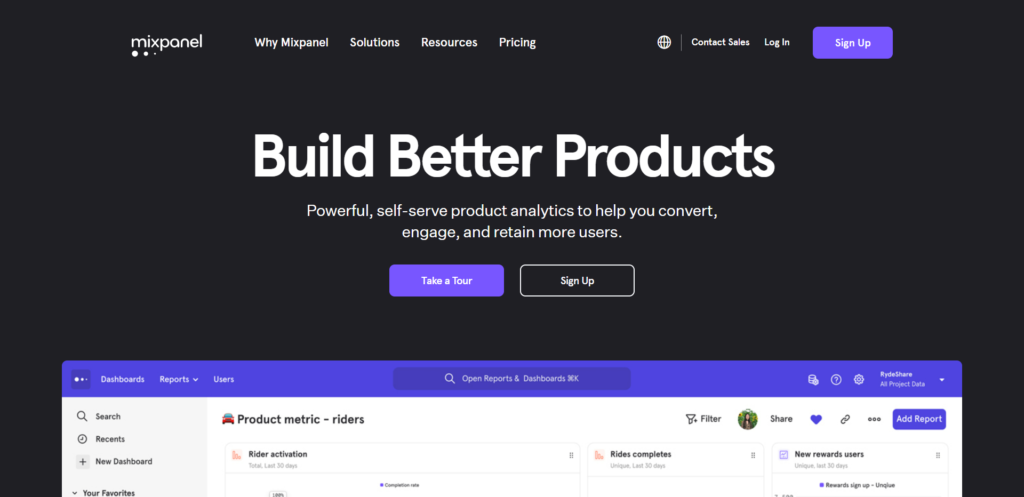 Great products are produced by teams that are familiar with their users, positioning itself as the #4 best analytics tool. Investigate deeper to discover the most popular features, your key users, and the behaviours associated with long-term retention. With Mixpanel, you can quickly build funnels, view the top user flows, generate cohorts, and do a lot more. No need to wait for someone to do it for you or spend hours coding SQL.
Features
Advanced access controls.
Experiments & Signal reports.
SSO & automated provisioning.
Seasonal & events-based pricing.
Dedicated customer success.
With built-in analytics, statistics, and dashboards, you can track the effectiveness of all your marketing initiatives in one location. You have everything you need to become a more knowledgeable data-driven marketer. With HubSpot's integrated analytics, you can start making decisions that are more informed by data.
Features
Tie every marketing interaction to closed revenue.
Analyse your site's performance with key website metrics.
Get detailed reports for each of your marketing channels.
You can combine, contrast, and analyse data from any point in the client experience with Adobe alone. You can also receive flexible reporting, predictive intelligence, and other things. It accepts information from any source. Deliver real-time insights based on genuine 360-degree customer perspectives by bringing everything under one roof.
Features
Ad hoc analysis.
Flow analysis.
Advanced segmentation.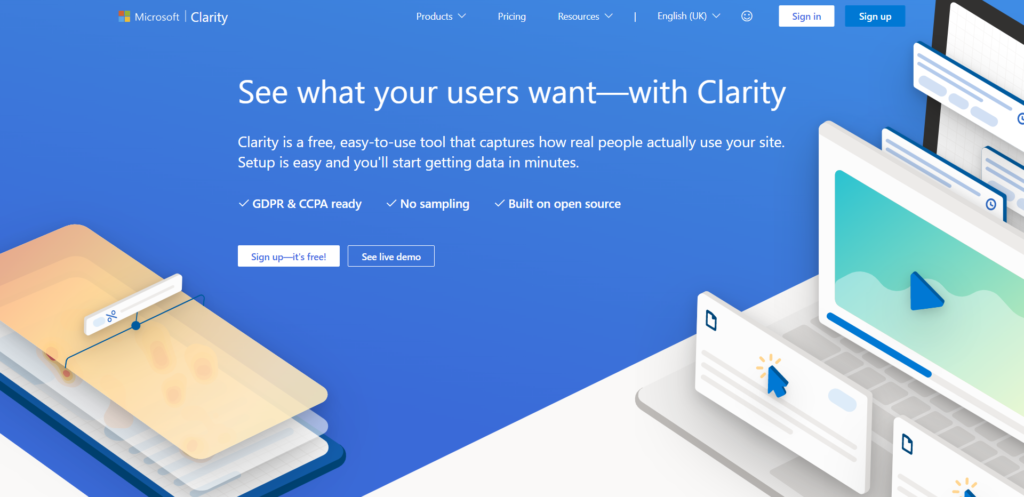 A free, simple-to-use application called Clarity captures how actual users really use your website. You can start receiving data right away after a simple setup. Enjoy all of Clarity's features for no cost whatsoever. You'll never encounter traffic restrictions or be compelled to switch to a paid version. Watch recent recordings for whatever page you're on while seeing quick heat maps overlay on your live site. Analytics have never been this simple!
Features
Instant Heatmaps.
Session recordings.
Powerful insights.
Google analytics integration.
Obtain information about your site's performance, use free SEO tools, and analyse findings to raise your page rankings in Bing search results. With the help of our reports, tools, and personalised messages and notifications for your websites, you can focus on growing traffic to your site while also understanding what draws visitors to it and what they are searching for.
Features
Dashboards.
Reporting tools.
Diagnostic tools.
Communication.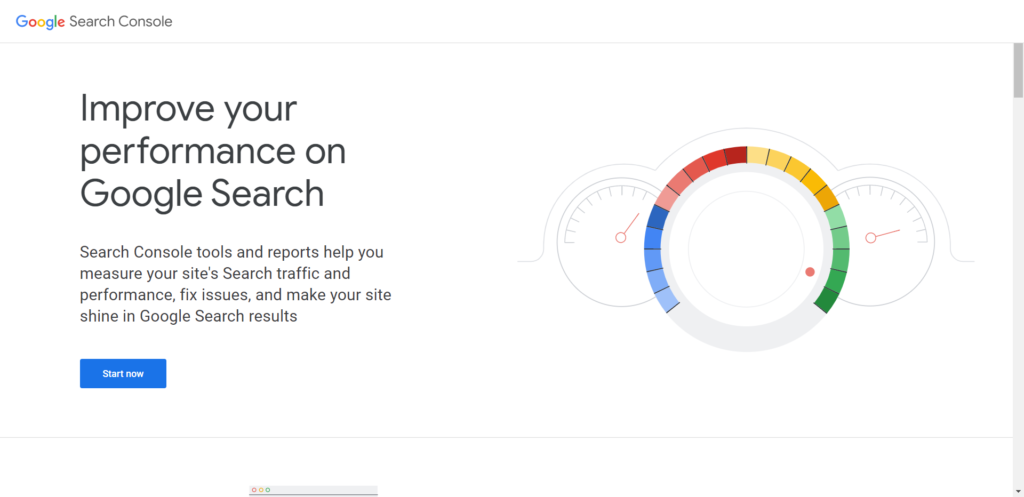 You may measure your site's Search traffic and performance with the aid of Search Console tools and data, address problems, and improve your site's visibility in Google Search results. See which search terms direct visitors to your site. Examine the impressions, clicks, and ranking of your website on Google. Sitemaps and specific URLs should be submitted for crawling. To ensure that Google has the most recent view of your site, check the index coverage.
Features
AMP.
Mobile usability.
Rich outputs.
Sitemaps.
Wrapping Up
Web analytics is a broader concept to understand. It is the Guru of the website, stating the do's and don'ts to shine one step ahead. Web analytics is the major reason for Wikipedia, Reddit and other renowned sites to breathe at a faster rate.
Incorrect data is the only statement that disadvantages you by preventing the use of Web Analytics. However, modern web analytics have evolved with AI to replace traditional ones and its technical errors.
Most of the web analytics guarantees zero errors in the data, assuring trust and satisfaction among its users. One cannot purely depend upon web analytics to increment the product purchase or its customer. It will let you know the impact of your web page. Thus, enabling you to identify the flip downs in your failure and strengths in your issues through qualitative and quantitative analysis reports.
We hope this has installed some knowledge in your mind. For any reference, you can come here to clarify your needs again. Comment "best", "good" or "ok ok" as an indicator of our performance and your satisfaction. This will motivate us to shape this blog more closer to you.