Most of the time, restaurant owners struggle to manage their businesses on a daily basis. Unquestionably, one of the most difficult responsibilities an entrepreneur can take on is running a restaurant, and technology can lead the way in this regard.
At every stage of the value chain, technology is enabling better operations in the restaurant industry. The urge to innovate in the face of such quick technology advancements can seem like a daunting challenge to many operators, which is completely understandable. However, embracing digital disruption has become very simple as a result of these progressive businesses.
Restaurant management entails numerous procedures that, if carried out correctly, would guarantee the efficient operation of the business and even boost earnings and maximize the restaurant's reach. Restaurant owners can still profit from the pent-up demand for on-premise dining as well as the rising desire for off-premise dining, even though profits may be harder to attain. By using restaurant marketing tools, you may accomplish that with more ease and save time.
How Do Restaurant Marketing Tools Work?
If you've ever tried to Google the term "restaurant marketing tools", you know there are a tonne of definitions available. The phrase is fairly broad and can refer to anything from point-of-sale systems to liquor inventory apps. However, for the purposes of this article, we are defining it as any technology that aids bars and eateries in managing their daily business, such as Invoicing, Management of beverage inventories, transaction processing, promotions, and reward schemes & Reservations.
A point of sale system (POS), accounting, human resources, and liquor management tools are more examples. Any restaurant marketing tool, regardless of type, aims to make operations operate as smoothly as possible. Utilizing technology to run your restaurant will increase productivity, decrease client wait times, and eventually increase profitability.
How to Maximize Your Restaurant Business's Reach?
Marketing
Marketing has traditionally served as the vital link between a brand and its consumers. This form of communication has greatly advanced in the current tech-driven world. digitalization is the dominant force right now, therefore restaurants may benefit greatly from harnessing its strength with the use of an effective restaurant marketing tool.
Due to its extensive capabilities that span practically all facets of online marketing, Eateria is one of the most sought-after products in this field. Along with additional services like reputation management, birthday and VIP clubs, coupons, and review monitoring, these include email, text message, mobile, and social media marketing. They offer real-time metrics to help restaurants analyze the results of their marketing efforts, separate the strategies that are effective from those that are ineffective, as well as create data-driven strategies.
Reservation
There are tools that can keep track of the dining and dietary preferences of visitors. In and even after the pandemic era, such customized features are now more crucial than ever. While delivery will continue to be all restaurants' main source of income for the foreseeable future, on-premise dining is slowly beginning to gain popularity. Asking consumers about their health when they reserve a seat through restaurant reservation apps is one of the security measures establishments are taking to ensure safety during physical dine-ins.
Online reservations are also seeing fresh changes thanks to AI and machine intelligence. There are many restaurant marketing tools available that can make use of these developments, which enables customers to make reservations and pay for them in advance.
Table Turn Rate
You must have had diners that like to eat at their own pace in your restaurant. These patrons take longer to depart your restaurant, which causes a backlog of consumers. When there is no available seat at your restaurant, you can even lose some clients who had planned to eat there.
Therefore, enhancing customer orders is only one part of your attempt to boost restaurant revenue; another strategy is to optimize your table turnover rate. By raising your table rotation rate, you will be able to serve more customers each day. This does not, however, imply that you should hasten the consumer experience.
This problem can be solved by making sure that orders are immediately sent to the kitchen and cooked orders are promptly given to the visitors, which can be made possible by restaurant marketing tools.
Additionally, you must make sure that checks are delivered and collected on time. Once your guests have left, the tables should be bussed and reset, and you should have the appropriate number of tables for your typical dinner party sizes. Serving customers promptly and efficiently makes them happy and speeds up table turnover.
Online Ordering
Nowadays, a lot of individuals would rather buy meals online and have them delivered to their homes than go out to a fancy restaurant. Your audience would grow and you could reach out to new clients if you offered online food delivery.
You can use online ordering to process more orders and boost restaurant sales if you have little available seating or a shortage of waiters but plenty of kitchen workers.
The COVID-19 pandemic transformed online ordering, which was once hailed as the restaurant industry's next big thing, now it is a necessity for the survival and growth of the restaurant industry.
There are some crucial considerations to keep in mind when picking an online purchasing tool, such as whether it integrates properly with your POS. Can I order through many channels? Has it got any payment gateways? Are there digital marketing tools built-in to it? The menu upload system's flexibility, how much? Does it come with real-time analytics?
Employee Scheduling
You can accomplish much more with the aid of restaurant employee scheduling tools than simply creating shift schedules. High levels of accuracy in scheduling automation are achieved using historical data, forecasts, and AI. By doing this, understaffing and excessive labor costs are reduced. Some systems additionally include timekeeping and team communication tools. Using real-time communication, this restaurant technology assists owners in managing personnel schedules and responsibilities.
Table Management System
Finding the best table for each party that makes a reservation or goes into your restaurant is made easier with a table management system. This type of restaurant marketing tool helps keep personnel on the same page so they know who is sitting where, which tables are available, and which customers are paying and will soon be getting up to go by giving you a complete view of your restaurant's floor plan. The host manages the seating arrangements for visitors upon arrival, hence it is typically located at the host stand of a restaurant on an iPad or tablet.
To ensure that you allocate your clients to the table that will optimize earnings across your floor plan, the best table management solutions use algorithms that analyze thousands of seating arrangements. In order to streamline operations and keep your restaurant operating like a well-oiled machine, this restaurant industry technology can also be coupled with your reservation, waitlist, POS, CRM, and marketing systems.
A table management system makes it simple to reorganize your floor plan to include new eating areas, change the arrangement of the tables to create a more private atmosphere, or change the table combinations for holidays like Valentine's Day or Mother's Day.
Contactless Payment
Due to the COVID-19 epidemic, contactless payments are now practically required in eateries. Prior to now, when it comes to online payments, the focus has shifted from data security to public health and safety, which has led to an increase in demand for contactless payments.
Near-Field Communications (NFC) mobile wallets like Apple Pay, Google Pay, and Samsung Pay are still widely used since they reduce physical interaction. Because of their on-the-go solution, companies like Clover Go enable restaurants to set up these NFC and cashless payments, making it a perfect tool for deliveries in particular. Other important capabilities offered by Clover Go include configuring discounts and tips, creating and texting receipts, and running sales reports.
Online Exposure
An attribute that can make or break a restaurant business is online exposure. No, we are not in the least bit exaggerating. The most common "near me" search on Google, "Restaurants near me," generates 6.2 million organic searches per month. In addition, online restaurant searches have a conversion rate of approximately 90%. As a result, you have no chance of surviving in this competitive industry if your internet presence is unnoticeable.
It is essential to have a branded website in order to boost discoverability. Additionally, a reputable online ordering supplier can assist you in developing an effective and attractive website and mobile app without the need for outside agencies.
In addition to having a branded website and app, it's crucial to register with Google My Business, Yelp, TripAdvisor, and perhaps even some of the more recent platforms, like ChefsFeed, which offers Yelp-type services but from professionals in the food industry.
Social Media
Anyone may now be found on social media sites like Facebook, Instagram, Snapchat, and others. So, the easiest method to boost restaurant sales is to tap into this power and establish a strong online presence. Having social media pages for your restaurant might be beneficial.
But make sure you add photographs and information about upcoming events that your restaurant will be presenting on a regular basis to these pages. Additionally, you may use these sites to inform your clients about things like changes to the restaurant's hours or the menu. When you need to share information about exclusive deals or discounts, social media is very helpful.
Consider a scenario in which a prospective consumer enters your social media page to look at the menu items and images, only to discover that the most recent post is almost six months old. Will it have a positive impact? Obviously not! As a result, be careful to interact with your customers on these pages and even through comments. Also, keep in mind that you should never disregard a negative review. Always respond to negative evaluations by apologizing for the trouble. You may keep track of all customer feedback with the aid of your restaurant POS. Such efforts will increase restaurant sales by attracting new customers, as well as by helping to keep existing ones who are dissatisfied.
Reviews
Many restaurant owners frequently inquire about ways to boost their restaurant sales or their restaurant business. The greatest strategy to operate your business and boost restaurant sales is to ask your workers and employees what they think about the adjustments that need to be made. Your staff will almost certainly always give you their honest view.
Since they engage with the clients on a regular basis, their opinions will be correct the majority of the time. Taking into account their opinions will give your staff a sense of importance, which is crucial for managing a restaurant. You might schedule a monthly open house event or invite your team to lunch at your restaurant once each week to understand and reflect on customer reviews.
POS (Point of Sale) System
Your restaurant's sales transactions are kept in a POS. Imagine it as a digital cash register that can perform a variety of tasks in addition to taking orders. Your POS is where you input orders, process payments, keep track of inventory, view sales reports, and much more.
There are many POS systems on the market, but not all of them are built with the needs of restaurateurs in mind. Look for a POS that focuses on serving the restaurant industry, and that offers a cloud-based solution that makes it easy to connect your POS system (and the data it stores) with the rest of your tech stack.
Tools That Can Help You Maximize Your Restaurant Business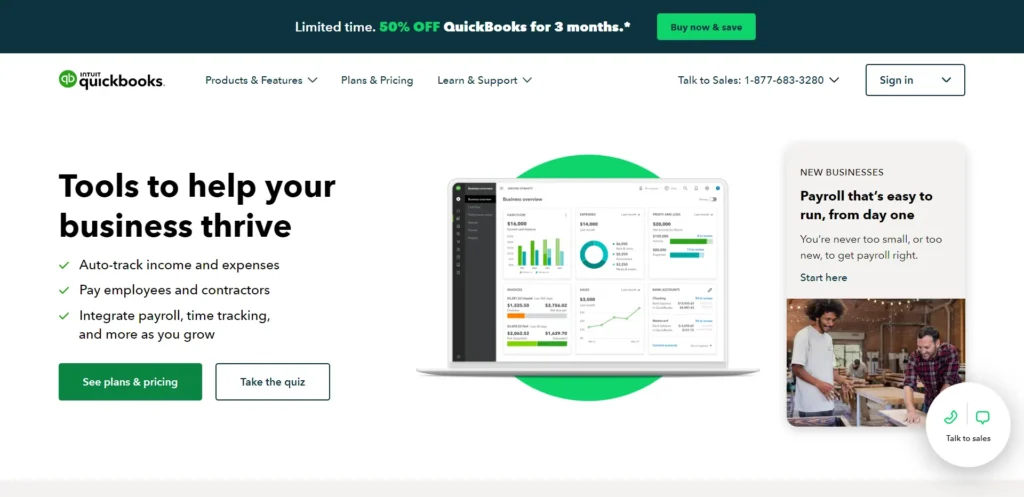 For years, restaurants have been among the small businesses that frequently use Quickbooks for accounting. With recent revisions, the restaurant marketing tool has become even more mobile-friendly, simplifying and lowering the cost of corporate accounting. For individually run eateries, this simple tool is ideal. It also works nicely with a variety of POS systems and other restaurant management tools, which is a bonus.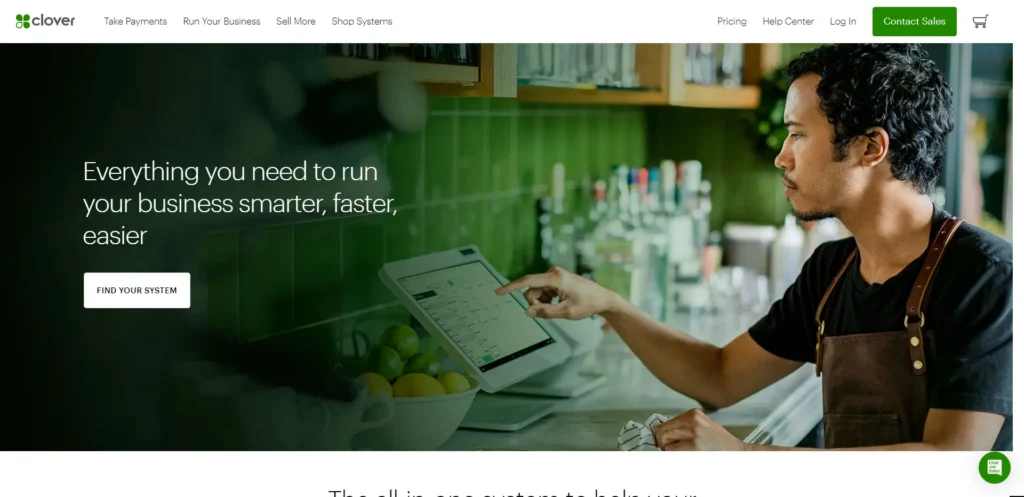 For small to medium-sized eateries, Clover is another POS, restaurant marketing tool that works well. You can use a computer or a smartphone to view its user-friendly interface. With personalized access to manage everything from tips to calendars, HR management is where it really shines. Since Clover allows users to quickly change product information and track menu item performance, it is particularly helpful for menu planning.
When I Work is a time-tracking and employee scheduling tool that assists businesses in streamlining scheduling, enhancing communication, and promoting staff time-tracking transparency. It makes shift management in the food service sector simpler. Teams may utilize the restaurant marketing tool from anywhere because it is user-friendly and accessible on both desktop and mobile devices.
An online queue and reservation system restaurant marketing tool is called OpenTable. Due to its popularity, this platform can aid in visibility and is simple for both bar management and patrons to use. The tool has both a web and an app version, and it has received positive user feedback.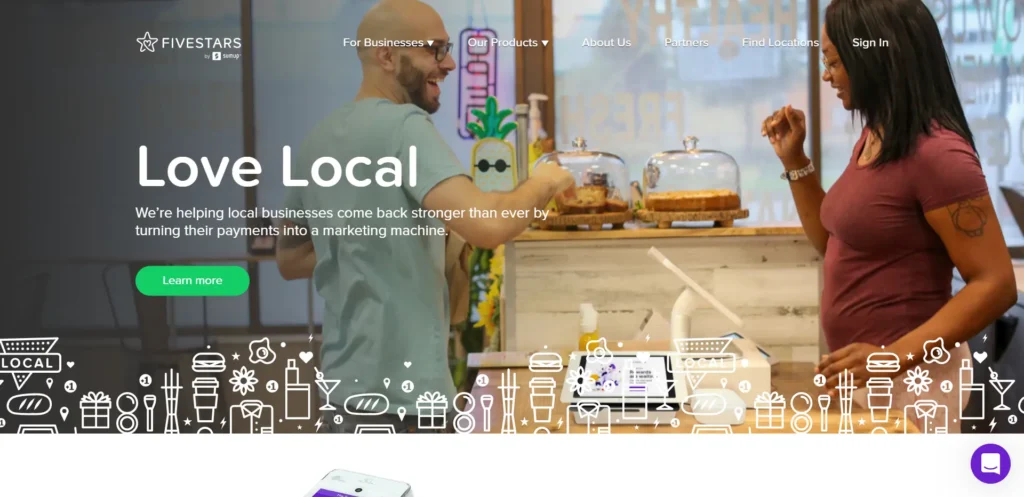 A smartphone rewards tool for small companies is called Fivestars. Customers can register on the Fivestars app or in person at your business. Once signed up, users are eligible to receive promotional offers by text, email, or push alerts and can also accrue awards. It is a good restaurant marketing tool option for a loyalty tool because of the integrated marketing capabilities and simple setup.
Restaurant owners benefit greatly from the sales and operational insights provided by Avero. You may access a comprehensive range of products, including server performance tracking, inventory management, labor and food cost tracking, revenue management, and more with this restaurant marketing tool, when coupled with your restaurant POS.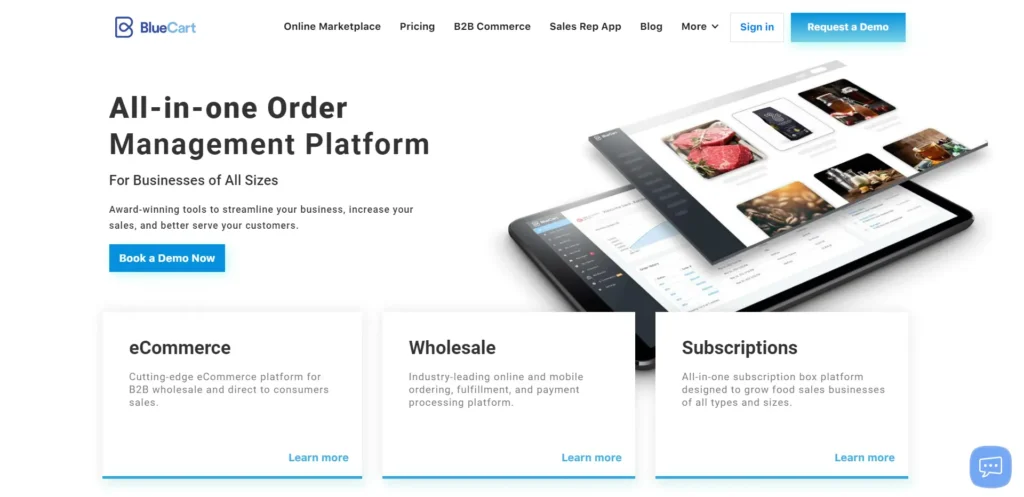 You can manage your inventory and place orders from all of your suppliers using the web and mobile platform BlueCart. The ordering procedure is streamlined by the restaurant marketing tool BlueCart's features, which include the ability to explore their featured network of suppliers (or create your own), perform shelf-to-sheet purchasing and inventory, and send back extra or defective goods.
Zomato Base
A cloud-based POS restaurant marketing tool is called Zomato Base. It supports hardware connections as well as integrations with any current business system. For better customer experiences, it can enable management of your bars and restaurants to establish client profiles.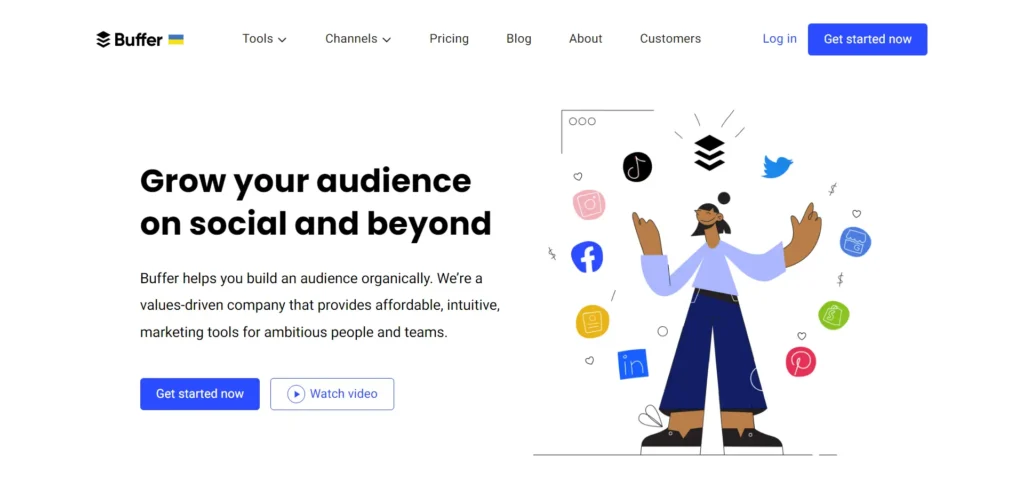 You may manage all of your restaurant's social media profiles with the use of the restaurant marketing tool, Buffer. From your phone or laptop, you may schedule posts in advance and track their performance on social media.
A mobile-first engagement technology called Incentivio helps restaurants attract new clients, encourage visits, and boost customer spending, loyalty, and engagement. It makes it simple and quick to build digital reward tools, native mobile apps, and online ordering.
Two of the most popular email clients on the list are Outlook and Gmail. You can manage all of your email communications with them when you're on the go. The restaurant marketing tool allows you to keep track of your calendar and set up appointments.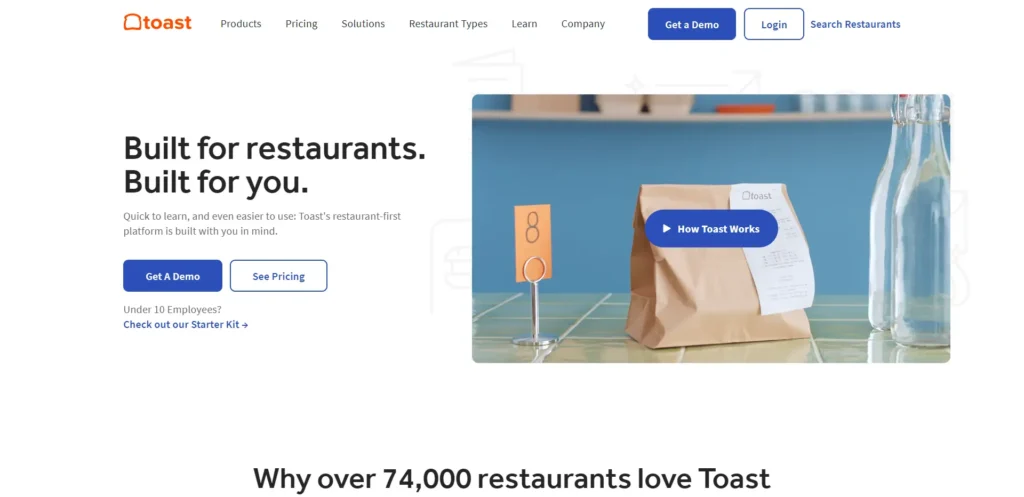 Toast is a complete restaurant technology platform created by and for restaurant professionals. Toast, which was named the top restaurant point-of-sale system by G2 in 2022, enables you to manage orders, sales, and payments all in one location with the use of a robust cloud-based tool, open payment processing, and hardware made for restaurants.
Other features of Toast's product line include contactless ordering, internet ordering and delivery, handheld POS devices, marketing, and loyalty tools, payroll and team management, and others. The goal of Toast, a restaurant marketing tool designed specifically for restaurants and created to manage your entire establishment, is to enable the restaurant industry to delight customers, follow their passions, and succeed.
Slack is a channel-based messaging system that allows you to set up groups, topics, and direct messages to suit your team's needs. This restaurant marketing tool facilitates team collaboration and is quicker and more organized than email.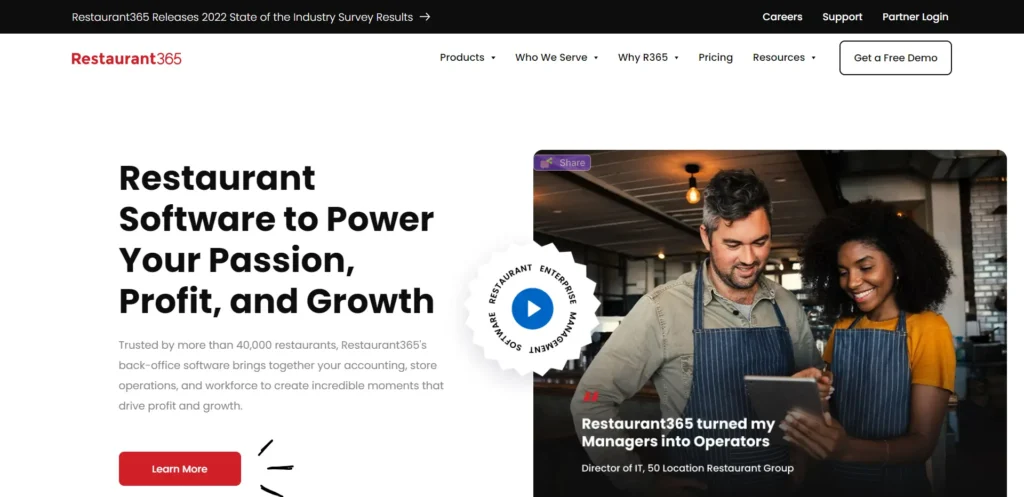 Your accounts, inventory, and labor scheduling can all be managed with Restaurant365, a centralized back-office solution. Based on your sales history, seasonality, and even the weather, this restaurant marketing tool helps you estimate sales, better manage your food expenditures, and schedule your crew more effectively.
For restaurants to accept and approve online orders from dine-in and take-out customers, Allset is an order management system. The smartphone app also allows restaurants to accept or reject orders, examine order history, read customer reviews, and more.
This restaurant marketing tool also prints order receipts and sends real-time notifications to chefs. Restaurant personnel receives notifications when new orders are received and can get a list view of all forthcoming orders to make sure they are adequately prepared. Kitchen staff may access particular order information and connect to external printers to automatically print receipts from within the Allset app.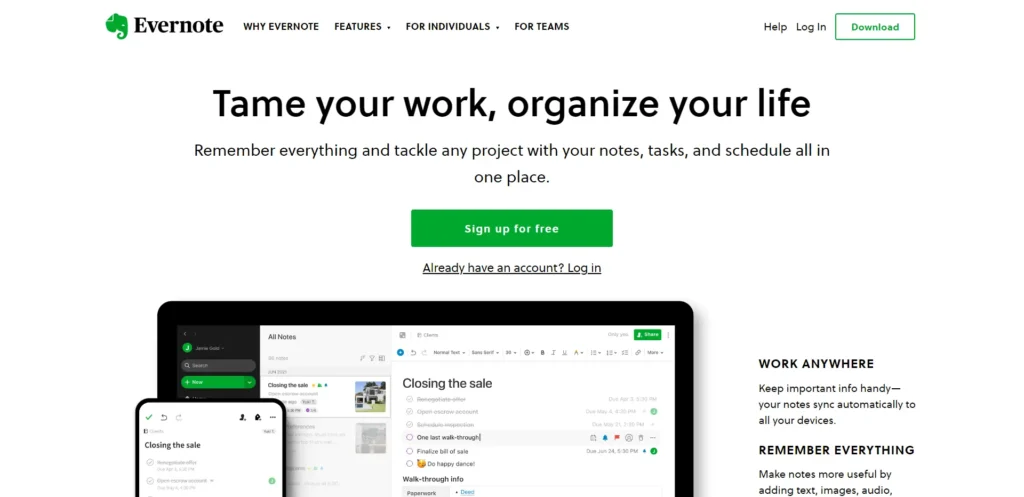 Evernote is the restaurant marketing tool that categorizes all of your notes into notebooks and folders so you can quickly find the information that is most crucial to you at any given time. Additionally, it enables you to add photographs, PDFs, checklists, to-do lists, and more to each note for more effective time management.
Conclusion
You should now be able to select the best restaurant marketing tool for you after reading this list of top restaurant business tools. But have in mind that you don't have to focus on the eye-catching characteristics. Instead, think about your demands and choose the one that can meet them.