Mumbai being one of the richest cities in India is, without a doubt, one of the best cities to start your business in 2023. Being known as the city of dreams, it is the financial capital of the country.
The hustle culture is what drives people to run behind their ambitions and passion, making it a wonderful place to start your hustle too.
Mumbai is not only an Art hub but also a corporate forest, giving room for each idea to grow and flourish if instilled with hard work and uniqueness.
In this article, you will find 25 interesting & low-investment ideas to start your business in Mumbai with talent, hard work, and only a tiny hole in your pocket, if you're not ready with a big investment yet. 
Check out the options below and choose the one that's right for you.
1. Vlogging/Blogging
Being the huge city that Mumbai is, you can assume how many people have a liking towards the art and culture here. Not only does it have a community for everything but also an enthusiastic audience outside the city who'd like to see the daily life here.
Blogging or Vlogging is one of the best business ideas to run in Mumbai and can be done on various topics like food, art museums, street life, cultural and historical heritage, and street shopping, the list is never-ending.
Find your niche and this can prove to be a very interesting and happening way to enjoy the city and earn a good number by posting information, pictures, and aesthetic videos on social media platforms, or your blog and monetize them from the same.
👉 Popular vlogger from Mumbai – Mumbiker Nikhil
2. Street food stalls/shop
Mumbai is known for its street food! It's a daily thing for Mumbaikers to go to the city's different areas known for their specific delicacies to hang out and have fun with food and friends.
If you have a knack for cooking and a hygiene-friendly idea to start your stall or shop on the streets of Mumbai, there can be nothing better!
Ancestral recipes, chat-patata chat, or even something healthy, Mumbaikers love it all. With customer-friendly rates and a nice, spicy recipe up your sleeve, you can easily rent a place and start your little place with little investment yet very high returns with time.
👉 Popular food stall in Mumbai – Khau Galli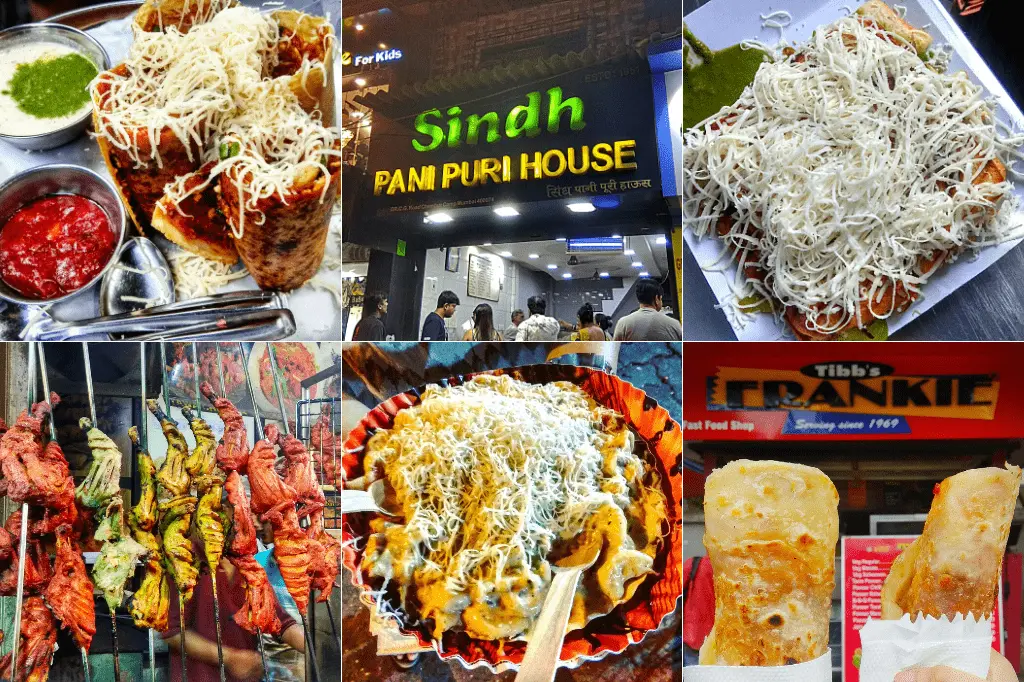 3. Yoga classes
Although Mumbaikers love their street food and a speedy lifestyle, they not only like to but also need to stay fit and healthy to fight the stress the city brings.
Yoga is a much-preferred stream to stay fit as compared to the gym in India, and Mumbaikers are no different. If you are a trained yoga practitioner or are willing to learn, a yoga class business is one of the best business ideas and will flourish in Mumbai.
You can take classes at your home, in a public garden, in a yoga studio, or even online! There are numerous ways to start and it doesn't require any investments, only practice, and dedication to teaching.
👉 Popular Yoga class in Mumbai – The Yoga House studio & cafe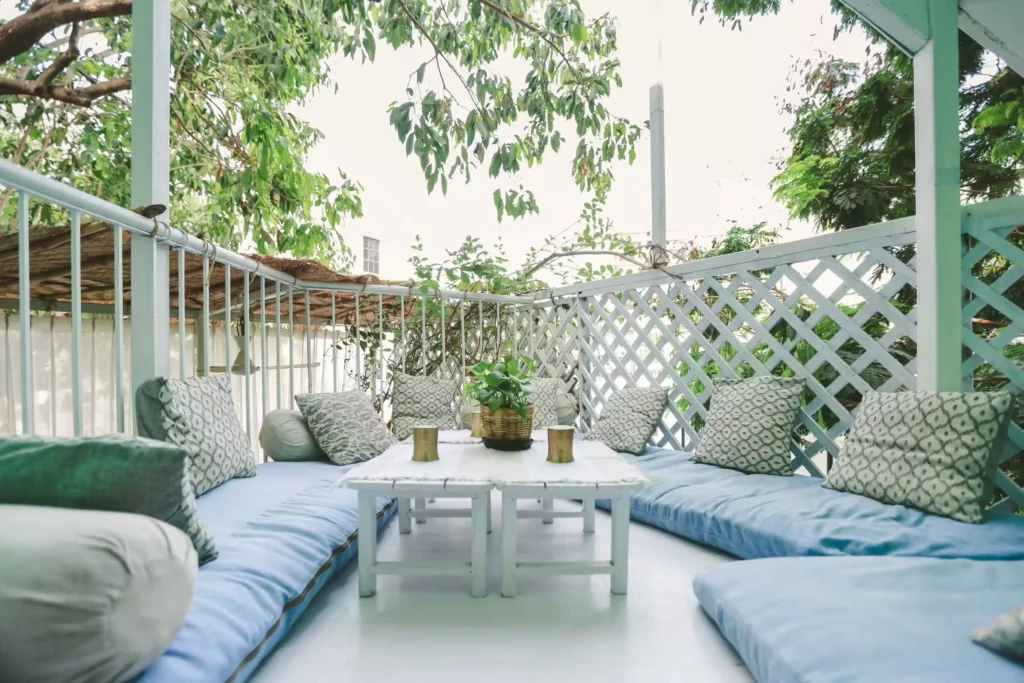 4. Acting classes
Mumbai being the dream place for many is even today known as the 'Bollywood Hub' that it is. People around the world come with sparkles in their eyes to make it big in the industry someday.
Acting is quite personal to everyone coming to Mumbai especially to get into the industry, which is why immense importance is given to acting classes.
Although starting an acting class requires immense acting skills, if you have them or are willing to learn, this business can take you places. Having a few insider contacts in the industry is a plus!
You can also start acting classes online for everyone across the world with zero investments and earn a fortune with your talent.
👉 Popular acting class in Mumbai – The Crafters Acting School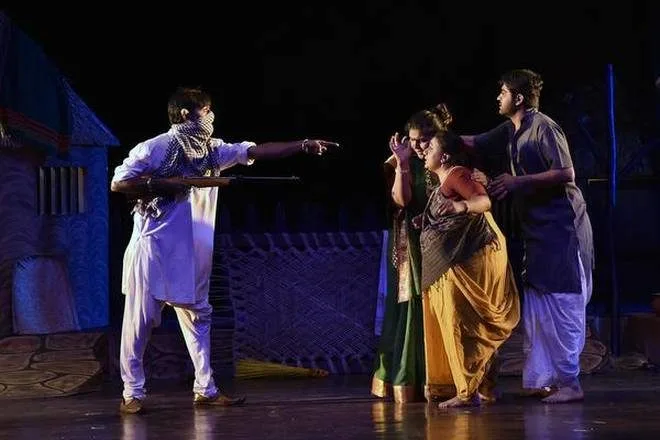 5. Home cooked food delivery business
With numerous numbers of outsiders and students coming to Mumbai every year, the demand for home-cooked meals and tiffin services is growing.
College-going students and bachelors living here for jobs do not particularly have time to cook. People do not trust messy food when it comes to sanitation and taste.
There is immense scope in starting a home-cooked food delivery business and it requires no large investments whatsoever.
If you enjoy cooking, have some delicious recipes down your pocket, and can figure out a few knick-knacks of a delivery system across the city, this business can prove to be the best way to monetize in the fast-paced life of the city.
👉 Popular home cooked food delivery business in Mumbai – Peppercorns by Abhinanda Bhattacharya
6. Ola/Uber driving
A cab service is a necessity in a huge city like Mumbai. Mumbaikers do not hesitate in spending on cab rides while traveling from one corner of the city to the other.
To many students and office workers, it is an everyday thing to book a cab for all traveling purposes.
Ola and Uber being the heart of the can business today, you can easily link your car to their services and make a handsome salary at the end of the month.
Although, if you do not own a car, you can work with them in numerous other ways. Visit their official sites for more information. This can surely be one of the best business ideas in Mumbai as it's easy to implement and does not require any major skills except driving.
7. Freelancing
If you have a knack for writing and can brew up some creativity every day, freelance writing can be an assured earning method for you. Although, you can do freelancing from any part of the world, finding potential clients is supposedly easy taking into consideration the population in Mumbai.
This only requires a portfolio or a blog, a little experience in writing, and a good pitching strategy to attract deep-pocket clients.
You can start by writing blogs and websites online or even create a website of your own. You must practice every day to be able to write daily without writing blocks.
A course in content writing and SEO writing will surely put you ahead of the crowd and help you monetize your writing talent easily.
Writing can surely be learned through practice. Anyone and everyone can write, which is why freelancing is yet another best business idea in Mumbai.
👉 Popular freelancer in Mumbai – Komal S. On Upwork
8. Event management agency
Events like festivals, parties, and marriages require professional event managers. There is a high scope of this business in Mumbai given the population and the spending capacity of Mumbaikers.
Mumbai being the Bollywood hub houses many celebrities who enjoy throwing high-profile parties every now and then. A celebrity clientele will help you earn massive profits with low investments.
All you require is skills to manage such a high-profile business. Choosing a good planner or a team for your planning business is crucial. You must choose professionals with good experience, persuasive skills, and the ability to handle huge crowds.
👉 Popular event management agency in Mumbai – Green Chilli Events
9. Room rental business
Mumbai being a temporary home to many students and job seekers, the city basically runs rental businesses itself. Being a dream for many, the outsider population here is crazy, making it very easy to run a rental business in this city.
Owning a house in Mumbai is a dream for many, however, is it extremely difficult to achieve. Families living in Mumbai for years on end also live on rentals.
Finding such clients who would rent rooms and flats for years on end would bring you good business annually without the hustle of finding new clients every other year.
A rental business is one of the best business ideas to run in Mumbai as it pays you while you sleep and does not require any active hustle throughout the month.
👉 Popular room rental business in Mumbai – Avant Group
10. Digital marketing agency
Mumbai is home to many business companies and startups, thus making the digital marketing field quite important.
If you own the skills of digital marketing or can hire a small group of people for different aspects of running a digital marketing firm, this business can skyrocket within months.
You can market your firm through social media channels like Twitter and LinkedIn and start looking for your first client there. Though this is a skill-based business, learning digital marketing and adding it to your skillset will prove highly beneficial in a metro city like Mumbai.
👉 Popular digital marketing agency in Mumbai – iProspect
11. Photography business
A huge number of people come to Mumbai dreaming of becoming an actor or a model. They are all looking for talented photographers in the city to help them build a diversified portfolio.
Again, a talent-based business, photography can prove to be your dream job in a city like Mumbai.
A good camera, talent, and editing skills are all the investments you need!
👉 Popular photography business in Mumbai – Big-icon Studio
12. Ready-made clothes shop
Mumbaikers are fashion enthusiasts like none other! If you enjoy designing clothes and have a knack to source materials and making something extraordinary and ready-to-wear, a clothing business will do wonders.
You need to decide on a category and age group based on your investment plan and then accordingly market your business. This business can even be run online through social media or a website.
👉 Popular clothes store in Mumbai – Fabindia
13. Nutritionist
If you are studying nutrition or are planning to pursue a career in the same, Mumbai is a great place to practice.
With people having a stressful lifestyle and undying love for street food, mumbaikers also are health and diet conscious. If you have the right qualifications or are willing to do a crash course, becoming a nutritionist in Mumbai is one of the best business ideas to pursue.
👉 Popular nutritionist in Mumbai – Geeta Shenoy
14. Security agency
With the demand and need for safety growing every day, mumbaikers always look forward to hiring the best kind of security in and around them.
Posh businesses, buildings, and high-end shops with expensive artifacts require high-tech security which you can provide.
You can hire a professional security team including bodyguards, bouncers, and guards. You can also provide equipment like CCTV cameras, and specialized lockers based on people's needs.
👉 Popular security agency in Mumbai – Globe Security Services Private Limited
15. Dropshipping business
With a skyrocketing population and space scarcity, owning a warehouse space for your business in Mumbai is like an attainable dream for many.
You can easily start an online dropshipping business and dropship a variety of products. This may seem difficult at first, however, an online dropshipping business is less hustle than you think and will be a good income source in the long run.
👉 Popular dropshipping business in Mumbai – eSaleRugs
16. Dance school
You must have surely seen influencers, actors, and dancers posting dance reels and YouTube videos online. They have thousands of views, especially for the aesthetic dance schools they go to and the group choreographies taught there.
You will need to invest in a place for sure, however, teaching dancing is a high-paying job as numerous mumbaikers engage in this activity for both learning as well as leisure.
If you have good dancing skills and can hire a small team for a specific dance niche, this is certainly one of the best and profitable business ideas in Mumbai that will only grow in the coming years. 
Having good student profiles including models and actors will help grow your business faster over the years.
👉 Popular dance school in Mumbai – Terence Lewis Professional Training Institute
17. Tour guide in Mumbai
Being a tourist attraction, many people across India and the entire world come for Mumbai Darshan at least once in their lifetimes.
To become a tour guide, you will need to have certain specific knowledge about the attractions in Mumbai and a knack for storytelling.
This is one of the lowest investment businesses and can earn you a handsome sum daily! You can design tour packages offering a wholesome tour with a superior package for big crowds.
People spend with open hands for tours and travels, making this a high-scope business in Mumbai.
👉 Popular tour guide in Mumbai – Kiran The Born Traveller
18. Tuition classes
With an ever-growing population like Mumbai's, running tuition classes at home is one of the easiest ways to earn from the four walls of your house.
If you are qualified enough to teach children up to 10th grade, you will have enough kids from around your area looking for an all-subject tuition class. With higher qualifications, you can also take specialized classes like NEET and JEE.
Personality development classes, table manners, arts and crafts, spoken and written English, sign language, and foreign language are a few other specialty classes that can be taken.
With big academies burning a hole in the pocket, an affordable tuition-class business will prove to be one of the best business ideas to run.
👉 Popular tuition class in Mumbai – Nikam Tuition Classes
19. Beauty parlour and makeup services
With women spending thousands in a beauty parlor every month, a beauty parlor business is a great opportunity for women looking to start a business in Mumbai.
If you have the talent and can afford to learn a good professional course for beauty and makeup, you can start this business within months.
You can either rent a space to open a beauty parlor, open a small parlor in your house or even offer home services to your clients.
With women needing parlor and makeup services for various occasions like festivals, parties, and more, a beauty parlor business is one of the best business options to attain financial freedom in a city like Mumbai.
👉 Popular beauty parlour in Mumbai – Jean-Claude Biguine Salon & Spa
20. Cleaning services
With the high-end busy lives of mumbaikers, many do not get time to clean their houses on their own. Thus, they prefer hiring cleaning services to do so.
Cleaning services can also be provided during parties and festivals and on urgent needs in hotels and restaurants as per your client's needs.
You can hire a team of cleaners to run this business. Your team can go to the client's location and finish their work after which they can be paid on an hourly or monthly basis while you can enjoy a good commission rate with every client.
👉 Popular cleaning service provider in Mumbai – Vijay Home Services
21. Graphic designing
With digital marketing firms and a number of other businesses requiring graphic designers to create attractive posts for social media presence, a graphic designing business will flourish in Mumbai. 
It is useful in several industries namely business marketing, e-commerce, sales, education, and healthcare.
You can start a full-time business, partner with digital marketing agencies and content writers, or even work as a freelancer.
You can also teach graphic design online via simple meeting platforms like Google meet and zoom. Conducting regular batches and marketing your work will certainly help you earn handsome hourly or monthly pay.
👉 Popular graphic design agency in Mumbai – Cyber Rafting
22. Advertising services
If anybody has the desire to grow their business, they need to advertise. Promoting is a special skill and not every person is a specialist in it.
If you have the necessary skill set, you can provide advertising services in Mumbai. There is an enormous requirement for this type of business and businesses have a high budget ratio for the same.
You can become a marketing specialist in a firm or do freelancing for the same. Marketing and advertising are immensely growing fields and you can never go wrong in starting a business here.
👉 Popular advertising agency in Mumbai – The Media Monks
23. Gaming store
Mumbaikers being adventure and entertainment lovers would love a good gaming store! Gaming online and offline is becoming quite popular among teenagers and young adults and mumbaikers are no different.
It is quite popular in Mumbai to make elaborate fun plans every weekend and there is nothing more youngsters enjoy than a good gaming store.
You can open a gaming store with good games, accessories, and interesting prizes to attract a crowd. Although the investment rate is a bit higher in this business, you can expect good profits in no time from opening.
👉 Popular gaming store in Mumbai – Games the shop
24. Personalized gifts store
If you like arts and crafts and enjoy making special gifts for people, it's time to make this hobby a business. You can either start an offline store or studio or open an online store for the same.
You can start with personalized hampers, albums, photo frames, and resin items for sale. Not only can you expect individual clients but you can also pursue high-profile corporate clients to receive huge orders.
Without much investment and a flare for creativity, a gift store business is one of the best business ideas in Mumbai.
👉 Popular personalized gift store in Mumbai – Red Moments
25. Real estate business
Mumbaikers are constantly in need of housing places, which proves to be a gut-wrenching task for many.
You can become a real estate consultant and provide people with rental or buying options in this huge city.
👉 Popular Real Estate business in Mumbai – Lodha Group
Conclusion
If you have a dream to live in this sprawling city of Mumbai, it's time for you to leave your fears behind and monetize through your skillset. Mumbai has fulfilled the dreams of many, now it's time for yours! We hope this Best Business Ideas in Mumbai blog has helped you clear your doubts. Let us know which Business idea you love the most in the comments section below!