The rise of e-commerce changed how we shop, leading to the emergence of a leading online shopping platform, Jabong. It was one of the most promising platforms, but ultimately failed. In this blog post, we look at Jabong's journey and the reasons behind Jabong's failure.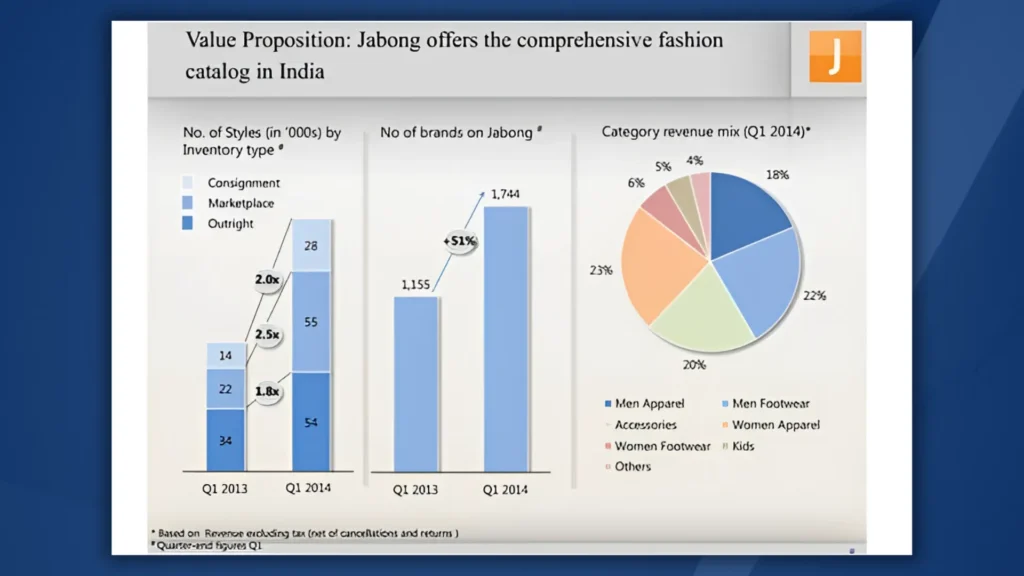 This case study is relevant as it shows how quickly market trends change and how the company needs to adapt to changes in a business environment. So let's dive into the topic.
About Jabong
As people in India had limited access to international fashion brands in 2012, the company named Jabong started to solve this problem. Jabong's main aim was to be a link between fashion enthusiasts and international brands.
The company offered a wide range of products from clothing to accessories, Jabong also partnered exclusively with premium brands like Adidas, Nike, Puma, etc. Within a few years, the startup became one of the leading destinations for online shopping lovers.
Story behind Jabong
Jabong was founded in 2007 by Praveen Sinha, Arun Chandra Mohan, and Lakshmi Potluri. The founders saw the great potential of e-commerce in India, they took the first mover advantage in it and decided to start a company that will become the ultimate destination for fashion enthusiasts.
The founders' background
Praveen Sinha
He was the former co-founder of Jabong. He has over 20 years of experience and had worked with top companies like Reliance Retail and Amazon in a senior position. Praveen Sinha is also a graduate of IIM Ahmedabad.
Arun Chandra Mohan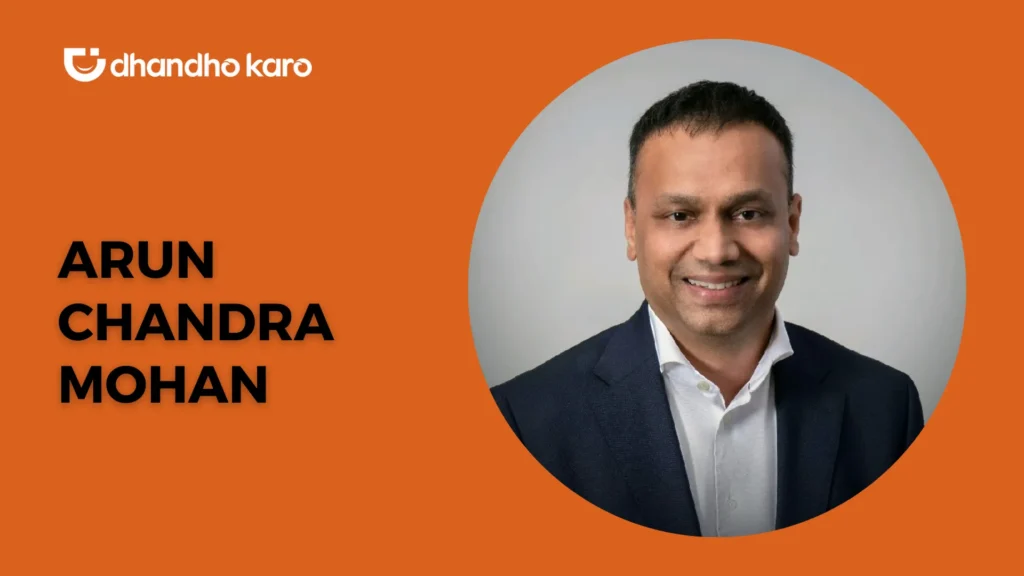 Arun was the co-founder and former COO of Jabong. He is a graduate of IIT Madras and had a work experience of 15 years. He had also worked with reputed companies like Aditya Birla Group and Future Group.
Lakshmi Potluri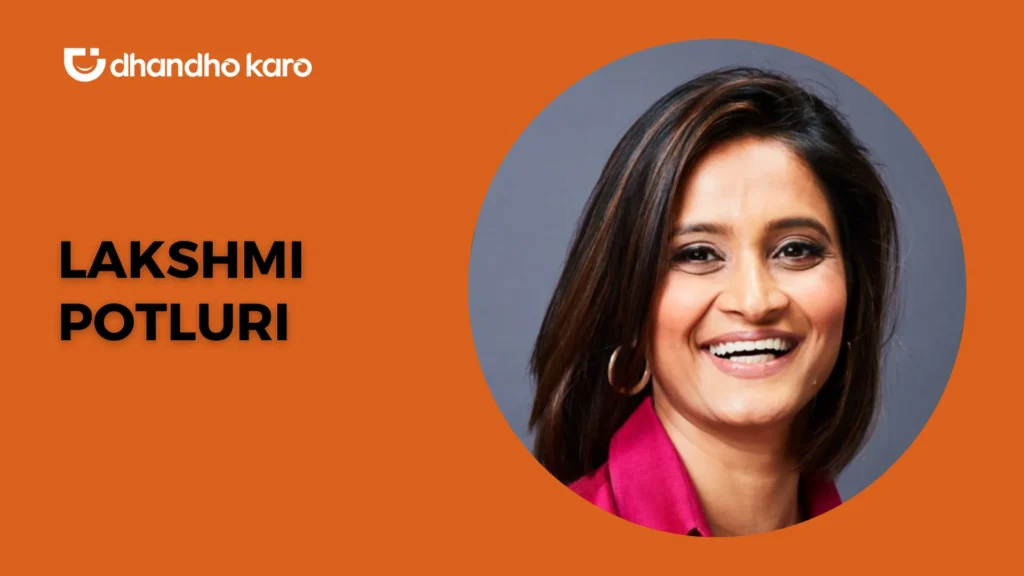 Lakshmi Potluri was the co-founder and former CMO of Jabong. She completed her higher studies at the Indian school of business, had over 15 years of experience in marketing, and had worked with Pepsi and Coca-Cola.
Jabong's business model
Jabong's business model is not very complex to understand, its business model was based on a marketplace model. This means that the company didn't own any product but it worked as a mediator. It used to partner with other brands and retailers to sell on its website. After every purchase, Jabong earned a commission.
Key factors of Jabong's business model
Product sourcing
Jabong's product sourcing strategy was focused on bringing a wide range of fashion and lifestyle products, bringing international and local brands feasible for all Indian consumers. Jabong also aimed at sourcing trendy products.
Marketing and sales
Jabong's marketing and sales strategy was mainly aimed at online channels. They used various channels like Google Ads and Facebook ads for reaching their targeted audience. Jabong also used social media as a medium to promote their product and engage with Indian consumers.
Fulfillment
Jabong's fulfillment strategy was aimed at giving the best and most reliable shopping experience to its customers. They even hired a third-party logistics company for the smooth delivery of products, this enables Jabong to keep the main focus on selling and marketing their product.
Power points of Jabong
Strong brand awareness
Jabong took the first mover advantage and grabbed the opportunity in the right manner and became the first online shopping platform. This brand awareness helps them to reach a mass and attract them.
Wide product selection
Jabong offered a huge range of products for its customers like clothing, makeup, footwear, home goods, etc. This helped them to become a one-stop place for all its audience's shopping needs.
Convenient shopping experience
Jabong's website was very easy to use and convenient for consumers. They offered various features such as easy returns, easy payment methods, 24/7 customer service, and many more to make the online shopping experience convenient
Strong marketing and sales team
Jabong had a strong marketing and sales team that was able to effectively promote the company's products. The team used a variety of channels, such as online advertising, social media, and email marketing, to reach Jabong's target audience.
Partnerships with leading brands
Jabong's idea to partner with the biggest brands and make their original products easily avail at the consumer's doorstep became a plus point for its huge reach.
Jabong's marketing model
Use of social media
Jabong was very strong when it came to social media, they had a quite big following on Facebook, Instagram, and Twitter. The company used social media to increase engagement, create a community and drive traffic to their website.
Personalized marketing
Jabong used its consumer's data such as purchase history, wishlist, browning history, etc. to do a marketing campaign accordingly. Jabong's campaigns were quite engaging and relatable, which helped them to reach out to more customers.
Some of the noticeable Jabong's campaigns were:
The "Gear Up Buddy" campaign
This campaign was to promote Jabong's fitness-based products in 2013. They featured Bollywood actress Chitrangada Singh to promote products and influenced consumers to be more healthy and get fit.
The "Jabong Fashion Week" campaign
This campaign was to promote fashion products to the Indian market, it was launched in 2014. They collaborated with various fashion designers and featured their latest collections and influenced consumers to purchase.
The "Jabong Freedom Sale" campaign
This campaign was launched in 2015, to promote Jabong's annual sales. Jabong endorsed a number of famous celebs to promote and Jabong also gave high discount offers during that time.
What was the reason behind Jabong's failure?
Competitions from e-commerce platforms
Jabong faced increased competition from other e-commerce platforms such as Myntra and Amazon which was the key reason why Jabong shut down. Those platforms were able to provide more benefits and great quality products at lower prices. Jabong was unable to compete with other competitors.
Poor customer service
Jabong loses its customer base due to poor customer service as they were unable to solve customer's problems. Some reports say that customers faced pathetic issues with e.g. late deliveries and low-quality products, which leads to negative customer experiences and a shift of customers to other platforms.
Lack of innovation
Jabong was quite slow to adapt to new technology and trends in the market, which led other competitors to take advantage of them and tap into a larger audience. For example, mobile apps are one of the key channels for e-commerce sales and Jabong was late to launch their app and due to that was unable to reach more consumers.
Senior leaders left the company
The co-founders of Jabong Praveen Sinha and Arun Chandra Mohan along with other senior leaders left Jabong. As Sinha and Mohan were the backbone of Jabong and had seen the most successful days of it. Their departure leads to a disturbance in the management of Jabong.
Financial problems
Jabong faced a huge cut-off when it came to funding as in its initial years it had raised a good amount and with that, they gave big discounts up to 70% and one-day delivery services but after the shortage of funds they were unable to do it. This ultimately disappointed the customers.
One of the main reasons for Jabong's financial problems was that their main investor Rocket Internet exited from the company.
An eye-opener for all new and established business
The importance of being competitive
You should always be aware of your competitors and should never give them a chance to tap into your opportunities. In Jabong's case study, we have seen that Jabong lost from its competitors and was unable to stand out from them which led to its demise.
The importance of customer service
Customers are the main element of any business and if you are unable to make them happy then you must understand that you are on the wrong track. Jabong exactly lost its traffic when they were not able to provide quality to their customers on time.
Financial stability
As we all know without money there's nothing, yes it's true that only money is not important but it is quite important to tap into other things. Jabong did have a great idea but was unable to raise funds to do it. Similarly, if you're planning to start a business or are already an entrepreneur, you must remember to use your funds effectively and efficiently.
Conclusion
We hope this case study gave you full insights into Jabong failure reasons and what precautions you as an entrepreneur should take so that you would not face anything like this in your future business journey. We wish you luck and lots of strength.