Did you know that having two founders increases the likelihood that a startup will succeed by 30% with more funding, three times the rate of customer growth, and a higher probability that the startup will scale quickly?
That's why, finding a cofounder is crucial for your company's future and guarantees stability in your startup's authority in today's thriving entrepreneurial ecosystem. It is the stepping stone for any company to get on an upward trend and can help your company reach stellar heights with proper administration and responsible action.
As we know, 1 and 1 form 11. Likewise, cofounders share the burden of responsibility equally and ensure that we have expertise in a large number of fields. Having a cofounder further expands our horizons, as we are all trapped in our bubbles and never think outside the box.
With a cofounder, you can have a look at things from different perspectives, which may direct more than one way to deal with the problem and find solutions concisely. Their combination of skill sets, along with yours, can create some beautiful tie-ups and add value to the world.
Now the question arises: How to find a cofounder, who is perfect for your startup? That too, in a country like India (or anywhere) where the industry is rising so fast, seems like a very tough job.
So let's simplify the overall process of seeking a suitable cofounder with these points:
Important points to keep in mind while looking for a cofounder
1. Your batchmates make the best cofounders
Statistics have shown that startups where cofounders are either batchmates or belong to the same institution are way more likely to be successful than any other ones.
There is a big reason behind the success of this model, which lies in the chemistry between the founders, as they have spent a lot of time together while pursuing the same course and have developed a bond of trust and flexibility over time.
There is something very magical about the story of Apple, where two friends chase the same goal, spend work time in a garage, create projects, and gradually grow their startup, all the way from a two-person startup to a 200000 employee MNC. History has shown us many great pairs of batchmates who garnered all the money and fame together and accomplished their goals hand in hand.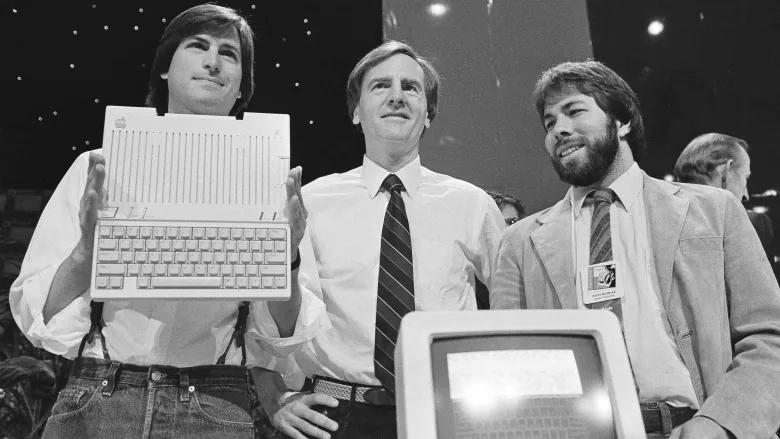 For example, Google was founded by Sergey Brin and Larry Page, who were classmates at Stanford University and began the task of web development as a summer project that has now become an essential dimension in our lives and adds value to billions of lives.
Another great example is Zomato, an Indian online food delivery platform founded by two classmates, Deepinder Goyal and Pankaj Chadda. Zomato is a great example of how a garage startup can turn into a multibillion-dollar business within a short period of time.
2. Reach out to a pre-existing entrepreneur
It will be a wise decision to look for a cofounder who has already built some business ventures on his own. Such cofounders are very resourceful for the company as they possess a great deal of experience as well as wisdom, which is very important to lead a company. Their supervision and past experiences save the startups from making mistakes, and they are also tactical in their approach as long-term learners.
Such individuals can save a lot of time and resources with pre-existing contacts in the industry; otherwise, someone who just started on his own will have to start everything from scratch, building relationships, learning from failures, and setting a benchmark.
Moreover, these individuals can also bring in some funds and further invest in the startup, which will boost all the sectors of the company drastically and direct the company to upward growth.
Overall, their experience will be the most valuable asset that they can add to the startup, which can help you reach whole new heights that you never imagined.
3. Call upon your friends and family
Often we think, Where do I meet my cofounder? just as we look for gold on the outside and, on the contrary, ultimately find diamonds on the inside. Likewise, your close friends and family members are very potent cofounders with many gains.
The most important trait is the old bond that you share with them, which ensures strong trust and confidence, along with their individual traits, which you are already aware of, which gradually decreases the chance of any conflict.
Now you might think, How is it possible that both of them are in the same field?
Contrarily, we believe that it is great if they are from two different fields, as they can bring both of their unique expertise to the business, which will further add to the value of the current startup and increase their efficiency in different departments of the same company.
The most important factor of this model is that we know these people very early in life and are completely aware of their strengths and weaknesses, which helps us to coordinate in an effective way with more clarity and transparency.
Indian IT giant Infosys, founded by Narayana Murthy along with his friends and wife, is a perfect example of a company where friends turned cofounders and are leading a successful venture over a long stretch of time.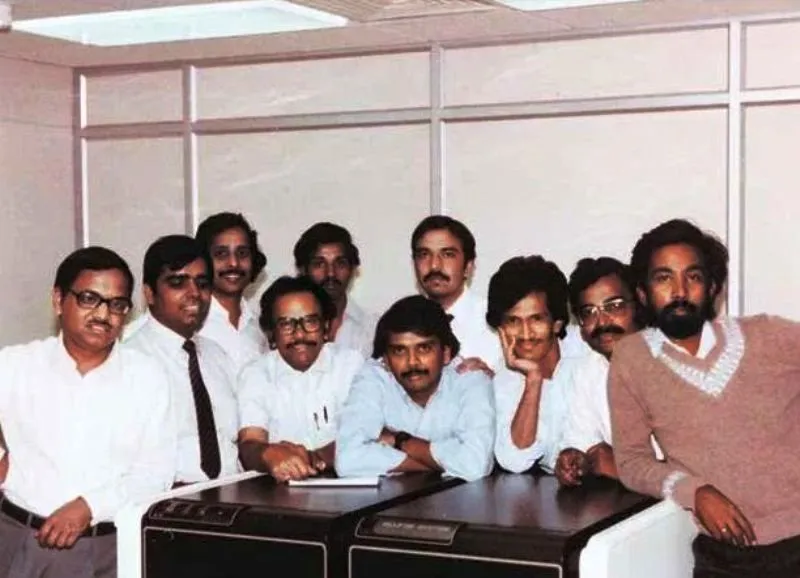 Another great example can be taken from the Walton family, which has been leading the Walmart Group since 1962 and dominating the wholesale space across the globe.
4. Get aboard your mentors and teachers
Finding cofounders is no easy job, but you can look for them at your institute because teachers always form great cofounders, as they have deep and intense knowledge of the specific field as well as great experience in the same field and a great network of alumni and other mentors.
Their industry-ready skills and detail-oriented nature will lead to stunning results in the fields of research and development, and you will get a person with way more experience than you.
They can add extensive value to your company with their precious knowledge of the products and their research. Along with the network of individuals that they offer you, which is vital. Often the greatest jumps in a company come from angel investing, for which having strong connections is very important.
In startups built during college, the students often raise funding from alumni angel investors, who further facilitate the ecosystem and help the young organization grow.
The best example of this category will be Theranos, now a defunct company that, at its peak in 2014, was valued at 14 billion dollars. Theranos was started by Elizabeth Holmes and her chemistry teacher, who came on board as her cofounder. The company went from an in-lab startup to a billion-dollar company within 15 years with extensive aid provided by the teacher in the research wing and the development department. This shows the power of a mentor turned cofounder who is very resourceful for a startup with his knowledge and connections.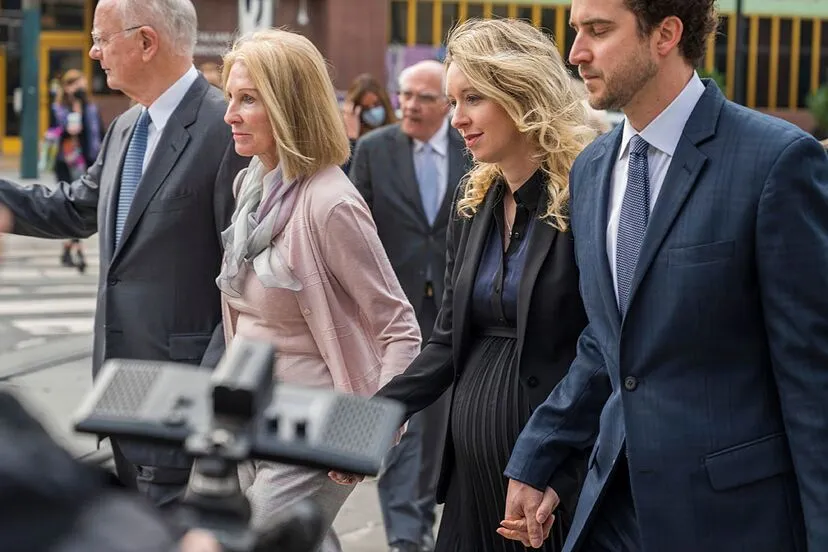 5) You should be able to connect from within
Material prospects are important, but we must also feel an emotional connection with our cofounder. A cofounder should be such a person with whom we can resonate on a personal level and validate his decision-making skills gracefully.
Here is a list of a few points you must keep in mind while making a decision:
You two must share the vision
It is very important in a business relationship to share a common vision and strive together to achieve it. When not taken care of initially, it can also lead to further conflicts, which may affect the overall functioning of the company. Having a common vision leads to a common approach to dealing with problems and a sense of togetherness while dealing with exile.
Clarity must be taken care of
It is very important within an organization that the founders respect transparency between them and remain clear with all the evidence in order to avoid any misunderstandings in the future. When things are done with clarity, peace and harmony flow throughout the company, and there is a very positive work culture.
Responsibility must be shared equally
It is vital that both founders share the responsibility equally in order to command the company effectively and lead it in the right direction. When the balance is broken in either of the departments, the company faces an acute downfall, which can be dangerous. The bond of trust strengthens over time, and there are some beautiful stories of shared success.
Communication skills must be very effective
Leadership requires effective communication, and cofounders who lack these skills often find it very difficult to operate employees on a large scale, which can further lead to mismanagement of the organization, which is a threat to your growth. It is extremely important for you as an authority to clearly transmit your thoughts to your employees, and your cofounder should be well-versed in this skill.
Cofounder Should be trustworthy
Trust is the stepping stone to a successful organization, and you should choose a cofounder whom you can trust blindly. It is very necessary to maintain a bond of faith at such a high level of authority.
Best places to look for a cofounder for your startup
Here is a list that will help you gain access to various platforms or sources that will ease your hunt for finding cofounders that meet your requirements.
Local event
In most of the major Indian cities, some local agencies host annual startup meets where startup founders and enthusiasts can interact and build connections. You can also promote and share your ideas with the public, and interested people can contact you and gradually join your organization as cofounders.
Accelerators and Incubators
If you are looking for a cofounder, accelerators and incubators can be great places to start. These programs provide resources and mentorship for startups, and they often have a network of experienced entrepreneurs who can help you get started.
Some accelerators and incubators even offer funding, which can be helpful if you are starting a business on a shoestring budget. And if you are not sure where to start, plenty of resources are available online to help you find an appropriate program for your business needs.
It is an event platform for hosting and organizing real-world and online activities, get-togethers, and events for individuals and communities with comparable passions, pastimes, and occupations. Scott Heiferman and four others founded it in 2002. You can get the most out of it with its interactive sessions and live calls for long-distance business partners, which will help you find cofounders effectively.
Facebook groups
Facebook offers you a great opportunity to connect with like-minded individuals around the world and unite as cofounders in business to facilitate expertise and common interests.
The biggest benefit you can gain from this platform is the varied range of tools it provides as well as the number of individuals present.
LinkedIn
Linkedin offers you an amazing opportunity to network and create connections within the economic sphere with people coming from various backgrounds, ranging from freshmen to even CEOs. You can even meet the future cofounder of your company on this platform by filtering for common interests and using the direct messaging tool of the app.
Co-working spaces
Co-working spaces are great places to find potential cofounders for your startup. They provide a shared work environment for people working on their businesses or projects. You will often find people with a wide range of skill sets and experience in co-working spaces, so it's a great place to network and find a cofounder who would be a good fit for your startup.
Trade Shows and conferences
If you are planning to find a cofounder for your business startup, trade shows and conferences are great places to start your search. You will be able to meet people with similar interests and goals, and you'll have the opportunity to pitch your idea to them in person.
There are trade shows and conferences for almost every industry, so you're sure to find one relevant to your business. Attend a few of these events, and you're sure to find someone who would make a great cofounder for your startup.
Online communities
Several online communities can help you find a cofounder for your business startup. These include:
Startup Weekends: These events bring together entrepreneurs, developers, and design thinkers to create new startups in just 54 hours.
TechCrunch Disrupt: This major tech conference features a startup battle royale, where early-stage startups compete for a chance to win prizes and attention from investors.
The Founder Dating Game: This is an online community of entrepreneurs who are looking for cofounders. You can post a profile and describe the kind of person you're looking for, and then community members can get in touch with you if they think they might be a good match.
Twitter chats
Twitter chats are a great way to find potential cofounders for your startup. You can search for accounts that are relevant to you, your industry, or niche and then follow the conversation. You can also use Twitter's search function to find people talking about topics relevant to your business. If you find an individual who seems a good fit, reach out and start a conversation.
CoFoundersLab
If your biggest question is how to find a cofounder, your first site to visit should be CoFoundersLab. As it is one of the largest platforms present online and focuses its operations worldwide. It provides cofounders for startups and creates an interactive community in the startup ecosystem. It uses AI to find the perfect match for you on the basis of your prescribed customizations.
It is highly likely that you will start your epic journey here and meet the cofounder of your choice.
Startup School
A subsidiary of YCombinator that provides free education based on entrepreneurship and currently has more than 200k+ active users on the platform, who serves as a potential cofounder for your company so that you can grow together. Over here, you have to list your specific skills while hunting for an already-made company. If you have already built the company, you can easily look for preferred cofounders on the platform with various filters.
Forums
Forums are another good place to look for business partners, entrepreneurs, and startup executives. You will likely find other people who are looking for help and advice from others like yourself. Forums also allow you to network with other members, which will help build business relationships that may lead to future business prospects.
Podcasting
Podcasting has become an important marketing tool for startups and small businesses alike. If you have an idea for a product or service, starting a podcast could be a great way to promote yourself and your product or service in front of thousands of new ears!
YouTube
One of the most popular ways people discover new products today is through YouTube videos, so this is a great place to find a cofounder! Searching through channels like YouTube may show up all kinds of video content related to what you're looking for, so don't be afraid to search around!
How to assess compatibility with a potential cofounder
The most important thing when choosing a cofounder is compatibility. You need to ensure that you are on the same page regarding your vision for the company, your work ethic, and your values.
The best way to assess compatibility is to get to know the person. Spend time working on projects together, discussing your plans for the future, and getting a feel for their personality.
You should also make sure that you have complementary skills. It's essential to have a balance of skills and knowledge between you and your cofounder so that you can cover all of the bases for your startup.
Tips for working with your cofounder
Here are some essential tips for working with your cofounder:
Establish clear roles and responsibilities from the outset.
Keep communication lines open and honest.
Respect each other's expertise and opinions.
Be willing to compromise when necessary.
Support each other through the ups and downs.
Always try to find with different levels of skills, e.g. if you have a skillset of marketing so try to find with a different skill set such as development, accounting, etc.
Conclusion
To conclude, you must keep these points in mind while making the decision for your cofounder. With the above-listed tips and suggestions, we hope that your hunt for the perfect cofounder ends soon with full satisfaction and integrity.
FAQs
Are these the only platform, where I should look for a cofounder?

Absolutely not; these platforms are provided just to ease your search and suggest some great platforms. You can find your match anywhere in your everyday life.
Any person who matches your emotional intelligence and shares a common vision is a potential cofounder.

What should I do if I am not able to connect emotionally with my cofounder?

We would suggest giving your bond some time. With longevity and experience, your understandings will start to operate together, and as we know, relationships compound, and compounding is an asset of time, so you must give it some time to resolve issues, and gradually you may govern your company together effectively.

What's the best way to work with a cofounder?

Working with others can be challenging because it requires trust and collaboration on both sides. You need to know how they think and their strengths so you can make decisions together as a team. Communicate often so everyone knows where you are coming from and what's happening at any given time.

Is it necessary for the cofounder to get a yes for each of the points listed above?

No, as we are all different and a beautiful mess of unique traits bound together, it is very difficult to find a person who qualifies for all the points. The good news is, you can look for a person with a majority of yeses, and he may also possess some other traits important for your company's success.
Related Articles: