You can have a great idea to start with. But that startup idea is useless if it is never executed, and the execution starts with funding.
From the streets of Mumbai to the tech hubs of Bangalore, great minds are constantly coming up with innovative start-up ideas.
But do you know what is the one common question on the minds of all of them? "What are the sources of funding for Indian startups?"
Well, today we're going to answer that.
In this post, you will learn about 10 major funding sources for Indian startups
Why does your startup need funding?
Before you go for funding for business in India, you must no doubt have a good understanding of why your startup needs funding.
Here's why:
Turn an idea into reality
Do you know what it takes to turn a simple idea into something amazing? Well, it's not just hard work.
If you want your startup idea to turn into a reality, you'll need to spend a lot of time, effort, and money running the business.
Your idea becomes a reality with product development. And product development starts with funding.
With the right financial help, you can successfully focus your product development on important areas such as design, research, and manufacturing.
To scale your startup
As your startup starts gaining momentum and more customers come on board, you'll need some serious funding to scale up your game.
You will need to bring in more skilled people to join the staff, upgrade your facility or equipment, fine-tune the way you handle your products, and grow your customer support team.
It's all about getting bigger and better, to ensure it can meet increasing demand.
So, yes, funding is the fuel you need to scale up your business.
Marketing and customer acquisition
Now you have an amazing startup with an amazing idea that is ready to solve people's problems. But, how will people even know about it?
That's when funding comes in. With proper funds available to your startup, you can easily put your focus on marketing and customer acquisition.
When funds are available to you, you can put that money into creating marketing campaigns, advertising reaching out to your customers, and acquiring them.
Market Expansion
Proper funding also helps you in your market expansion. How? Let me explain.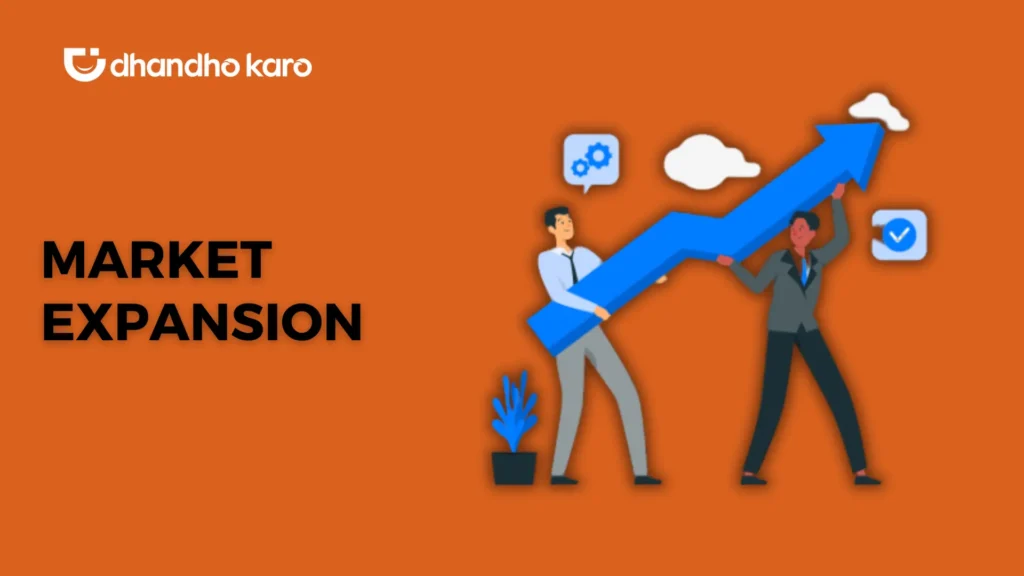 You see, there's probably a big market waiting for your startup to enter. So when you make funds ready for your startup, you can very easily apply those financial resources to dive headfirst into market research, uncovering the quirks and preferences of your new audience.
You can adapt your products to their unique needs, ensuring a perfect fit like a tailor-made suit.
These funds help you enter even bigger markets to expand your business.
Talent acquisition
Now, if you need to make sure that your startup grows and succeeds, you undoubtedly need some really skilled people on board.
Further, when you have the best minds working with your startup, you can take on any challenge and reach new heights.
And, that's when your funding comes to your help.
Part of the funding you have can be used to attract talent. how? Simply with this, you can offer them a high salary and cool benefits.
So, with the right funding, you can bring in superstars and impress them, ensuring that your startup becomes a force to be reckoned with.
10 major funding sources for Indian startups
So let's now discuss what are the sources of funding for businesses in India.
1. Angel investors
Now these angel investors have plenty of money to invest in startups at an early stage. And being experienced entrepreneurs themselves, they understand all the great struggles and opportunities in every field.
You need to know that they do their homework by researching and learning all about your startup before investing. If they find your startup interesting, they will invest in exchange for debt or equity funding ownership.
The best thing about these investors is that in addition to investing in your startup, they also bring a lot of experience to the table. They will act as your mentor to guide you through your initial journey.
You can use various angel networks like the Indian Angel Network and Angellist India to find and reach out to angel investors, or use LinkedIn to connect with angel investors and join the community.
Kunal Shah, Gaurav Munjal and Anupam Mittal are some of India's most prominent angel investors.
2. Crowdfunding
Now there's one more way to raise money for your startup: Crowdfunding.
With this type of funding source, you can get your money from a group of people instead of relying on big investors.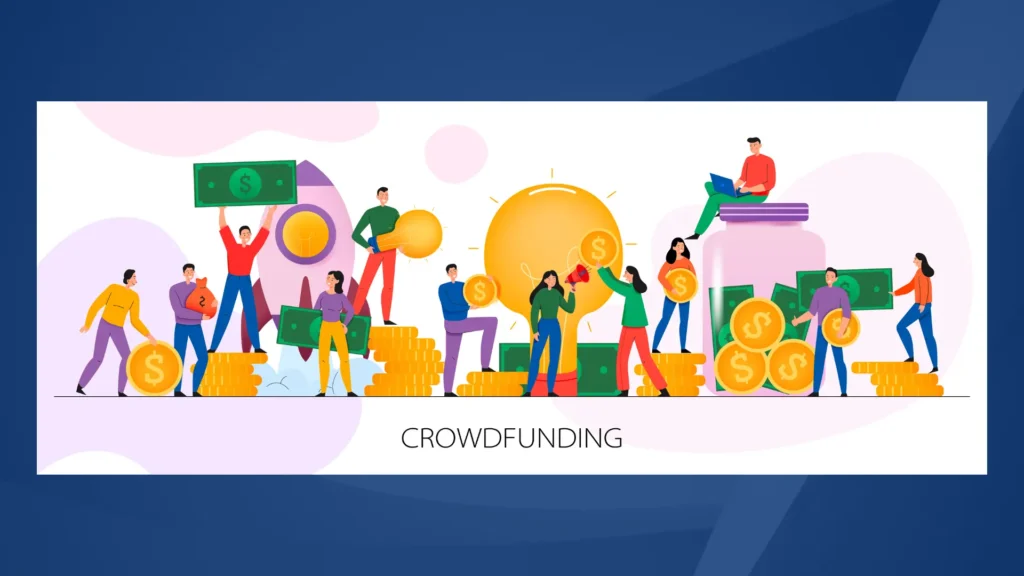 Basically, this is a situation where you talk about your startup story and show people your idea or product, or service. These people will then decide whether to invest in your company in return for rewards or equity.
SeedInvest Technology, Mightycause, StartEngine, and GoFundMe are some of the most popular crowdfunding platforms.
3. Family and friends
If your startup is in the early stages of funding, you may want to consider raising money from family and friends as a good source.
I'm sure there will be someone in your network who believes in your ideas and is willing to help you. You can approach them for a quick startup funding amount.
These family and friends can help grow your startup by providing vital funding.
Just to be clear, though, it's wise to keep your terms and agreements fair.
4. Incubators and accelerators
Well, you have these cool programs for your startups to get funding called accelerators and incubators. They are like the prep schools for startups.
The best thing about these kinds of sources of funds for entrepreneurs is that along with funding for startups, incubators, and accelerators also connect you with various investors, mentors, and other startups.
Some of the popular ones in India include Y Combinator, GSF Accelerator, Microsoft Accelerator, and Google Launchpad Accelerator. They are like a big boost to startups, and they often take a small stake in your company in exchange.
5. Venture capital
Venture capital funds are one of the most popular sources of funds for entrepreneurs.
Venture capital firms are like super amazing institutions that give big money to promising startups. You will love getting funding from these sources as they'll also help your company grow and expand like crazy!
You can get funding for startups in return, you have to give them a piece of the startup, such as ownership or a share. And yes, they hang in there and will check how things are going to ensure their investment pays off and your company grows.
They often leave the company when your startup goes public with an IPO or is acquired by another company.
Sequoia Capital, Accel Partners, and Blume Ventures are some popular venture capital firms in India.
6. Bank loans
When it comes to financing small and medium-sized businesses, most people turn to good old-fashioned banks. You can do the same!
Well, if you're a startup owner, you can get a loan from a bank. However, to do so, you will first need to show them some evidence that your business idea will work and review the track record you have obtained.
The best part about using banks as a fundraiser is that you don't have to give up anything to get the funding. But the downside is that banks can be a little strict with their rules. Plus, you have to pay that interest regularly and on time, and sometimes those interest rates can be a bit high.
7. Bootstrapping
For entrepreneurs, bootstrapping is one of the most common sources to raise capital and finance their startup.
If you're an entrepreneur and you're looking for some financing, you can consider bootstrapping as a source of income where you dig deep into your pockets and use credit card savings to fund your business.
It is one of the best funds for Indian startups as it saves you from the hassle of chasing other investors. Plus, you hold complete control.
8. Government grants and funding
You know what's really great? The government of India is now totally into supporting startups! They have now brought this amazing program called Startup India that gives your startup a bunch of cool benefits.
One example of this is that if you register your startup under this scheme, you can get an 80% discount on patent costs with an exemption from paying income tax for the first three years!
The government has further also launched various funding programs such as the Startup India Seed Fund scheme and giving loans through the Small Industries Development Bank of India (SIDBI).
9. NBFCs
Now, Non-banking Financial Companies (NBFCs) are like banks when it comes to finance. They all involve financial services and lending to businesses, including start-ups. The best part? They're not as strict as those old-fashioned big banks.
NBFCs have a lot of flexibility in their lending standards, which means they're likely to give you a shot, even if you're just starting out.
So, if you are a startup looking for some funds to fuel your dreams, an NBFC can be your go-to option.
Fullerton India and Omozing are some of the well-known NBFCs in India.
10. Peer-to-peer (P2P) lending
Peer-to-peer (P2P) lending is another great way for entrepreneurs to get money from regular folks.
So when you go for peer-to-peer lending, you must know that the involvement of your peer investor is going to be limited. However, the interest can range from 12% to 35% per year, depending on the risk involved for the investor.
The best part? The Reserve Bank of India (RBI) keeps an eye on P2P lending to make it safe for both you and your lenders.
LendingKart, LenDenClub, and Faircent are some well-known P2P lending platforms in India that provide funding.
Conclusion
The startup ecosystem has developed in India and today there are multiple sources of funding for Indian startups. If you're looking to get funding for startups in India, you can go for any of the sources I mentioned in the list above.
Now it's your turn to go ahead and get that money for your startup!
FAQs sources of raising funds
How do I find investors for my startup?

Here are some ways to find investors for your startup:

Ask your family or friends
Find angel investors
Get a small business loan
Connect to your existing network
Government schemes

What are the stages of startup funding?

Here are some of the most common stages of startup funding in India:

Pre-seed funding
Seed funding
Series A funding
Series B funding
Series C funding

Can a startup company survive without investors?

Well, you see, running a startup without cash is almost next to impossible. However, there is a way to run your startup without an investor: Bootstrapping. This means you can use your own money to finance your startup.