Profitable Franchise Businesses
History of franchise business:
Today's concept of franchising holds its roots in 1731 when the first franchise agreement was carried out by Thomas Whitmarsh to offer printing services in Charlestown, South Carolina. In the past, commercial franchising was done to let workers establish their businesses with support from franchisors. It was mainly practiced in Europe and England.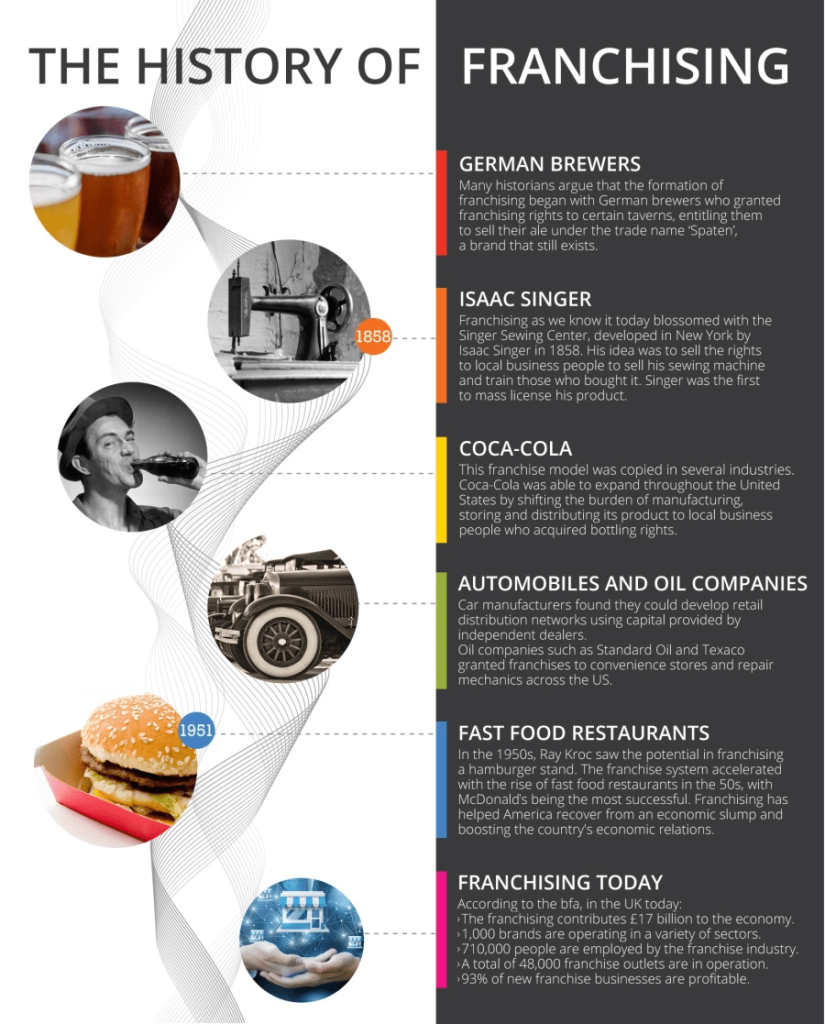 Scope of franchising in India:
India is believed to be one of the major commercial and economic hubs among South Asian Countries. This is because of the huge consumer market and the occurrence of privatisation, liberalisation, and globalisation in the Indian economy. This has led many multinational companies to flock to the country to offer many franchise opportunities. Instituting a franchise business is a tried and tested approach to starting one's venture. Being a mega-market, India offers the most profitable franchise businesses. This helps both franchisee and the franchisor to achieve their company goals. Opening a franchise is beneficial because the parent organisation offers its marketing services to you. The Covid-19 pandemic also stimulated the rise of franchise businesses in India.
What is a Franchise business?
You must be wondering what is this "franchise business"? As per internet definitions, Franchising refers to the right that a manufacturer or a company gives to others. In simple terms, it is a right of selling that allows the beneficiary/ franchisee to sell the product/ service of the manufacturer/ franchisor. These rights may also include access to intellectual property rights. The franchisee is licensed to use the franchisor's trade name and operating systems.
The characteristic feature of franchising:
The franchising agreement allows the franchisee to use its intellectual properties like patents/ trademarks.
The franchisee in return pays a fee/ royalty to the franchisor or shares a part of his total profits. In exchange, the franchisor provides his products/ services and assistance to the franchisee.
The franchising agreement is a contract that contains terms and conditions to be applied concerning the franchise.
Pros and cons of franchising: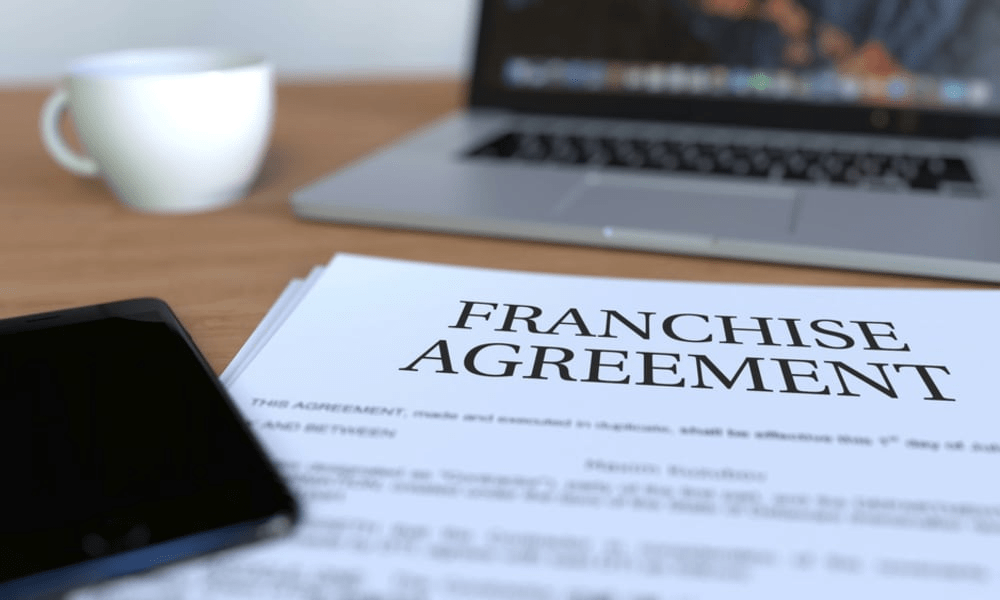 Pros/ advantages:
For franchisors – It is a great way to expand one's own business without any additional expenditure. It also helps in building a brand name and in reaching more customers.
For franchisees– They can use franchising to start a business based on a pre-established brand name. They can also get training and assistance for free, provided by the franchisor.
Cons/ disadvantages:
For franchisor– The franchise does not possess direct control over the sale of its products, due to which the franchisor may suffer a downfall in his goodwill if proper standards are not maintained. Chances are that the franchisee may spill out any secret of the franchisor to its competitors.
For franchisees– He has to cohere to the policies of the franchisor for his own business. He has to pay a royalty to the franchisor regularly. Sometimes, he has to share his profits too with the franchisor.
What does a franchisor offer to its franchisee?:
FDD (Franchise Disclosure Document)– Franchisor shares the FDD with a genuine franchisee to share vital information like fee structure, franchise terms, and conditions, bankruptcies, etc.
Location assistance– Franchisor generally assists the franchisee in selecting the physical location for constructing the franchise.
Financial assistance– Franchisors sometimes offer financial assistance to buyers like finding a loan service provider or any alternative payment modes, etc.
Training– Franchisors provide an operation manual and in-person/ online training programs to the franchisee to help him get familiar with the business strategies.
Marketing assistance- Franchisors supply the franchisee with various modes of advertising/ marketing. Some franchisors even provide administrative services to the franchisee like HR, accounting, etc.
Support assistance- Being new to a business invites a lot of queries and concerns. The franchisor provides solutions to such queries throughout the existence of the franchise agreement. Franchisees also get access to fellow franchisees who can assist in finding solutions to any problem.
Article you might be liked: Top 10 Low Investment Successful Business Ideas to Start in 2022
Licensing vs Franchising: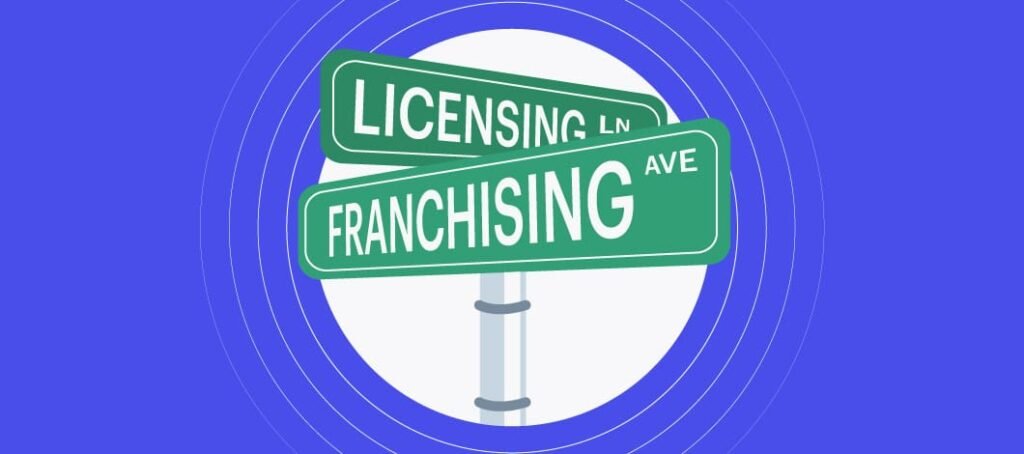 Generally, a prospective franchisee gets confused between licensing and franchising. Licensing is a broader term used for building contracts. It gives the licensee a right to operate the brand and acquire access to the intellectual properties of the brand, its design, and its programs. The licensee pays a royalty to the licensor in return. The licensor will provide only the right to use their intellectual properties but will not provide any kind of assistance to the licensee.
A franchise, on the contrary, is a legal and commercial relationship between the franchisor(owner) and the franchisee(individual) created to start a branch of the existing brand/franchise. A franchise is an independent brand of the franchise brand. Franchisees sell the product/ service of the franchisor. The difference between licensing and franchising is that, in franchising, the franchisor also assists the franchisee for use of their intellectual properties, which is not provided in a license.
These days we find many foreign brands emerging in Indian markets. It is due to the rise of franchise marketing. The investors need to do detailed research about the brand before signing up for building a franchise. It is safer to stick with a well-established brand. Franchising is thus a profitable and feasible form of business. Now let us quickly look at the top profitable franchise businesses in India.
Top 10 profitable franchise businesses in India:
Amul– India's top native brand established in 1946 and franchised in 2000. It has 2000+ franchising units spread worldwide. The brand Amul belongs to the Gujarat Cooperative Milk Marketing Federation (GCMMF). It has led India to emerge as the largest milk producer in the world. The brand offers different franchisees in the form of kiosks, outlets, railway parlours, booths, etc. The franchise fee of Amul is Rs. 25,000/- and the initial investment starts from Rs. 2-2.5 lacs. A franchisee can get a revenue of around Rs. 5-10 lacs per month from a franchise depending upon its location. The Amul franchise outlet should spread over an area of 100-300 sq. ft. with a well-decorated air conditioning system.
DR LAL PathLabs– Founded by late Major S.K.Lal in the year 1949, it is North India's leading diagnostic stalwart. It has secured a good position in the "Franchise 100" list for 2020. Franchise 100 is one of the prestigious honours for any franchise business in India. It has over 200 clinical labs, 2569 patient service provider centres, and 5600+ pickup points across the country. To cater to the needs of people in East India, the company launched a regional lab in Kolkata in 2018. Lal PathLabs offers two types of franchises- PathLabs Diagnostic centre (total area required is 3500 sq. ft.) and PathLabs Sample Collection centre (total area required is 150-300 sq. ft.). It offers services in countries like UAE, Bangladesh, Saudi Arabia, Nigeria, and many more.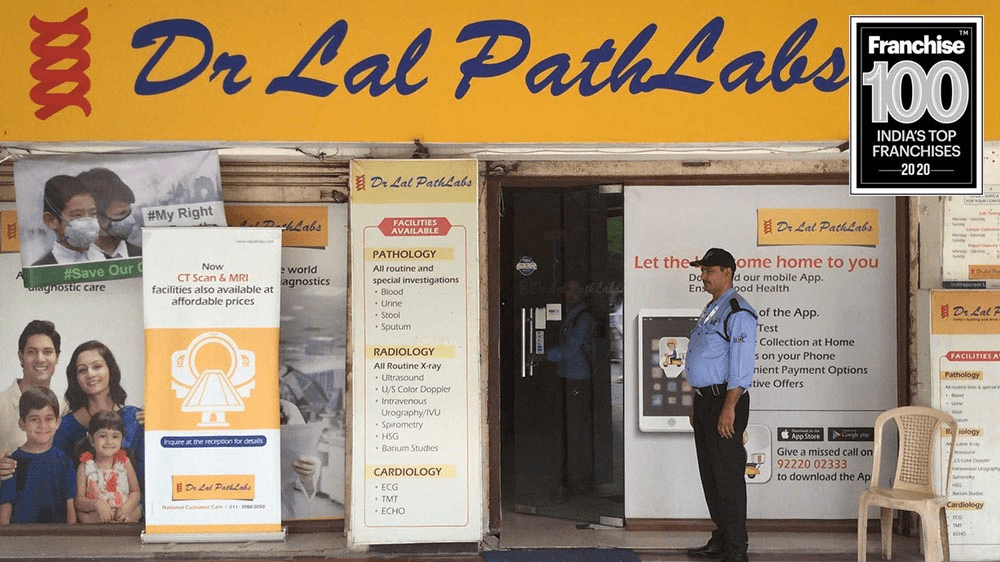 Patanjali– Founded by Yoga Guru Baba Ramdev and Acharya Balkrishna in 2006 at Haridwar, Uttarakhand. This company's initial line of products were herbal and ayurvedic items which have grown to offer products in beauty, personal care, food products, and other niches. The revenue of the brand has crossed a whopping 200 crores.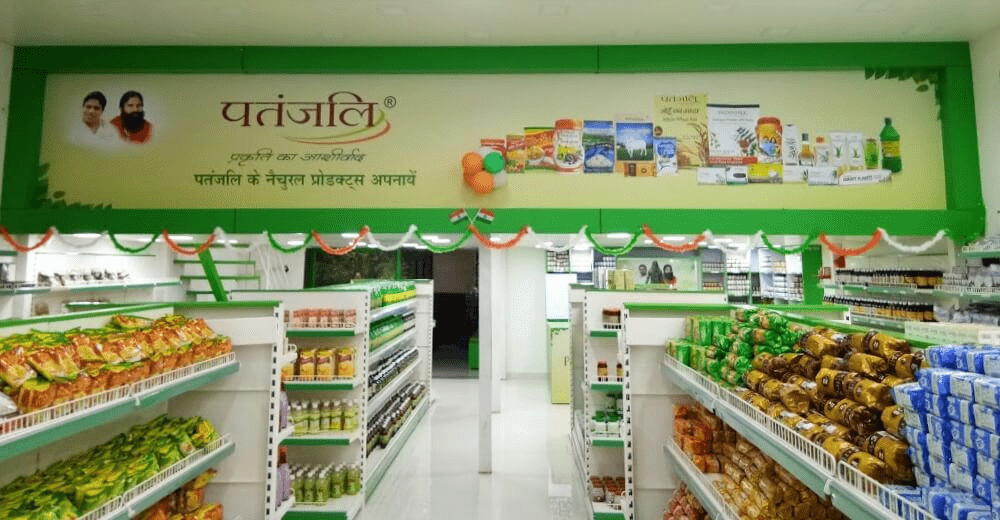 Archies– With over a network of 500+ national and international outlets, Archies has emerged as a popular brand offering various gifting options. Founded in 1979 by Anil Moolchandani. They offer unique gifting options like personalised mugs, a huge variety of cards, soft toys, and much more. Starting a franchise of Archies requires a minimum floor area of 500 sq. ft. and an investment of around 12 lacs. In return, you can earn revenue of 25-30% every month. For an investor having immense creativity, creating a franchise of Archies can become a profitable business.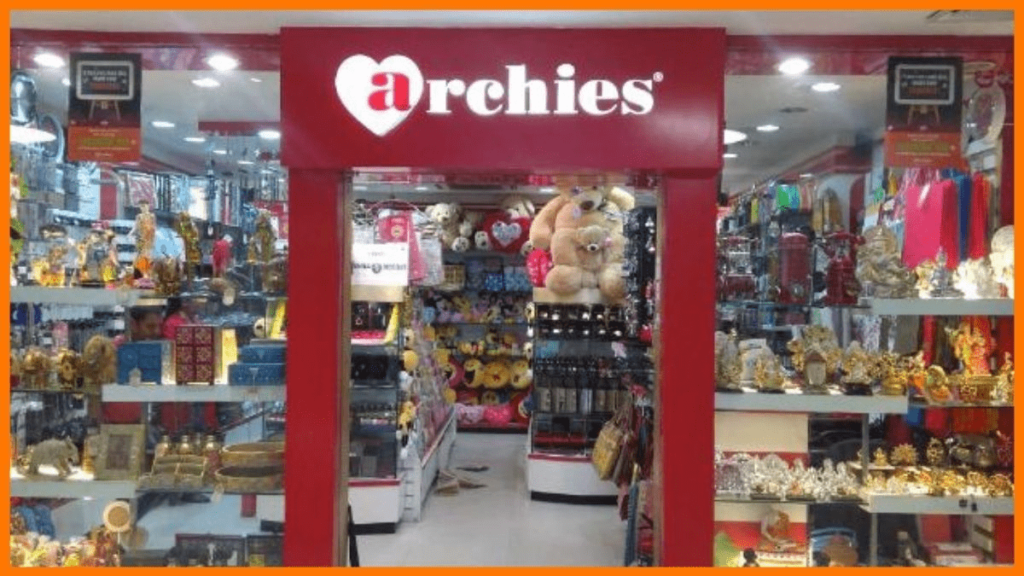 KFC(Kentucky Fried Chicken)– Who is not aware of the bucket full of tasty licking fiery chicken or the yummy chicken popcorns or the refreshing lemonade packed in exotic boxes? Founded in 1939 in the United States it has emerged as a popular entity spread all over the world. It has over 20,000 branches globally spread over 115 countries. It has emerged as one of the largest restaurant companies in the world and ranked 201 on the "Fortune 500" list. KFC has 300+ restaurants spread across 100 Indian cities. The investor has to invest an amount of Rs. 20 lacs and to meet the company guidelines, it has to have a 1000-1600 sq. ft. area for construction of the franchise.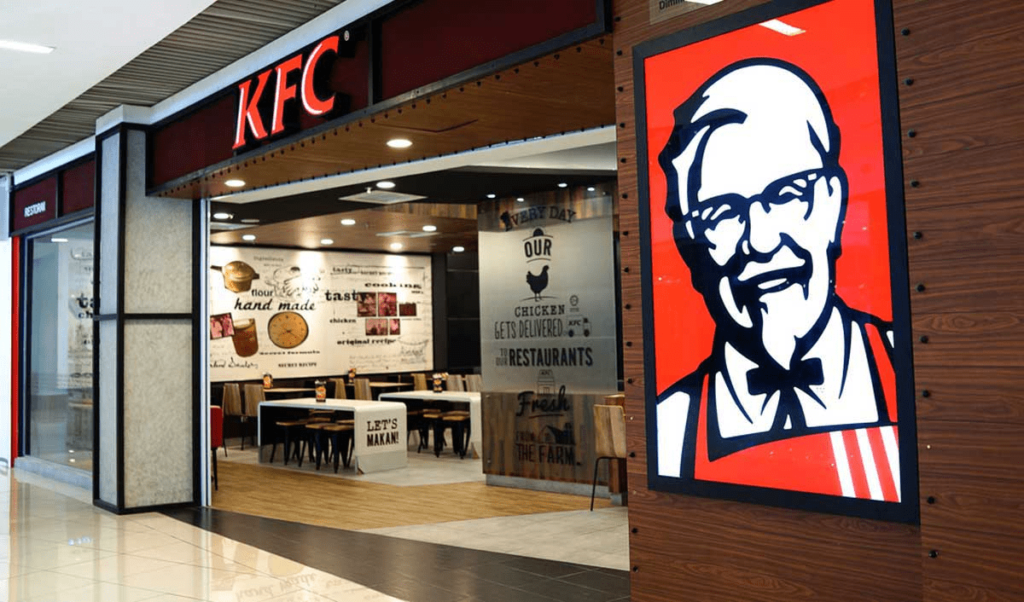 DTDC Courier and Cargo Ltd.– Established in 1990 by Subhasish Chakraborty and headquartered in Bengaluru, Karnataka, DTDC have emerged as the most preferred and reliable courier service provider in India. Today it has 5800+ franchises spread across various states of India. It is a fast-growing logistics and distribution industry in India as it provides domestic as well as international services. An investor has to invest a minimum capital of Rs. 50,000- 2 lacs and provide a minimum area of 75 sq. ft.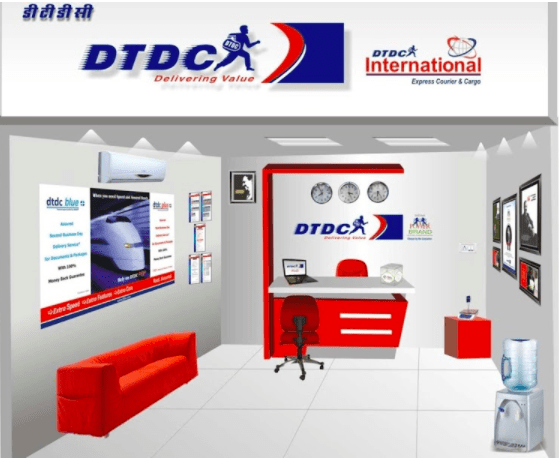 Firstcry– Launched in 2010 and headquartered in Pune, Firtscry has emerged as one of the most preferred and trusted brands for kids offering a wide range of products like kids apparel, toys, games, and educational material, new mom's products, and much more. Over 5800+ brands are providing more than 2 lac products available. To get a franchise of Firstcry, you need to invest Rs. 20 lacs and an area of a minimum of 1000 sq. ft. in a prime business location. It has found its place in the list of top 10 franchises in India due to the quality products and excellent customer service.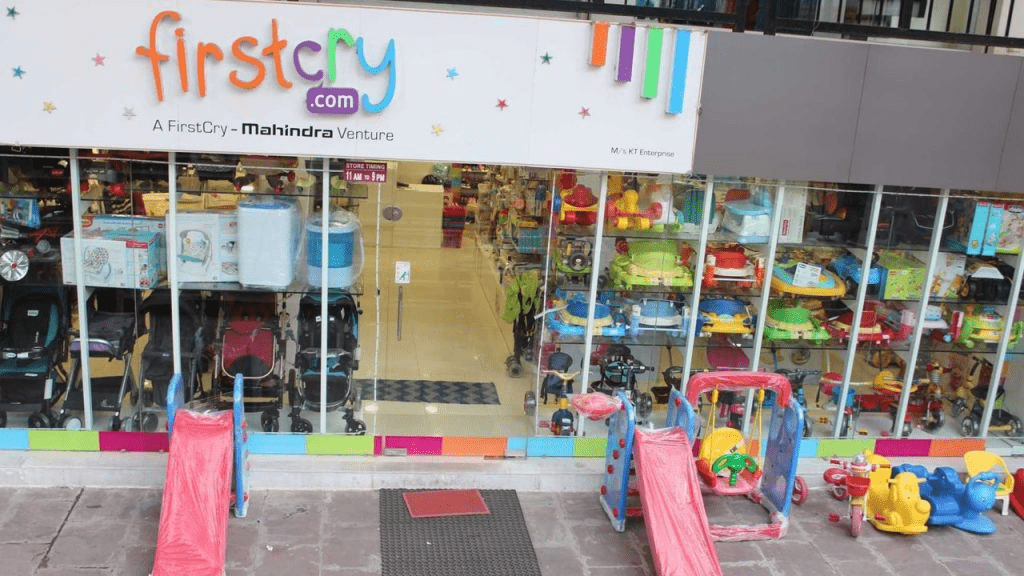 Jawed Habib Hair and Beauty Ltd.– Founded by Jawed Habib in 2000, it has come out as one of the most popular hair grooming and wellness brands across the globe. Habib's father and grandfather were both popular hairdressers of their time, they even served dignitaries like Pandit Jawaharlal Nehru and Lord Mountbatten. Following the legacy, Jawed Habib establishes the brand with a vision to organise the muddled har industry existing in India and hoist it to a level where it can meet global standards. Operating in 24 cities and 110 cities, it currently has around 875 outlets in India and has also established outlets in countries like Singapore, Dubai, Kenya, Bangladesh, Nepal, etc. The brand provides services to celebrities as well as the commoners that have been common patrons of their business. The franchising began in the year 2014. An investor has to invest a capital of Rs. 20-30 lacs and needs an area of 150-1000 sq. ft.
Jockey India– Set up in 1994 and promoted by the Genomal family. The main objective was to bring the renowned brand Jockey International Inc. to India. The Genomal family has been in close association with Jockey International Inc. for more than 50 years as their sole licensee in the Philippines. Jockey India has emerged as a popular brand providing innerwear and leisurewear for both men and women. The franchise began in 2004. An investor needs to invest a sum of Rs. 30-40 lacs and a floor space of a minimum of 1000-1400 sq. ft. to get a franchise of Jockey India. The company has 39 executive stores in premium shopping complexes spread across the nation. It has 104+ franchise stores located in the metro, tier 1, and tier 2 cities of India.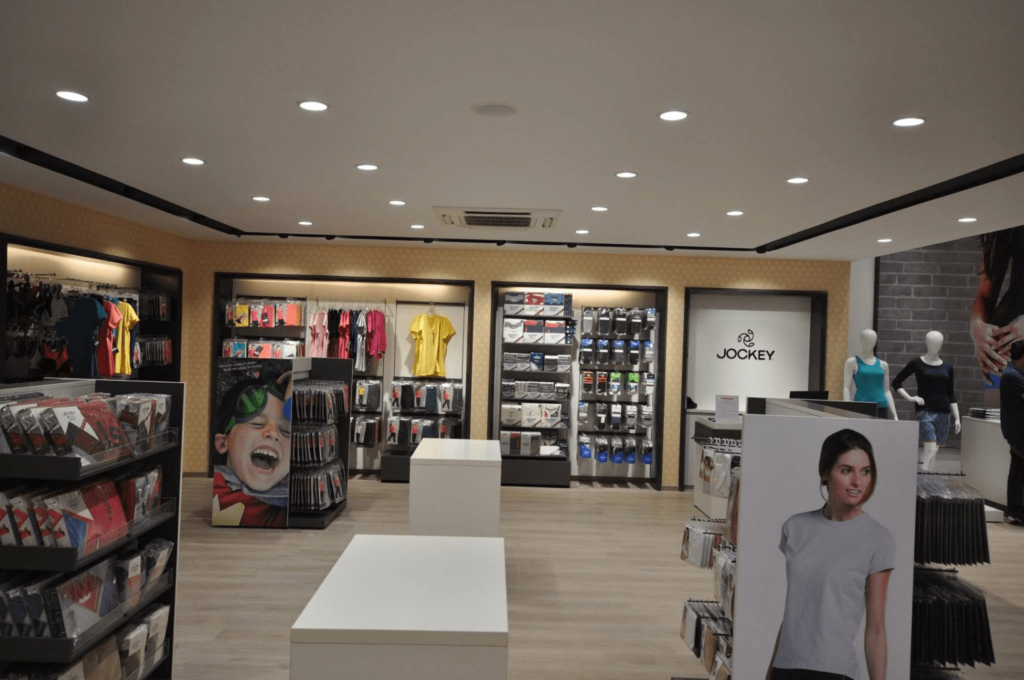 Tanishq jewellery– Launched towards the end of 1980, it has emerged as a prestigious jewellery brand in India. The brand is synonymous with skilled craftsmanship, excluding delicate designs and superlative product quality. Tanishq is a decision of Titan promoted by the Tata Group. It is the first jewellery retail brand in India. Having celebrity brand ambassadors like Deepika Padukone, it has spread across the country having 300+ stores. The brand earns potential revenue by the export of jewellery to foreign lands including the United Arab Emirates. To open up a franchise of Tanishq, one has to invest a capital of Rs. 1.5 crore.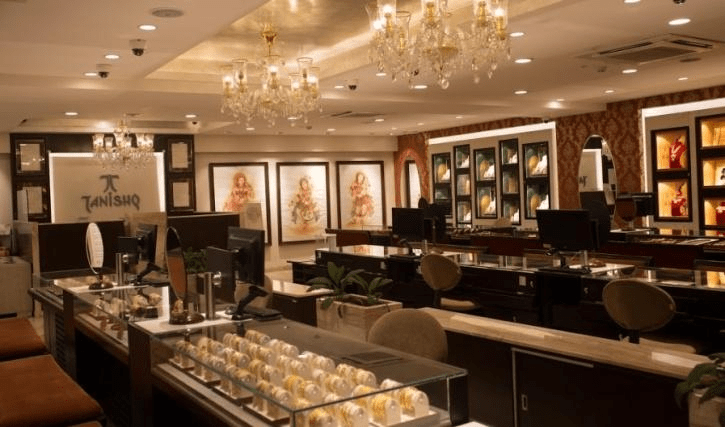 Article you might be liked: 15+ Profitable Small Business Ideas for Students
How to start a franchise business – final thoughts
Getting into a franchise business can prove to be a good source of earnings as most of the parent companies have a well-known name all over the world and that prevents you from putting in extra effort or time. However, you should consider location, market demand and trends, investment capital, and your interest in the niche before signing any franchise agreement. First evaluate your total budget and terms and conditions laid down by the parent company, to have the best franchise in India. So you need hard work, patience, creativity, and commitment from your end to have a successful franchise business.
FAQs related to franchise business:
What is a franchise?

A franchise is a business where a franchisor authorises the franchise to market its products/ services. The franchise is a contract that binds the franchisor and the franchisee.

What is franchising?

Franchising is the process of marketing products/ services of the franchisor.

What is a franchise business?

A franchise business is a business model where a person/ entity markets products/ services using the name and trademark of a well-reputed brand. It is a form of partnership bound by terms and conditions laid down by the parent organisation.

What should one consider to find the best franchise in India?

Franchising business is a good source of earning efficiently involving low business risk. You have to find out the client base of the company, their demands, and franchise cost to find the best franchise suitable for you.

Why get into a franchise business rather than starting one's own company?

Starting a business of your own involves many risks. Franchising business prevents you from such unavoidable risks as the parent company has already established its brand name in the market. It can yield you a good amount in less time by eliminating the marketing and advertising costs.

What queries to rise before the owner of the franchise?

It is important to clear your doubts before buying a franchise business. You may raise questions like:

1. What should you provide as a franchisee?
2. What are the initial things to invest in before starting a franchise?
3. What are the terms and conditions of the franchise policy?
4. What type of assistance/ benefits are provided to the franchisee by the franchisor?