The business world has become increasingly reliant on digitized processes and technology. Digital transformation integrates technology across all areas within your business.
It provides a method to change operations and how you deliver more value to customers. Your organization must constantly and consistently make changes that require experimentation and sometimes failure. Your business models must be shifted now to meet demand.
Digital transformation is a necessity for businesses, whether small or complex. So what is digital transformation? And more importantly, how can you adjust your business models to embrace this method of bringing in new customers and reaching your organizational goals?
Here is everything you need to know about understanding digital transformation, its benefits, and how to adapt your business models in our digital age.
Understanding digital transformation
Digital Transformation (DT or DX for short) allows your business to integrate innovative and fresh strategies, providing new ways for your operations to work. Adapting new technological enhancements allows your business to evolve and grow.
Many organizations view digital transformation as a method to challenge the competition, supplying an advantage. Technology is a driving force in today's market; companies use it to reinvent business models, creating a new avenue for market share and addressing customer needs more efficiently.
There are some critical aspects of digital transformation and its impact on businesses. For instance, the customer is still at the forefront. Customers have been the leading driver in the change to more digitally-driven methods. Consider the shift from cash to card and the change in something as simple as regular mail to email.

Another thing to keep in mind is that digital isn't always transformational. Shifting your business models doesn't always mean completing or rearranging the entire process; instead, it focuses more centrally on changing how you leverage the same technology.
There are key drivers and catalysts for digital transformation. In some instances, these drivers can become challenges or barriers across the transformation process and may include:
Digital Natives: Decision-makers within the organization believe they only have a short timeline to make digital advances. The financial risks can be substantial if technological changes aren't made.
New Generation: Flexibility is a big factor in today's workplace, so there is a challenge in attracting and obtaining new hires since good employees ensure customer growth.
Customer Demand: digital transformation is determined primarily by customer demand. Many prospective buyers prefer a more personalized and custom experience from companies before consideration.
Reduce Costs: locating inefficiencies in processes and streamlining workflow can help save your business money in the long run. Digital transformation provides your business the ability to save time and resources.
Adopting the right technology may take you some time. But your strategy will flourish once your business can find what suits specified requirements more effectively. Digitizing also allows your employees to thrive in the digital age.
The need for business model adaptation
Before diving into digital transformation, your teams must take time and create a clear vision and path for your business models. In doing so, you provide your organization with a clear roadmap to identify the best technologies, gain insight into customer engagement, and offer a more customized experience.
Your business models need to shift their landscape to be brought up to a digital era. There are four primary business aspects within your business model to evaluate:
Operations
Experience
Technology tools
Analytics
Operations may involve using new digital channels to engage your audience or optimize existing processes. A unique digitally-driven experience may incorporate more "easy buttons" to click. Resources that go digital become more easily adapted and improve communications to keep all divisions and teams on the same page.
Traditional business models can become useless; consider the simple act of buying a product in a brick-and-mortar building. With the ability to view, examine, and even see a product being used online, having that physical aspect is no longer necessary for a customer to buy.
The video industry is one of the best examples of this first-hand change in business models. Blockbuster had the opportunity to buy Netflix but turned it down due to the unforeseen knowledge of the digital streaming trend. They ceased operations in 2010 because they failed to adapt their business model to new digital requirements and make changes that affected their core customers.
On the other hand, Netflix started in the DVD part of the delivery to customers before adjusting their business model to a streaming service over the Internet. They successfully experimented and adapted to evolving technology in order to make the vision a reality and have since become one of the most successful companies for streaming entertainment.
Key elements of business model adaptation
Consider your aspirations within your business. What goals are you looking to achieve in the next year? The next five years? It's safe to say that your vision is somehow in direct correlation with a digital transformation to adapt your business model.
Transformative business models need to incorporate certain features in order to succeed. Those key elements include:
Asset sharing: innovative strategies find profit when they enable assets. Discovering and unlocking the value from both sides gives the appearance of a mutually beneficial partnership from the customer's end.
Closed loop model: recycling is still a pertinent and vital factor for both consumers and businesses since it can help reduce costs and carbon footprint. Create your business model to adapt and address the consumption in how your products are made, used, and shipped.
More value proposition and customer personalization: your business model needs to adapt to your customer, tailoring to their needs more precisely. Addressing their problem and helping them solve it involves leveraging digital tools and technology. The more you can embrace technology and digital capabilities, the more you can find ways to provide a competitive advantage for your prospects and increase engagement.
More agility and flexibility: bringing in digital technology helps you make decisions more concentrated on market needs and provides the ability for real-time adaptations. It helps make your business model more flexible to pivot your strategies quickly.
Adopting data-driven decision-making and analytics: you can obtain more insightful and accurate data for improvements and update your goals. If you start wanting more click-throughs, you can evaluate those results against other areas, such as ROAS in marketing, and provide your business more opportunity to look at the bigger picture in analytics.
Strategies for business model adaptation
Having an adaptable business model provides your business with the opportunity to survive. No one can predict when a crisis (or global pandemic) may arise and cause detriment. When you prepare an adaptable strategy, you consider that there are things that can go wrong. You should consider multiple avenues and methods to address those problems before they arise. Below are some helpful techniques for a more versatile business model.
Conduct an assessment of current business models
It's essential to recognize that you already have business models in place, but they are not working in the way you expect. Taking an assessment of your existing models can help you shape future ones.
Look for ways to innovate or what may be disrupting the current flows, whether you need to optimize your digital resources. Rethink the role that technology has in your daily experience and how that pertains.
It is helpful to consider collaborations within your models. Some innovations are successful because new technology improves collaboration with supply chain partners, allocates business risks, and ultimately helps you save money by reducing costs.
Technology partners and startups can be beneficial within your operations, marketing objectives, or other divisions, providing better ways to benefit the customer. And investing in talent development and digital skills helps you break away from traditional business models.
Case studies and success stories
It can help to examine how other businesses have successfully used digitization within their business models to find success. Take The Walt Disney Company, for example – they struggled to keep up with their audience and stay relevant in the digital age.
Customers were losing interest in the classics, and Disney felt the need to reinvent. The result has been an overhaul into bringing classics back as live-action movies and reignited their appeal. Changing with the times, they adapted their films to entice viewers and promote loyalty.
They also utilized resources to purchase and monopolize well-known and loved conglomerates to further their ambitions in the film industry with acquisitions like Pixar, Marvel, and Star Wars.
The Yellow Pages is another business that had to adapt to changing times to stay relevant with its customers. The publication used to be a directory you held and paged through with names, numbers, and addresses for over 50 years.
Retaining the brand's integrity, the business provides customers the same services as it did in prior publications. Now, without an actual hard copy, you can efficiently utilize it online with the same faster but more reliable service. The online publication gets updated far more often, so you can feel assured that it's current (as opposed to a year-old printed magazine).
Overcoming Challenges and Risks
Culture, market development, laws, and competition are critical in adapting your product or service business model. There are risks and challenges involved when adapting your business model, which include the following: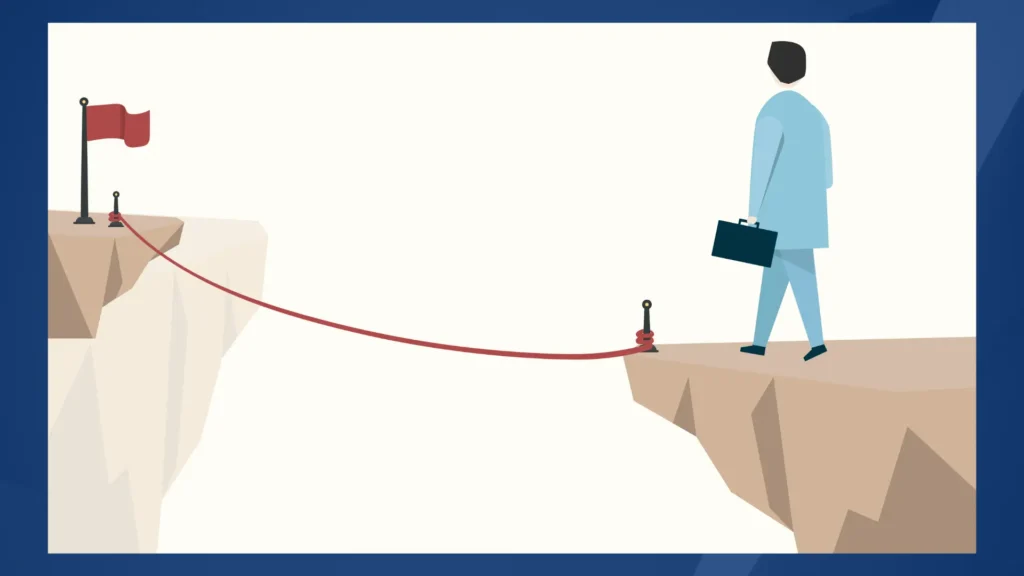 Delivering value – there may be skill gaps when you introduce new technology. To address this, your business must ensure that you can provide more training and development programs surrounding these skills, such as online classes or workshops that employees can learn. Fostering a work culture that ensures learning and professional growth allows the workforce to deliver extensive value to its customers.
Too much change – probably the most significant problem with digital transformation in your business models is the fear of change. Disruption in current technology or traditional methods and processes can frustrate and challenge your workforce. Your business needs to keep communications open and address all concerns swiftly. Directions need to be clear and benefit outward for impact on your organization.
Data security and privacy – as is with any new technology, it's imperative that your business ensure security and privacy with the information. Adopting new innovations and technology could potentially open doors for breaches. Your business must address incorporating digital changes by providing protection for digital assets, intellectual property, and customer data.
Embrace digital transformation and adapt business models to meet customer needs
Organizations must identify ways to navigate the digital transformation journey. It involves developing an environment that encourages more open communication and providing extensive training and development to ensure proper adaptation.
Digital transformation is an essential business strategy with a clear vision to leverage the power of technology and boost productivity. Embracing and adapting your business models contributes to long-term success. When done successfully, experimenting and bringing about more digital technology can ensure your business is more aligned with your customer needs and stays resilient in this fast-paced digital age.